Entertainment
Will Friedle Got Engaged And Married So Tacitly That No Fans Knew About It; Who Is His Wife After All?
There are few people that do not know the famous actor and comedian Will Freddie. He has been someone who has been able to win over hearts of many people through his works. But more so, people are more curious to know about his personal aspect of life. Let's take a look if we can enlighten about his personal life.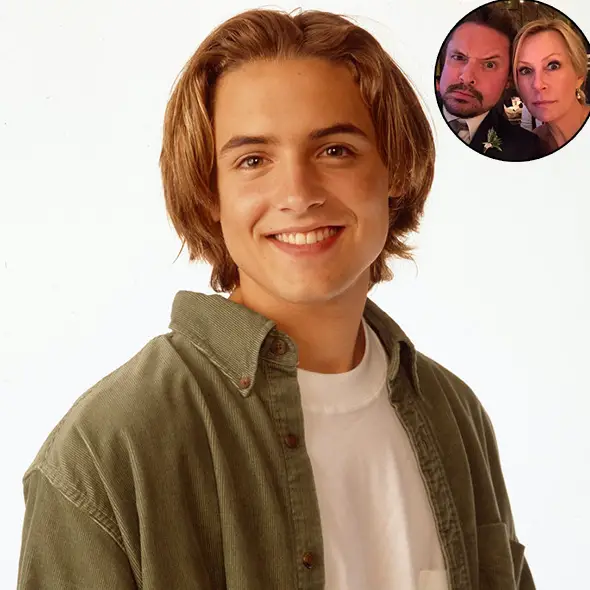 There are few people that do not know the famous actor and comedian Will Friedle. He is someone who has been able to win over hearts of many people through his works. 
But more so, people are more curious to know about his personal aspect. Let's take a look to get enlightened about his personal life.
Married Wife After Getting Engaged For A Year; Dating History Unclear
As we all know, celebs are more comfortable with keeping their personal life to themselves and that they are entitled to. But fans, however, would like to know what's going on in the real life of the people whose work they adore.
 Discover:- Paris Berelc Dating Actor Boyfriend Giving Heartaches! Uncommon Facts
The same thing can be said about Will Friedle as he has revealed to have gotten married without many people having a clue about it.
Not much had been known about his dating life as he had his mouth shut about it but it all began when this tweet (by user @IAMCreeSummer on 14 August 2015) regarding Will's engagement which broke the internet.
"You Got Engaged? @willfriedle That's Beautiful News Brother ... Sending Love To You Both ... ??
Also, Will had something as such to tweet in the response:-
"Thanks @IAmCreeSummer...we are all smiles!"
That made things clear that he indeed got engaged and people too were excited to know about it. 
Moreover, the people who were curious to know about his partner and marriage got some happy news when he tweeted his photo of him and his wife, Susan Martens, on his marriage.
Don't Miss:- Annalee Belle Age 30 & JD Scott Are Engaged, Getting Married Soon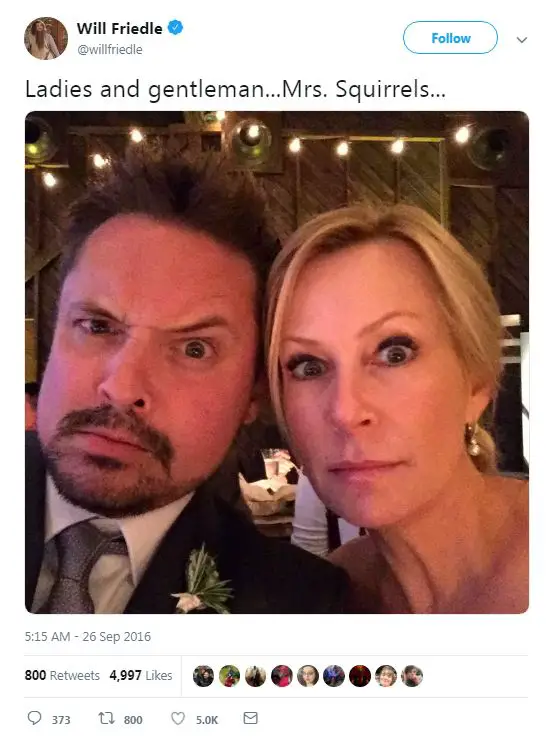 Will introduces his wife Susan via Twitter (Photo:- Will Friedle's Twitter)
"Ladies and Gentlemen, Mrs. Squirrels." That helps everyone know that he is indeed married without much people having the knowledge about it. Clearly, Will is excited to start the new journey of his life with his better half.
He also was apologetic to the people who hadn't been invited to the marriage and knew it via social media. Will and his wife are seen to be having a moment to savor, and both of them shall be pretty excited to be sharing their lives together. 
Truth Behind Rumors Surrounding Will Being Gay; Respectable Net Worth
Also, many people wonder about his sexual orientation and speculate whether he is gay. Well, that debate might now end given the fact that he has tied the knot and tied it with a woman he loves. 
So that shall terminate the debate of whether or not he is attracted to men rather than women. Furthermore, this shall help everyone know what people think about his sexual orientation.
Interesting:- Alexander Doetsch Married & Wife | Obscure Status Makes Him Gay?
Born on the 11th of August in the year 1976, he is well known to be a famous actor and comedian from America. Given his works in several successful projects like "Law and Order" and "Are you afraid of me Dark?' He has shown his hard work and dedication which has also resulted in him accumulating an estimated net worth of $500 thousand.
Did Married Life With Wife Stop Will Friedle From Taking Acting Gigs?
A large chunk of his net worth is generated from his work in now classic series Boy Meets The World where he portrayed the beloved character of Eric Mathews.
Since his breakthrough real, the 42-year-old has taken fewer acting gigs. His marriage to his wife Susan Martens worsened his elusive nature. With him dedicated to making his two-year-old marriage work, the Boy Meets The World actor has used Instagram to let his fans know what's he up to lately.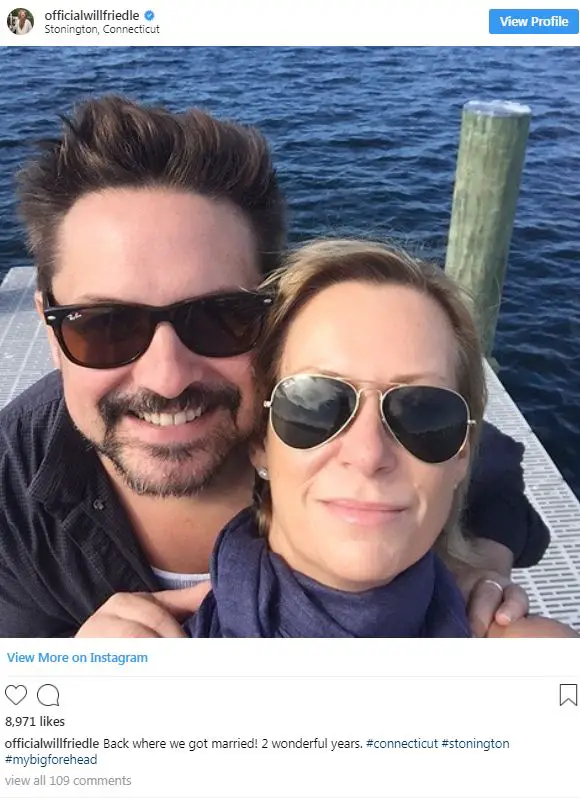 Will & his wife spend their 2nd wedding anniversary weekend in Connecticut (Photo:- Will Friedle's Instagram)
Is it true that Will has opted to focus on his married life with his wife instead of pursuing a career in acting? The answer is a resounding "NO."
Believe it or not, his absence from silver screen has to do with his anxiety arose from in his early 20's. In October 2018 interview with Entertainment Weekly, he quipped:-
"I was planning to do more on-camera work, but then I got hit with these anxiety attacks that prevented me from doing that."
He then followed up by claiming how voice-over gigs had helped him get over his anxiety. Interesting enough, Will's former Boy Meets The World co-star Danielle Fishel suggested that a spin-off style series might be in works involving the two.
Read Also:- Draymond Green Married Girlfriend, Mother Of Kids Now Official Wife?
Will doubled down on Danielle's claims by uploading a re-created Boy Meets The World poster from 25 years ago.