Entertainment
Who Is Karlie Redd Dating Now? Mother To A Teen Daughter Jumps From One Boyfriend To The Other
While there are so many people, who wait for the arrival of their partner, there are some who jump from one relationship to others just to find the perfect one. So what will you do if you are single? Will you prefer waiting, or dating every other people that seem to be perfect for you?
Well, Love & Hip Hop: Atlanta's Karlie Redd chooses to date until she finds someone perfect for her. Her multiple relationships can make you clear that she is in search of a perfect partner.
Who is Karlie Redd Dating Now?
Undoubtedly, Redd, age 52, has been linked up with more than a few celebrities during her time in the series, but she has now sparked her romance with Caesar from Black Ink.
Earlier in March 2017, the pair was spotted cozying up at the grand opening of Caesar's new Atlanta tattoo shop that confirmed their romance. Redd was also found partying at 1145 nightclub with Caesar.
In an interview on The Ed Lover Show, the mother of an adult daughter Redd talked about her relationship and revealed her plans of getting pregnant again. She said-
"I'm going to be pregnant soon. I can't tell you anything! But I'm dying to have a boy."
Talking about her current relationship with Caeser, she said-
"It's a celibate relationship. According to him, he's not celibate. But I'm not having sex with him, so [laughs]. I'm just not. I'm not ready."
Redd continued-
"I want to make sure that this relationship is real because we're both in the limelight and people are watching under a microscope. Because of that, I just want to make sure it's real."
Prior Caeser sparked a romance with Redd, Yung Joc was known as Redd's boyfriend. The pair had a messy relationship, and the end of their affair was speculated only after Redd was spotted with Caeser.
Inside Similar Female Rapper's Dating History:- Roxanne Shante Baby Father, Relationship, Parents, Net Worth
But her relationship with Caesar didn't last long and the pair went their separate ways around July 2017.
A breakup can take a toll on the person and one can go as far as to swearing to never date anyone. Apparently, Karlie is not one of those people, after she broke up with Caesar she moved on quickly in the dating scene and dated a bunch of people, most prominent being Sean Garrett.
However, her romance with Sean also didn't last long. Karlie being her usual self didn't let it affect her and started a relationship with another man.
The new man who managed to stole her heart is Maurice 'Mo' Fayne.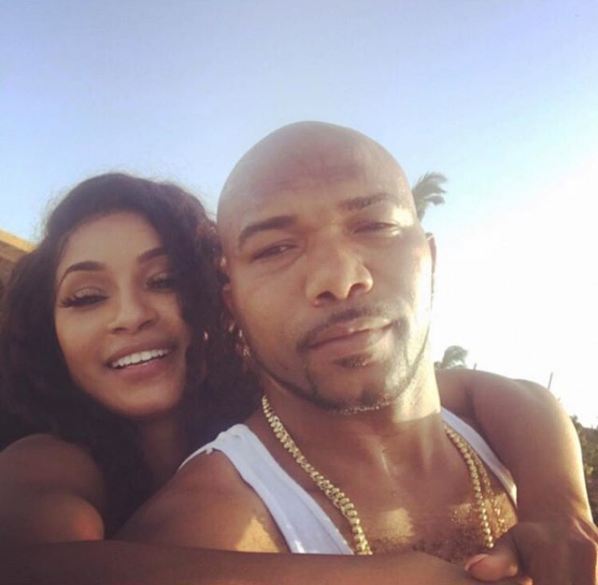 Karlie Redd hugs her fiance' Maurice 'Mo' Fayne on 15th February 2019 (Photo: Karlie Redd 's Instagram)
Fans thought the new romance was like her other flings and wouldn't last long. But defying everyone's expectation Mo proposed her on the release day on her single Ferrari Karlie in July 2018.
See Love & Hip-hop Star's Bio:- Diamond Strawberry Bio, Age, Net Worth, Boyfriend
Well, her excitement knew no bounds when she received her boo's proposal, she nearly fell off the couch when he popped the question.
More About Karlie Redd And Her Bio:
Born in 1966, Karlie celebrated her birthday on 20 April. The model, dancer, and hip hop artist Karlie Redd, who is always in tabloids because of her new link ups is a mother of a twenty-years-old daughter Jazmin Redd.
In the year 2012, she confessed that drug king pen Nathan 'Nate' Hill is the father of her daughter.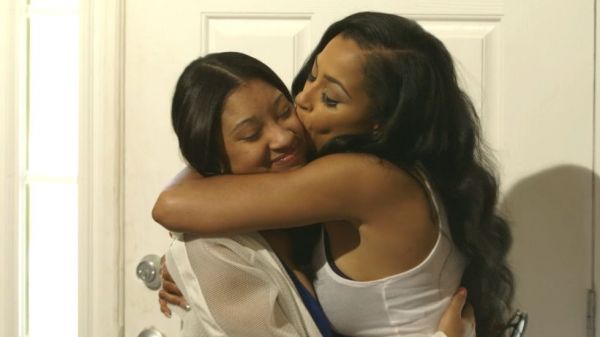 Karlie Redd kisses her twenty-years-old daughter Jasmine Lewis (Photo: VH1.com)
Active in the industry since a very young age, Redd has already appeared in a number of movies and commercials. She already had more than forty credits for modeling, movies, and commercials by the age of sixteen.
Redd, who is also known for her single "A Girl Has Needs" launched a hairstyle line called Redd Hairline in the year 2012. From the successful career, Redd is gaining popularity and has accumulated the net worth of $200 thousand till this date.