Entertainment
Yung Joc Blessed with Children and A Happily Married Life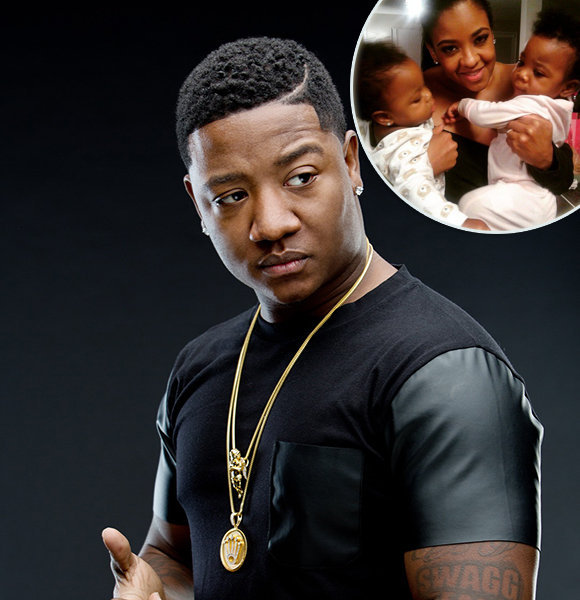 Being surrounded by your children is considered some of the best things for parents. Yung Joc is indeed very blessed in that department.
With multiple baby mamas, the American rapper has happily welcomed six children into their lives, adding to their happiness.
So let's take a closer look and find out all about them,
Yung Joc's Children and Baby Mamas
Spinning back to the time when Yung Joc got married to his high school sweetheart, Alexandria Robinson, in the year 2001. Joc and Alexandra welcomed three children together, a daughter, Ja'Kori, and two sons, Amir and Chase.
However, Joc's 13 years of married life came to an end when his ex-wife, Alexandria filed for divorce in 2014, citing infidelity as the reason.
Joc's former wife, Alexandria, stated that she was tired of the dating affair between Yung Joc and Karlie Redd, who were both the participants on the show 'Love & Hip Hop Atlanta' at the time.
Yung was also living together with Karlie Redd during the show.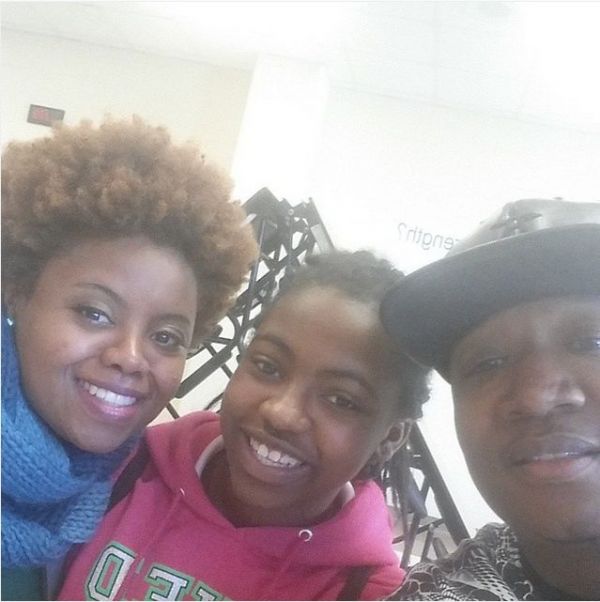 Yung Joc with His Ex-Wife, Alexandria Robinson, and their Daughter, Ja'Kori (source: vh1.com)
Meanwhile, Yung's ex-wife also revealed the duo had separated in February 2012. Further, while filing for divorce, she also asked for spousal and child support.
More on: Amanda Brugel Shares Tips on Parenting- Get to Know Her Children
Moving on the rapper further has five other children with three baby mamas besides the children with his former wife, Alexandria.
Speaking of his oldest child, Joc shares a son named Amoni, 21, with his baby mother, Fatimah.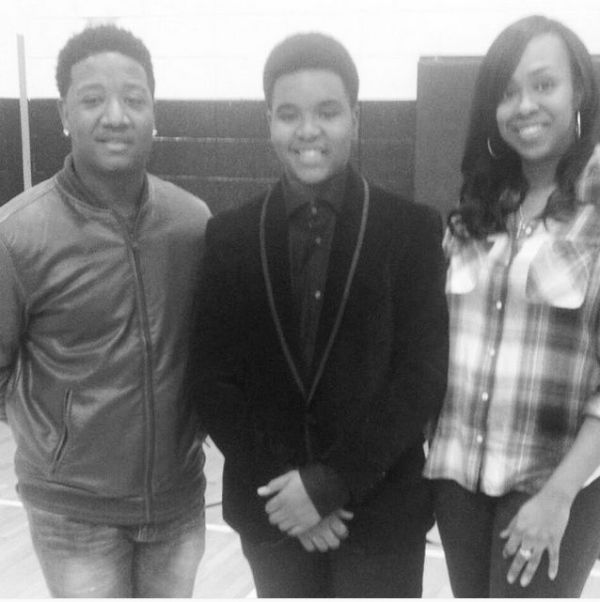 Yung Joc with Mother of His Son, Fatimah, and His Eldest Son, Amoni  (source: vh1.com)
Similarly, he shares the twins, Cadence and Camora (8 years old) with the baby mother named Carla.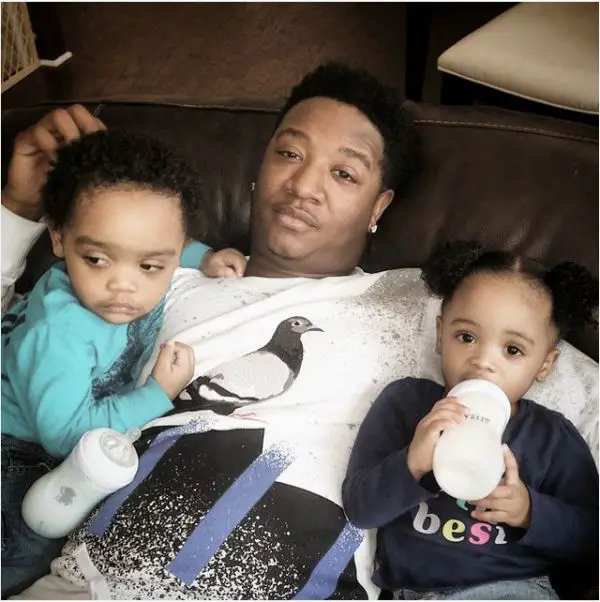 Yung Joc with His Twins, Cadence, and Camora (source: vh1.com)
Likewise, Joc shares another twin, Eden, and Allon (7 years old) with another baby mother, Sina.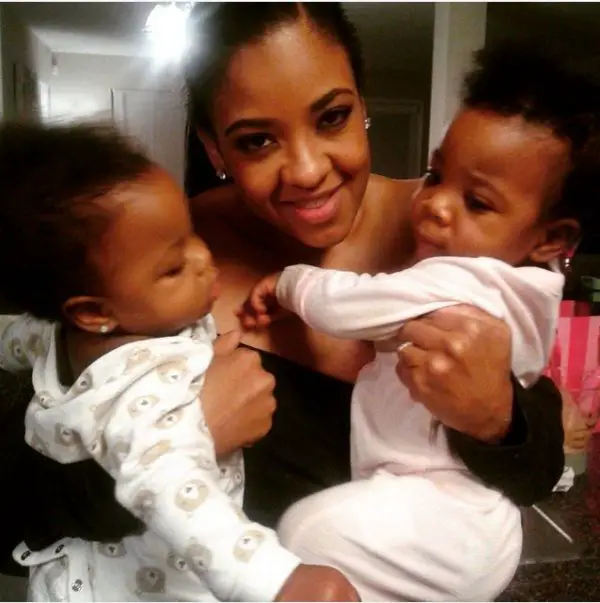 Yung Joc's Baby Mother, Sina, and Their Children, Eden and Allon (source: vh1.com)
Despite all the information, Joc himself has not disclosed the timeline of his relationship with the other three baby mamas, excluding his ex-wife.
Read more on: Jordan Alexander's Classic Tale of Modern Romance
Adding to the blissful life with children, recently, the rapper got married to the love of his life.
Who is Yung Joc's Wife?
Yung married the love of his life and now wife Kendra Robinson on November 11, 2021. 
Kendra Robinson is a Closing Attorney working for Sanders, Robinson, & Scott TITLE & ASSOCIATES, is also a Realtor(SC), Mathematician, and RE Investor, as per her social media bio.
Also check out: Genevieve Nnaji Is Waiting for Her Soulmate!
The rapper revealed that he met his now-wife Kendra a couple of years after finishing her law school and later dated for some years and decided to get married.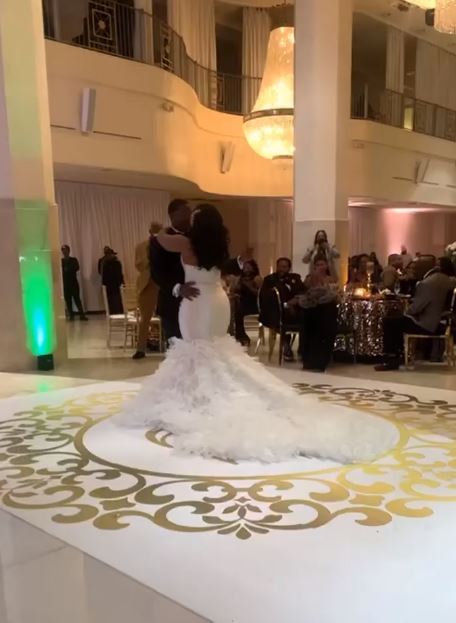 Yung Joc's Wedding Ceremony (source: Instagram)
As for their wedding, the auspicious ceremony was equal to magnificent.
Kendra took to her Instagram to share their beautiful dance together on their wedding day captioning,
"Sunday , after all the planning, all the tears, and all the damn running around, I married my best friend, and I officially became Mrs. Tucker-Robinson . Jasiel @joclive , I love you with my whole heart , and I am happy and relieved that we made it over the threshold .
Thanks for loving me , and thank you for doing everything in your power to make me happy, no matter the cost or strain . I would have married you at the court house with nobody else by our sides , but I will forever be grateful for 11/7/21 , the day we made it super duper official finally.
We've had our share of ups and downs , however, like true love does, we've persevered through it all. Thank you to all of our family and friends who came out to celebrate our union. We appreciate you all and love y'all tenfold. I still cry on and off watching all the videos 11/7/21 has become my new favorite day.
#Robinson2Robinson #Robinsonwedding #Love&Marriage #I'smarriednow #lol #Mrs.Robinson #Mrs.TuckerRobinson"
Witnessing the star's blissful married life and amazing career we cannot wait to update you guys more on him!