Holly Marie Combs decided to give a second try to married life... artist first started dating her new husband...amily, friends including Holly's former costars Brian Krause and Drew Fuller, made their presence at the wedding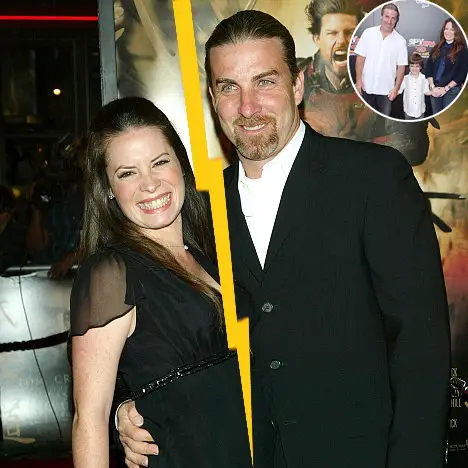 Having received success in the field of acting, the beautiful actress Holly Marie Comb gave a hand in the television production and was rewarded with immense success.
Despite having kissed by success and praises in her professional front, the lady seemed to have faced a significant downfall in her marriage. The broken marriage overlapped her success for quite some time, leaving no stroke of mercy.
So, today, let's learn about the broken family of the actress and her relationship now.
Successful Producer With Broken Marriage?
Embraced with the failing marriage not once but twice, the lady must have gone through the worst feelings. Combs in the early '90s got married to actor Bryan Travis Smith. She got hitched to the man in the year 1993. However, the lady didn't disclose about her meeting events, nor did she reveal her marriage events with the man.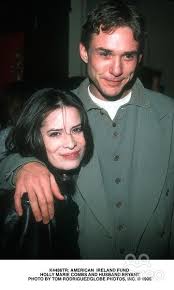 Holly Marie Comb with ex-husband Bryan Travis Smith back when they were married (Photo: whosdatedwho.com)
However, in the year 1997, the lady moved out from the married life with her actor husband, Bryan Travis Smith. She didn't share anything about the downfall of the relationship, nor did she have any children from her first marriage.
Similarly, after moving out from the first marriage, the lady again hooked with her co-star David Donoho. As posted by sheknows.com in 2001, the duo fell in love while working together on the show, Charmed.
Cast Of TV Show Charmed :- Madeleine Mantock Boyfriend, Parents, Ethnicity, Net Worth
After dating for about four years, the young pair tied the knot on the occasion of Valentine Day in 2004 at the San Ysidro Ranch in Santa Barbara, California.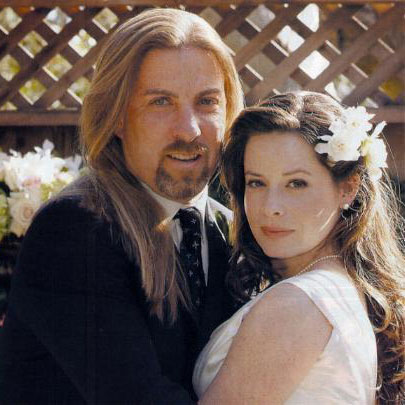 Holly Maire with David Donoho at their Santa Barbara wedding in 2004 (Photo: pinterest.com)
The relationship went smoothly for the pair for a while as they expanded their family. The couple had their first child Finley Arthur Donoho on 26th April 2004. Her first child was born just after a month of his parents' wedding.
Further, just after two years, on 26 October 2006, the lady gave birth to Riley Edward Donoho. In an interview in 2008, she spoke about how she had given the name to their kids and also revealed the nature of both of her children. She said:
"My husband and I are both Irish, and so are the boys' names. I learned of Finley from an Internet print-out on Irish names. I thought it was too different for my husband to like, so I never really mentioned it to him. We were visiting with Alyssa Milano's family, they live in my neighborhood and I decided to give David the list, hoping he would see the name, and he did! All of a sudden he suggested Finley, I kind of made it seem like it was his idea all along. Riley was a name I always wanted, but David wasn't as into it, although he did end up letting me choose the name anyway."
She added:
"Finley is so dramatic. I think it's somewhere genetically in our blood. My grandmother said I used to throw temper tantrums when I was little, too. When I delivered Finley, he was instantly complaining. I could tell from his cry  he was thinking, It's too cold or It's too bright,I was immediately comforting him.When Riley came out, he opened his eyes and smiled at me, and I went,Oh, where did you come from. He's the angel-sweet baby, whereas Finley woke up all the time when he was little. Riley sleeps through the night, luckily." 
In the interview, Holly also mentioned about having a large family and revealed her will to have another baby. Hence, on 26 May 2009, she gave birth to her third child, Kelley James Donoho.
Even after having a third child, the lady did not share any details about her baby with the media nor with her fans. Maybe she wanted to keep the precious moment with herself and with her man rather than flaunt it.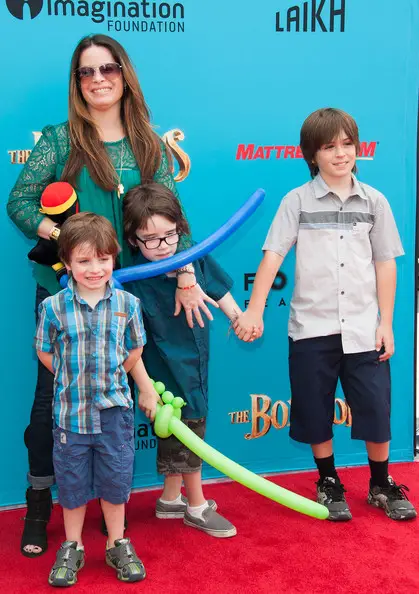 Holly Marie Combs and her children attend the premiere of 'The Boxtrolls' at Universal on 21 September 2014 (Photo: muzul.com)
The lady was living a happy family life and spotted in plenty of places with her children accompanied by her husband, but the happy family did not last long as in the year 2011, she filed for divorce with her second husband right after a year when her second child was born.
On 11th November 2011, the lady called her seven years of wedding off.
When talking about the real reason for the broken marriage, she revealed about having a hard married life for years, both the parents have desired for joint custody of their children. The actress kept her mouth shut regarding the divorce matter as the source revealed about the costly divorce she had to bear.
New Boyfriend, Dating Life
The performer was reportedly dating the American musician, Josh Cocktail since the year 2011. But no information on their meeting events and dating events was revealed. Nor the actress confirmed about her relationship with the man.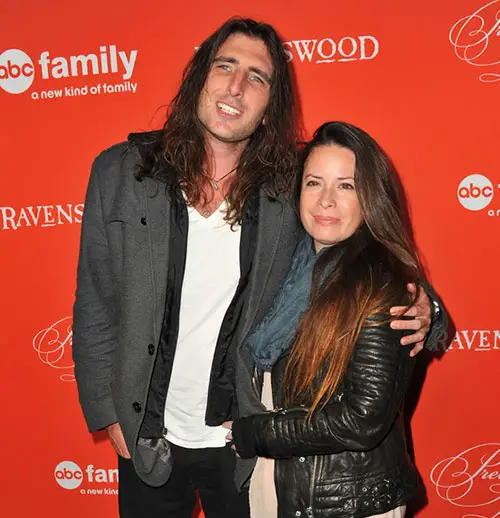 Holly with Josh Cocktail at the premiere of "Pretty Little Liars" in 2013 (Photo: zimbio.com)
However, their relationship only lasted for four years when the duo moved out in 2015. 
Engagement & Wedding
Finally, on Septemeber 2019, the Charmed actress decided to give a second try to married life. She walked the aisle with her longtime boyfriend Mike Ryan. The wedding ceremony was held in Carmel, California in Redwood Grove at the Santa Lucia Preserve.
The newlywed couple's family, friends including Holly's former costars Brian Krause and Drew Fuller made their presence at the wedding.
The artist first started dating her new husband Mike - a restaurateur - in 2016. The two had met each other at  Los Angeles restaurant Xoc Tequila Grill that year.
After dating for a year, her partner had proposed Holly for marriage with an engagement ring in the presence of her kids. She even shared the picture of her diamond engagement ring through her Insta handle.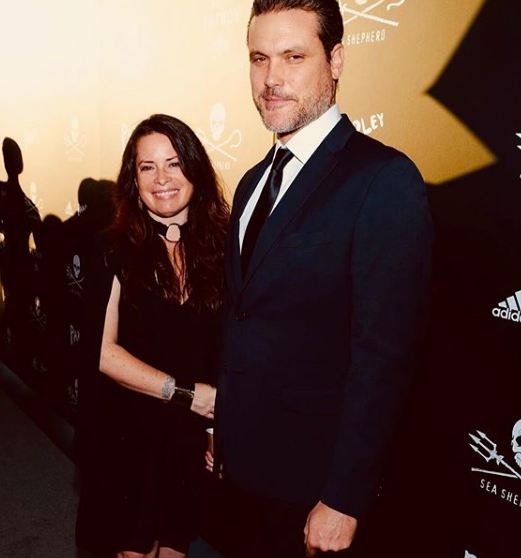 Holly Marie Combs and husband Mike Ryan attend an event on August 2019 (Photo: Holly Marie Combs's Instagram)
However, news of her newfound love & wedding didn't come much of a surprise to her fans as Holly was preparing for her big day since August. Interestingly, in August 2019, the performer was spotted enjoying her Bachelorellete party alongside stars like  Charisma Carpenter.
Charisma Carpenter Divorced  :- Has A Special Person For Now and Ever
On 20th April 2019, Holly had also celebrated her partner's birthday privately sharing words of love for him.
Hopefully, her second marriage will be a long-lived one and the husband-wife duo will keep their romance intact.