Entertainment
Get All The Details Of Aesop Rock From Net Worth, Tours To Personal Life
There are very few underground rappers who packed the same rap pedigree as New York wordsmith Aesop Rock. With his dense, literate and experimental sound, the former Definitive Jux's flagship artist, now age 42, has captivated the indie rap fans' ears for the last two decade or so.
A potent mixture of personal life experience and his eagle-eyed observations, the Dorks emcee's lyrics harkens back to the days of the golden age of Hip-Hop when the substance took precedence over style (melody).
Eight studio albums and a multitude of headlining tours later, Aesop's impressive career run represents a living how-to-manual for any inspiring rapper or a musician for the matter.
Aesop Rock's Net Worth From Touring & Albums Sales
A native of Northport, the 42-year-old received the first taste of Hip-Hop culture at the tender age of nine when his parents Anita Nowalis and Paul C. Bravitz moved to New York City. Even today, just listening to one of his records, one can't help but discern his New York influences.
Independent Rapper In Our Vault:- Mike Sherm Wiki: Everything From Age, Girlfriend To Parents, Net Worth
While still a fine arts students at Boston University, Aesop began creating his brand of rap records. His visceral rap lyrics coupled with impressive business acumen eventually led him to sign a record deal with Mush Records.
Under the said imprint, he released his first ever full-length project titled Float in 1999. Two years later, now signed with El-P's Def Jux, Aesop delivered his sophomore album Labor Days to critical acclaim and massive fanfare.
Between 2001 and 2009, the one-half of the rap duo LICE would issue two more solo albums -- Bazooka Teeth & None Shall Pass. And when Def Jux unfolded, he signed to indie powerhouse Rhymesayers Entertainment and went on release more music, with 2016's The Impossible Kid being his most recent offering under the imprint.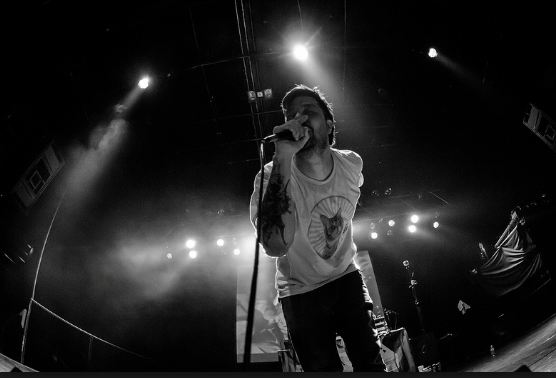 Aesop on a tour promoting his then-new album, The Impossible Kid (Photo:- longislandpress.com)
Throughout his more than 20 years stay in the underground rap scene, The Uncluded member has been a regular fixture on the road, either as a solo act or as a part of his rap groups The Weathermen, Hail Mary Mallon and Two of Every Animal.
Currently putting finishing touches on his ninth studio album Malibu Ken - a collaborative effort with TOBACCO set to drop on 18 January 2019 - Aesop's net worth, a seven-figure sum, is likely to have a watershed moment once the earning from the new album as well as tour ticket sales get released.
Rapper With Equally Mouth Watering Net Worth:- Slim Jesus Dead Or Alive Dilemma; Rapper's Real Name & Actual Net Worth
Deeply Introspective Lyrics Provide Insight Into Personal Life
If the lyrics carried weight in gold, the Long Island native would be the richest rapper alive today -- ask Genius' analyst Matt Daniels.
Nothing typifies the introspective nature of his music than his 2012 post-divorce LP Skelethon, a record that rose from the ashes of his split from his wife of five years and Dirty Ghosts guitarist/vocalist Allyson Baker.
Delving into his back catalog, the single One of Four (Thank You) off his Daylight EP from a decade earlier sees Aesop pen one of rap's most poignant verses. Dedicated to his then-boss El-P, real name Jamie Meline, the lyrics of the song reads:-
"JAMIE, I killed the robots and I'm sorry
Broke down in front of you, embarrassed
But you lent a heart and hand that only you could
You're one of my best friends and yes I'd take that bullet for you,
That's my word, which is about all I have left"
In just a matter of a stanza, the Zero Dark Thirty rapper provides a profound insight into his personal life by showing off his gratitude towards his boss-cum-friend in the first two couplets and emphasizing the value of his words (lyrics) - from one rapper to another - in the following line.
Fellow Rap Legend:- Queen Latifah Former Girlfriend Pregnant; Has Anything To Do With It?
No wonder, Aesop is Lupe Fiasco's favorite rapper.