Entertainment
Aimee Teegarden & Her Mysterious Boyfriend Have Been in Love for A Decade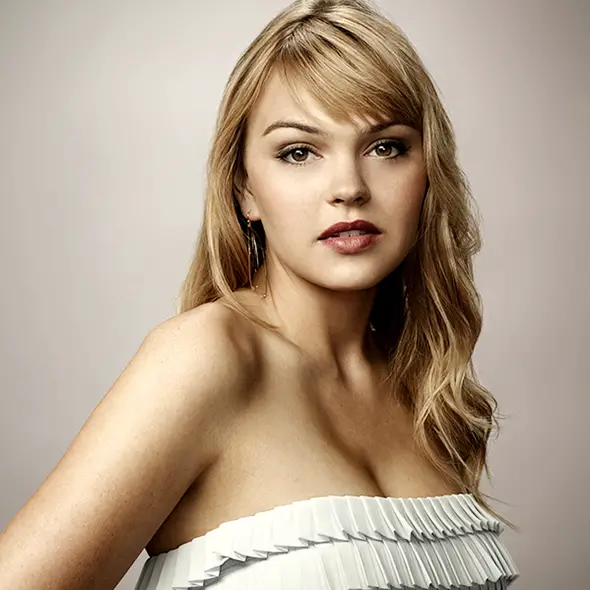 Aimee Teegarden became an overnight sensation after appearing in 'Friday Night Lights.' However, an appealing cheerleader from the show has all grown up and looks completely different from her Friday Night days.
We will surely talk about her transformation, but our main concern is, has she found herself a boyfriend?  
We'll follow it all for you!
Does Aimee Teegarden Have A Boyfriend?
Although Aimee's name has been linked with various celebrities, she has been with the same man for over a decade. 
On March 18, 2012, Aimee was seen with a mysterious man grabbing a Japadog and a bottle of wine in Vancouver, Canada.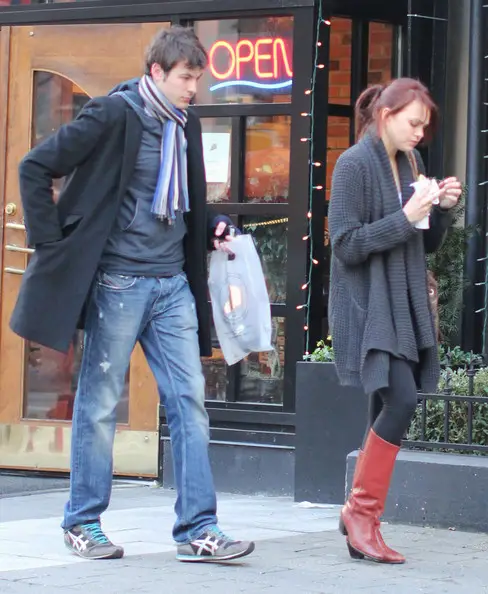 Aimee, along with a mysterious boyfriend, in Vancouver, Canada, on March 18, 2012. (Source: Zimbio)
However, in 2013, Aimee posted a picture with her mysterious boyfriend, Chris Skinner.
From 2013 to 2022, Aimee has been posting cute pictures with her boyfriend, Chris.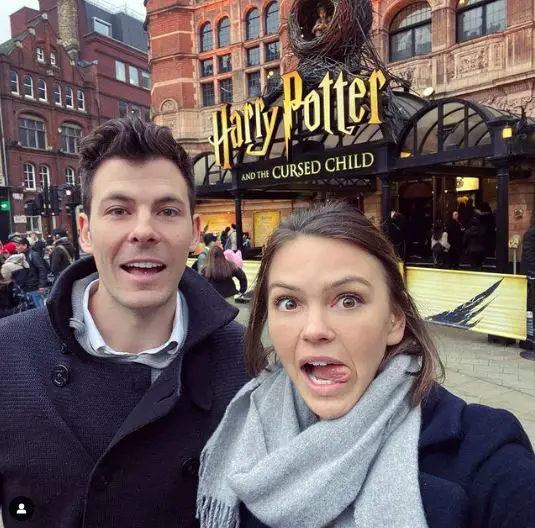 Aimee celebrates her New year with her boyfriend, Chris Skinner, by going to the theatre. (Photo: Instagram)
In 2016, she even posted a picture wishing her partner a very Happy Valentine's Day. 
Many websites have claimed that Aimee is married to Chris Skinner. Is Aimee Teegarden married?
Well, the couple has not revealed anything regarding their wedding on social media. 
Explore: All About Jon Bernthal - Ethnicity, Nationality & Parents
Aimee has not disclosed information about her dating life or her partner's profession.
Regardless, the couple has been together for ten years and still going strong. We hope Chris will soon turn from being Aimee's boyfriend to her husband. 
Talking about her dating history, she has not openly discussed her previous partner. However, she was said to be in a relationship with Grey Damon. Although she never posted about dating Grey, she did share many pictures, which sparked the rumors.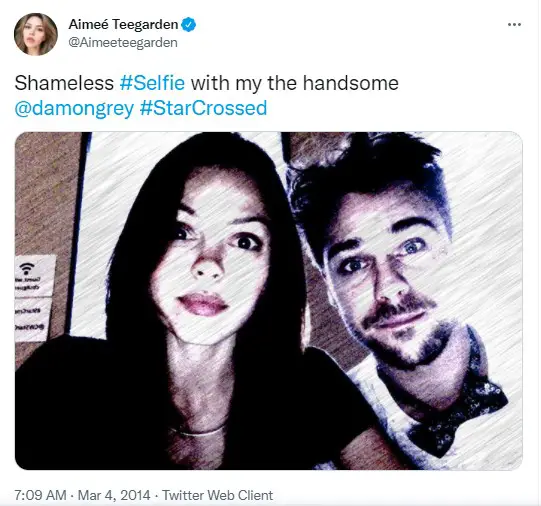 Aimee with her Star Crossed co-star, Grey Damon. (Photo: Aimee Teegarden's Twitter)
Even though she wants to keep her love life away from the spotlight, she has never missed showing off her love and posting pictures of her traveling with her partner.
Find Out: David Avery Is a Father! A Look Inside His Family with Wife and Daughter
Nevertheless, her transformation in 2016 grabbed a lot of attention. 
Aimee Teegarden's Transformation From Teen to a Gorgeous Lady
In the 2016 Emmy Award, the 32-years-old actress was seen with a drastic transformation. Her look from a teen with bangs to a full-grown beautiful lady is fantastic. 
Teegarden's transformation was seen in ABC's drama show 'Notorious.' She was seen along with Daniel Sunjata in the series.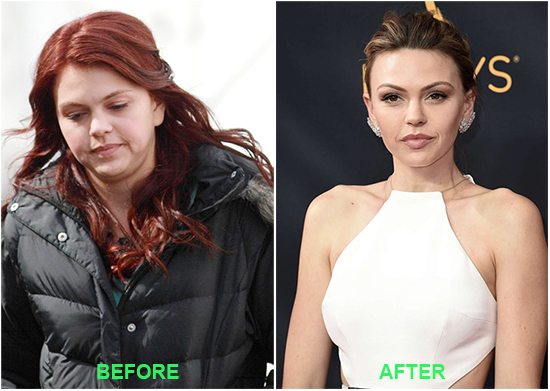 Aimee Teegarden's above image compares her from 2011 and 2016. (Photo: Liverampup.com)
Since 'Friday Night Lights' wrapped up in 2011, Teegarden has changed her looks. In an interview with FOX, she discussed how this has made it difficult for people to recognize her. She said, 
"It's funny. It takes people a hot second [to recognize me], because when I was in 'Friday Night Lights' I had super blonde hair and bangs, and I was 16 when I started that show".
She also admitted that most people know her from the show.
 "It takes people like a second, and they say 'You were on 'Friday Night Lights? Who did you play?'"
Teegarden's amazing work has made her an incredible star. Being a star herself, she is a big fan of Lucille Ball.
 "I just really wanted to emulate Lucile Ball, I suppose. My passion for acting and producing has just grown over the years."
It is not surprising that she has a sizable net worth given the many projects she has on the go and the fact that she is a top actor on screen as well as a film producer.
Interesting: Alexis Bledel's Ethnicity and Interersting Family Backgorund
According to Celebrity Net Worth, Aimee has accumulated a net worth of $1.5 million. Her net worth has significantly increased as a result of her status as one of the top American actors and models.
She has experienced a significant shift from her teenage days to being a grown-up woman, yet her dedication to her profession has not changed. Thumbs up for her spirit!