Entertainment
Alfonso Ribeiro Is The Proudest Family Man! A Graceful Life With Wife and Kids
Alfonso Ribeiro Is The Proudest Family Man! A Graceful Life With Wife and Kids No, we are not in a philosophy class, we rather are making you know what ABC's "America's Funniest Home Videos" host and TV actor Alfonso Ribeiro is blessed with in life. He has a beautiful wife in his life and the presence of his kids to make him feel like a man who stands at the top of the world. So let us see what his family life looks like and spoilers, your heart might just be melted!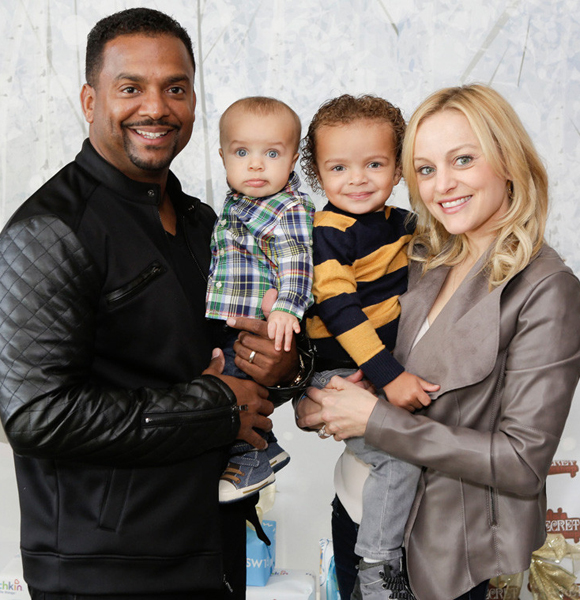 Having a blissful family life is something a man takes the most pride in. The support of the family is a thing that makes anyone feel countless times stronger and makes them feel like there is nothing left for you to achieve in your life.
Alfonso Ribeiro, the host for ABC's America's Funniest Home Videos and TV actor, is one lucky man to have such a blessed married life and family.
Family Life Of Alfonso Ribeiro; Wife And Kids
Alfonso Ribeiro has a beautiful family life; he is married to the lovely Angela Unkrich. He maintains a blissful marriage with her since they got married in 2012. The pair have an excellent relationship, but this is not Alfonso's first rodeo. 
He was married to Robin Stapler in 2002. The two, who first met back in 1999 while filming the series "In the House," were smitten from the very first glance.
However, they failed to stand up to the test of time. After four years of marriage, Alfonso and Robin decided to call it the end of their marriage when they got divorced back in 2006. They shared the joint custody of their daughter, Sienna.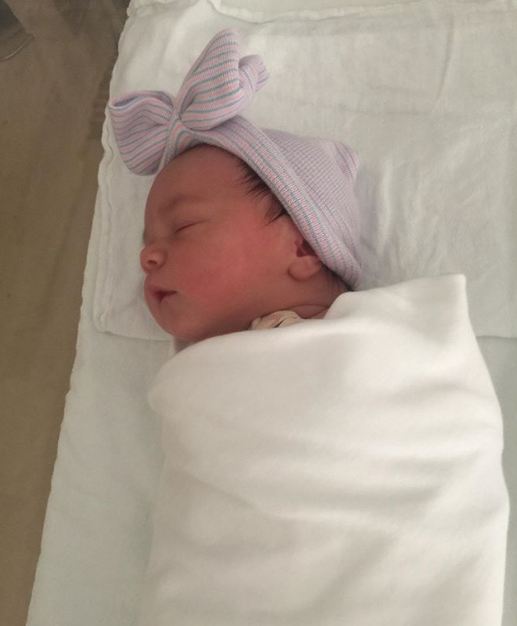 Alfonso Ribeiro's daughter Ava Sue on 15 May 2019 (Photo: Alfonso Ribeiro's Instagram)
But life moves on and so did Alfonso's life. He has learned from his past and now has a delighted family. The couple are parents to two sons, Alfonso Lincoln Ribeiro Jr. (born in 2013), and Anders Reyn Ribeiro (born in 2015) along with a daughter, Ava Sue.
Ava is the newest addition to their family. She was born on 13 May 2019. 
The fact that the presence of kids in our lives makes the bond with your partner even better ideally implies to the relationship he has with his wife, as the two are in limitlessly in love with one another.
Another Couple With A Newborn:- Whitney Bischoff Pregnant, Husband, Bio
Moreover, the love he has for his kids, and the love their kids share is something extraordinary. There is nothing like family!
Admittedly, living such a beautiful love life with his wife does not make him a gay right?
More On Alfonso Ribeiro:
Born on 21 September 1971 in The Bronx, NY, Alfonso Ribeiro is an American actor who is best known for his work in The Fresh Prince of Bel-Air alongside Will Smith. He later went on to become the host the favorite GSN game show, Catch 21, as well as the infamous ABC's America's Funniest Home Videos.
His dancing prowess is also something that is not far from the knowledge of the people, as this actor won the 19th season of Dancing With the Stars with his partner, Witney Carson.
All these achievements have brought him all the fame and fortune he could have ever wanted. He has an estimated net worth of $7 million. No wonder, he purchased a giant and large house back in late 2016, where he could play the host.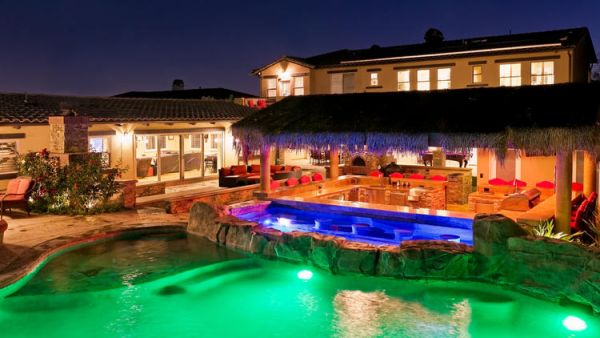 The Granada Hills home  Alfonso bought for $1,937,50 back in late 2016. (Photo: latimes.com)
Speaking of his family background and his ethnicity, his parents are from Trinidad and Tobago, and although rumors that there that he is of Dominica descent, he has falsified it himself.
Beef With A Videogame Company.
Alfonso must have been shocked when he saw the dance he created "Carlton Dance" started trending after almost three decades. Fortnite, a game created by Epic Games, used the dance as a celebratory item in the game.
In A Lawsuit:- LeSean McCoy, Massive Salary & Net Worth Girlfriend Engaged
Alfonso created the dance for an episode of The Fresh Prince of Bel-Air in 1991. Alfonso filed a lawsuit in December of 2018 against the company demanding compensation. However, the case went south for him when the U.S. Copyright Office turned down his application for ownership. Following this, he voluntary dropped the lawsuit in March of 2019.