Entertainment
LeSean McCoy, Massive Salary & Net Worth Bagger & Girlfriend Engaged - In Lawsuit
LeSean's rocky past with his Instagram model/ designer ex-girlfriend, Delicia Cordon...LeSean - who earn a reported salary of...Delicia - in a very wife-like manner - seemed to have forgiven...In addition to accusing LeSean - who completed his college education...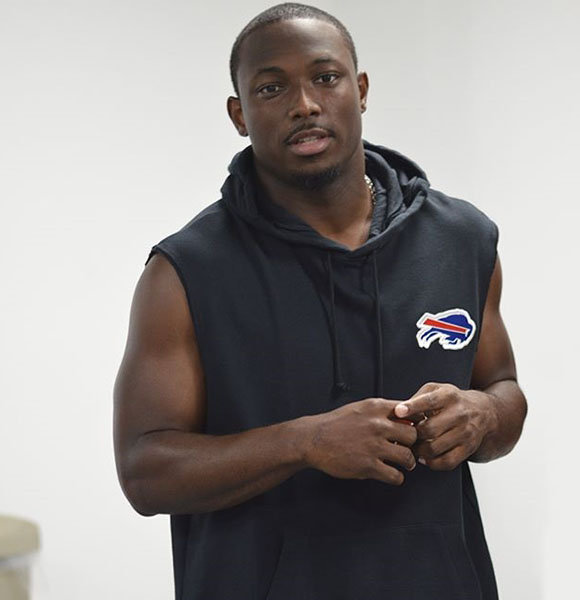 With the new NFL season currently underway, the world's eyes are on Buffalo Bill's running back LeSean McCoy, who was traded to the famed NFL franchise in 2015.
Despite being one of the most consistent players in the league, the Harrisburg native's off-field antics have landed him a lot of controversies.
LeSean's rocky past with his Instagram model plus designer ex-girlfriend, Delicia Cordon made headlines once again after the picture of the latter's battered and bruised face began to float around the internet. What preceded after was atypical of today's climate -- in addition to being sued by his ex-girlfriend, LeSean faced a barrage of backlash.
LeSean's Tumultuous Relationship With Ex-Girlfriend
The accusation against LeSean - who has a reported net worth of $14 million - is as egregious as it is surprising.
You May Also Like:- Olly Murs Dating Status Now: Who Is Singer's 'Troublemaker' Girlfriend?
Just six months ago, LeSean's then-girlfriend and now a victim, Delicia was waxing poetic about him on social media platforms.
Delicia pens a grateful tweet for her man, LeSean (Photo:- Delicia Cordon's Twitter)
LeSean - who earn a reported salary of $8 million before taxes - and Delicia were so head over heels for each other that the pair might have even planned to upgrade their status to that of husband and a wife, who knows?
Discover:- Trey Wingo's Net Worth & Salary As Huge As His ESPN Co-Host's? Bio & Facts
In a Facebook post dated back to May of 2018, LeSean's then-girlfriend, Delicia sounded all too excited about beginning a new chapter when she wrote:
"Nothing more attractive than a real man that's a real father! I see that in my Man who takes care of my children."
His ex-girlfriend's post was an obvious homage to him for his effort to get involved in the lives of her children from her previous relationship. Delicia and Marcus Vick(brother of Mike Vick) share two children.
As for LeSean's offspring, he has a 6-year-old son.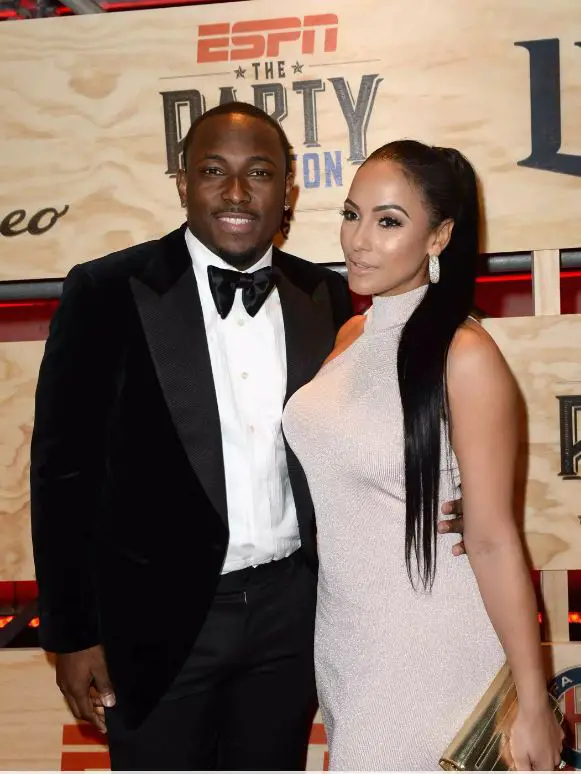 LeSean and then-girlfriend attend an ESPN event (Photo:- heavy.com)
After dating for about a year, LeSean's relationship with Delicia first began to show signs of cracking as the former was accused of cheating by the latter.
On July of 2017, his then-girlfriend aired out the dirty laundry of their relationship when she tweeted:
"Just caught up my man with an escort! Little dick problems!"
In the ensuing days, much to onlookers' amazement, the pair was pictured together. Delicia - in a very wife-like manner - seemed to have forgiven LeSean - who stands 5 foot 11 inches in height and weighs 210 pounds in weight - for cheating on her.
Potential Wife Turns Into Plaintiff
However, she would later regret the decision.
On July 10, 2018, Delicia's friend put up a snap of her battered and bruised face on Instagram. The caption which accompanied the snap of defaced Delicia was targeted at LeSean. It read:
"THE DEVIL!!! YOU ARE AN ANIMAL."
In addition to accusing LeSean - who completed his college education at Milford Academy(N.Y.) - of plotting the robbery against her friend, Delicia's friend accused the NFL athlete of abusing his children and dog and taking performance enhancement drugs.
NFL Star In Our Vault:- NFL Star Randy Moss Turmoil; Why Didn't He Turn Girlfriend Into Wife?
No sooner the post became viral, LeSean - who completed his high school education from Bishop McDevitt High School - released a statement which read:
"For the record, the baseless and offensive claims made against me today on social media are completely false. Furthermore, I have not had any direct contact with any of the people involved in months."
Following the incident, Delicia filed a lawsuit against him which accused LeSean of having prior knowledge about the home invasion. However, the suit doesn't directly accuse him of plotting the attack against his ex-girlfriend.
The Milton Police County is still reviewing the case, as we speak!