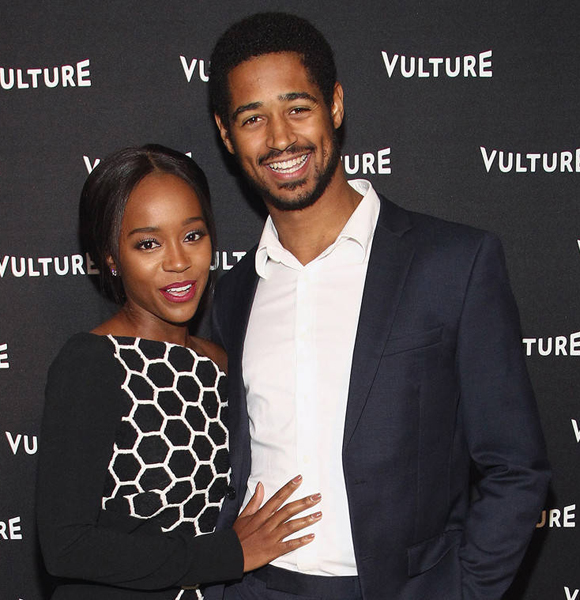 Celebrities these days have been more private about their personal life. Same for the British actor Alfred Enoch, best known for his role as Hogwarts student Dean Thomas in the popular Harry Potter movies.
Further, he also gained huge acclamation for his portrayal of Wes Gibbins in the crime drama mystery How to Get Away with Murder (2014-2019). 
Alfred Enoch is well-known in the entertainment industry, which brings lots of new rumors. Because of his privacy, he was the subject of several gay rumors. Let's take a closer look at his rumors.
Is Alfred Enoch Gay?
Alfred is a really private person. He prefers to keep his personal life out of the public eye. Perhaps due to this, he has been the subject of numerous rumors.
Adding to that, he never spoke about his love life, prompting many to suspect that he was gay. In addition, he brushed aside questions about his dating life, leading to rumors that he was gay and had not come out of the closet.
Explore: Actor Clark Moore Opens Up about His Coming Out Story
In 2019, when asked about his gay rumors, he revealed that he has a girlfriend and rejected all of them.
Even after disclosing his girlfriend, he was constantly followed by gay rumors because he never shared his partner's information. There are speculations that he hides his sexuality as gay by having a girlfriend.
However, we won't know for sure whether or not he's gay until Alfred himself clarifies everything.
Alfred Enoch's Girlfriend
According to The Guardian, Alfred lived in London with his girlfriend for most of the COVID-19 pandemic. However, being a secretive person, Alfred has not revealed any information about his girlfriend. 
But in the past, he has been rumored to be dating his co-star.
Alfred Enoch shared very strong chemistry with How to Get Away with Murder co-star Aja Naomi King.
Their characters played each other's love interests on the show, which brewed romance rumors between them.
More On Aja Naomi King:- Daddy's Girl, Actress Aja Naomi King, Thanked Father being Great Husband to her Mother
Further, even in real life, the two are often spotted together on their social media and on various other occasions.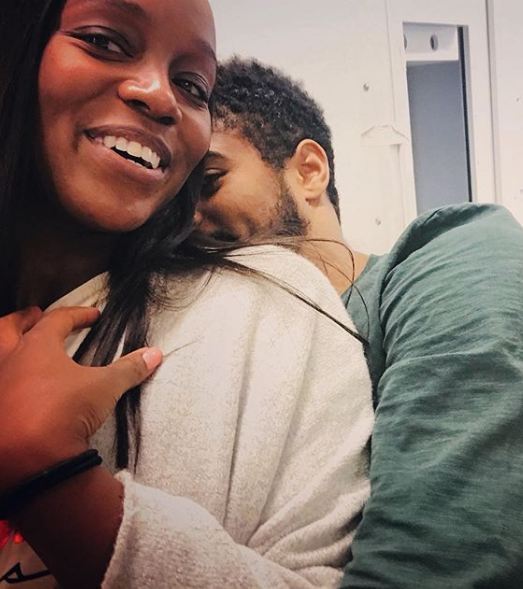 Alfred Enoch and Aja Naomi King in July 2019 (Photo: Alfred Enoch's Instagram)
Alfred did not comment on their dating rumors, but Aja did address the rumor during an interview with E online back in 2017.
Aja made things even more confusing by saying- "I would like to clear up nothing. So people could think about what they want, and I'm going to let them. He's a beautiful man, and I think I'm quite a lovely young lady." 
On the other hand, the rumors did not affect Alfred's career.
Alfred Enoch's Career
Alfred Lewis Enoch was born on 2nd December 1988 in Westminster, London, England. His parents are Brazilian doctor Etheline Margareth Lewis and English actor William Russell Enoch. He boasts English ethnicity from his father's side and African-Barbadian ethnicity from his mother's side. 
Alfred Enoch boasts a slender frame and stands at the height of 6 feet 4 inches (1.93 meters). He attended Westminster public boarding school in London and later graduated with a BA in Portuguese and Spanish from the University of Oxford, The Queen's College.
Another Actor From The Harry Potter Franchise:- Who Is Katie Leung Dating Now? Her Relationship With Boyfriend
Inspired by his actor father, Alfred developed a passion for acting at a very young age.
At the age of seven, he performed a sonnet at the prestigious Shakespeare's Globe theatre on the occasion of Shakespeare's birthday.
He made his first screen debut as Dean Thomas in the first Harry Potter film- Harry Potter and the Sorcerer's Stone- in 2001. Later, he reprised the same role in other installments of the franchise. He also provided the voice for Dean Thomas' character in Harry Potter video games. 
After the Harry Potter movies, Alfred starred in numerous other TV shows like Broadchurch (2013), Sherlock (2014), Troy: Fall of a City (2018), and Trust Me (2019), to name a few.
However, his role as Wes Gibbins in How To Get Away With Murder made Alfred a household name.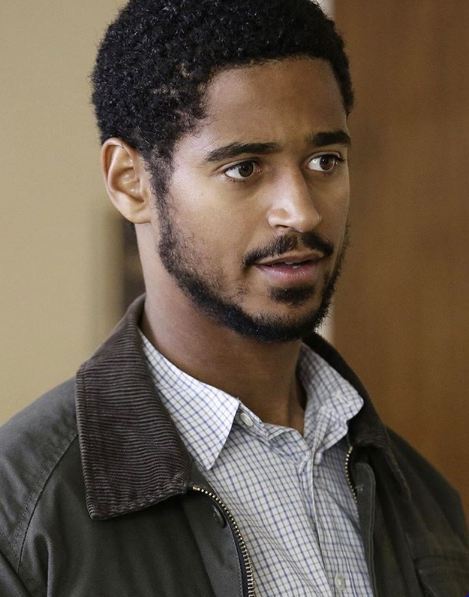 Alfred Enoch in a still from How To Get Away With A Murder (Photo: Alfred Enoch's Instagram)
For his role in the crime drama, Alfred earned three nominations for Image Awards under the Best Supporting Actor category in 2015, 2016, and 2017.
He starred as Romeo in a production of Romeo and Juliet at the Globe Theatre in London in 2021 and Raych Seldon in the Apple TV+ series 'Foundation.'
In 2022, Alfred Enoch appeared in the 'Harry Potter 20th Anniversary: Return to Hogwarts' program. In May, he will begin a new professional path as the Dramaturg for Sadler's Wells' production of 'Shades of Blue.'
According to Celebrity Net Worth, Alfred Enoch has garnered a net worth of $3 million throughout his acting career. 
Stay tuned to get more updates on Alfred Enoch.