Alizee Thevenet announced her engagement with fiance James Middleton...plans on getting married...family info...wiki reveals her net worth as of 2019...age and birthday details...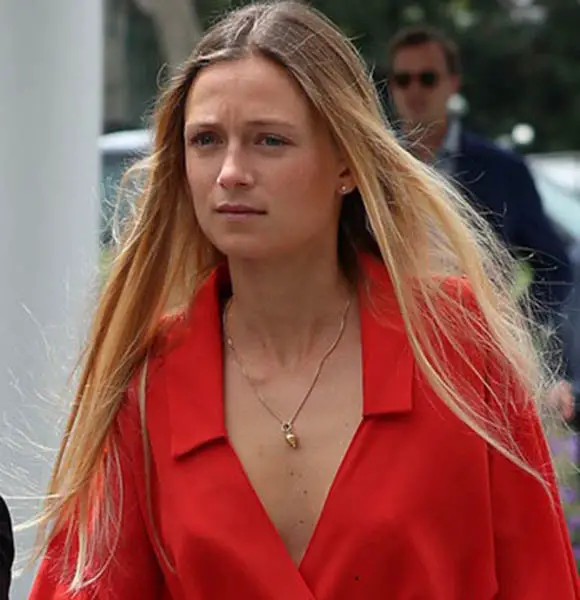 Alizee Thevenet is off the market and set to get married to a dog lover. 
The French analyst accepted the sweet proposal of her boyfriend, James Middleton - younger sibling of Kate Middleton - earlier in October 2019. 
A day after the engagement news broke on media, James shared a romantic post on Instagram, notifying fans of his newly found engaged status.
He uploaded a photo of the two at the Lake District of England with Alizee flaunting her sapphire engagement ring - which resembled the ring presented by Prince William to James' sister.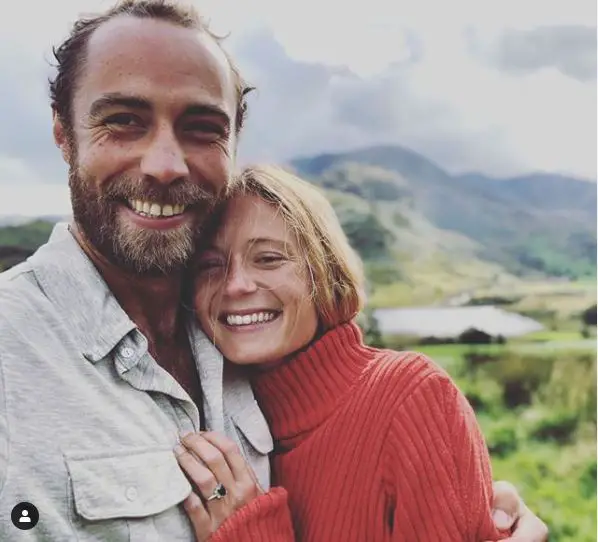 Alizee Thevenet and fiance James Middleton announced their engagement on 6th October 2019 (Photo: James Middleton's Instagram)
While the engagement revelation came only on 6 October 2019, a source claimed that the two were engaged for a while before announcing it.
Alizee and her fiance James Middleton could be preparing to get married. However, the couple has not revealed their plans for a wedding.
Relationship With James Middleton
According to an insider, Alizee and James Middleton had first encountered each other at the South Kensington Club located in London, back in 2018. James (birthday: 15 April) was the one to approach her, and soon, they were inseparable. Their mutual love for dogs was another factor that helped the two boost their romance.
James Middleton's Royal Sister:- Kate Middleton Pregnant, Wedding, Children
In no time, Alizee became close to James' family and even attended the Christmas Carol Service hosted by Henry van Straubenzee Memorial Fund at the St. Luke's Church in December 2018.
Later, the French national also went on a vacation with James and his family - including his sister Pippa Middleton and her husband James Matthews - in January 2019.
Further, James Middleton has also got on well with his fiancee's family. Even Alizee's father is excited to see his daughter walk the aisle with James.
While James could be Alizee's first serious relationship, the same is not right about her partner. The 32-year-old was previously in a long-term romance with his former girlfriend, Donna Air.
The couple had broken up in December 2017 after dating for five years. The unfortunate split turned out a blessing for James as he went on to get engaged with the beautiful Alizee Thevenet.    
Short Wiki: Age, Net Worth
Alizee - age 30 - is a native of France, but she has spent her life in multiple countries. Growing up, she was raised in six countries, including Indonesia, Germany, Chile, England, Belgium, and France.
Further, Alizee is also fluent in speaking multiple languages: English, French, Chile, and Spanish.
Sports Analyst:- Hubie Brown Net Worth, Daughter, Wife, Now
As of now, Alizee works as a financial analyst for a London-based firm named Investment Technology Group (ITG). For her services, she is reportedly paid an annual salary of €43,251. However, with her future parents-in-law Michael and Carole Middleton securing a net worth of $67 million, Alizee may not have to worry about her finances anymore.