Entertainment
Alyssa Logan Bio: Age, Boyfriend, & Unknown Facts On Moussa's Fling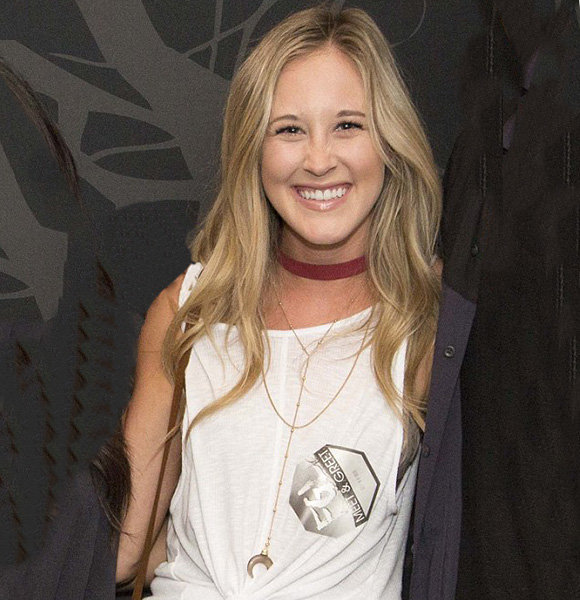 In September 2016, nanny extraordinaire Alyssa Logan made headlines after she got together with Flip or Flop star Tarek El Moussa, the father of two kids she once babysat. Meanwhile, Tarek was fresh off a breakup from his wife, Christina El Moussa. 
Two years on, newlywed Christina is set to build a new life with her husband, Ant Anstead. Has Alyssa and her boss-cum-boyfriend, Tarek's "engagement" shared a similar fate?
Delve into the family nanny-turned-girlfriend Alyssa's biography to find out her age, net worth, nationality, ethnicity, height & the affair that shocked the Flip or Flop community!
Riled Up In A Nasty Family Affair; Ex-Boyfriend Finds Another Nanny
Contrary to gossips, Alyssa's romantic "engagement" with Tarek didn't begin until the latter separated from his now-ex-wife, Christina (in May 2016).
The brief fling which began in September 2016, as expected, lasted for a few weeks. But by then, Alyssa had already stepped down from the role of family nanny to her boyfriend's and his ex-wife's children -- Taylor, age 7, and Brayden, age 2.
She and her boss-cum-boyfriend first ignited the dating rumors when they had attended a Florida Georgia Line concert. However, Tarek wouldn't acknowledge their "affair" until March of 2017.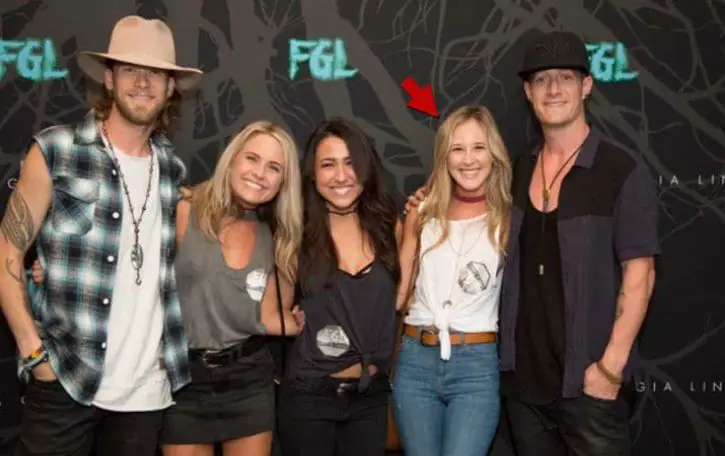 Alyssa Logan (2nd from left) poses with Florida Georgia Line (Photo:- tmz.com)
The real estate agent-cum-reality TV star, while opening about their relationship, provided an insight into their brief but intense romance by saying:-
"I did date her for a month. I was going through a tough time, and she's amazing."
Despite the passionate nature of their relationship, Alyssa' boyfriend had his reservation when it came to showing off affections in front of his kids.
Since parting ways, Alyssa has gone dormant. And, even though her former flame's ex-wife, Christina got married in a secret wedding, she didn't even come forth with so much as a comment.
Christina El Moussa's Relationship:- Tarek El Moussa's Ex-Wife Christina El Moussa Reveals her Relationship with her New Boyfriend Gary Anderson!
As for Tarek, he has found a new family nanny. As expected, he seems to have fostered a strong bond with the nanny named Mossy; so much so that the 35-year-old surprised her with a new SUV on her birthday.
Alyssa Logan Bio Unveils Age, Height, Nationality
Looking back at her & Tarek's short-lived romance, the former lovebirds had far less in common than one would think.
Never mind, with the 12 years age difference, Alyssa - age 23 - & her boss-turned-lover had a considerable gulf in net worth as well. Working as a nanny, she couldn't have much more than $35 thousand in salary; and in contrast, Tarek boasts a reported net worth of $6 million.
Into more trivial matter, the 23-year-old and her ex shared a noticeable height as well. Standing at the height of 6 foot and 1 inch, Tarek easily towered over the former, who - judging by her photo - can't be any taller than 5 foot and 7 inches.
Also, the former flames' ethnicity doesn't seem to match. Alyssa identifies as Caucasian whereas her former lover is of Arab-American ethnicity. The only things they shared in common appears to be their nationality, they are of American nationality.