Entertainment
Who Is Detroit Pistons' Andre Drummond Dating Now? Girlfriend Rift
Detroit Pistons' Center Andre Drummond - as successful as he's on the court - is yet to master the art of "courtship" outside of it. From his failed attempt to woo actress Jennette McCurdy in 2013 to his brief fling with songstress Candice Brook, the New York native has a long way to go.
It's hard to imagine that a 7-footer NBA star with multi-million dollar contract and eight-figure salary would have tough luck landing a girlfriend to make his wife.
Unlucky with dating, has Andre, age 25, taken himself to impregnate his two girlfriends at the same time? Is he dating - as suggested by the rumors - dating either of the two?
Of His Two Pregnant Girlfriends, Who's Andre Drummond Dating?
Currently playing his third year on his $127.2 million contracts with an average base salary of $25 million, Andre has the highest paid player in the whole of Detroit Pistons' roster.
Interesting:- Ryan Nassib, NFL Quarterback Stats, Salary & New Contract
Not only has his $40 million net worth has attracted envious eyes, but has also drawn "vultures" with an eye to making money off child support. Abigal Russo, a stripper plus Instagram baddie, seems to be one of those people.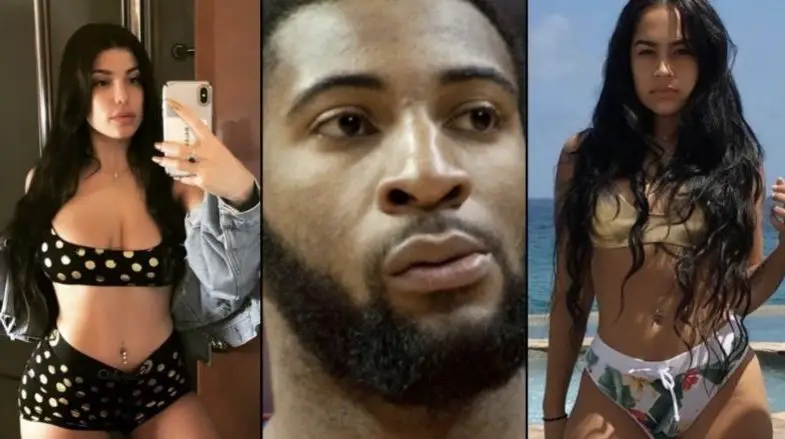 A collage of Andre and his rumored baby mothers (Photo:- blacksportsonline.com)
Following the claims of being pregnant with Andre's child on Instagram, an old acquaintance of the Abigal shut down the rumors by questioning her integrity. In October 2018 Sports Gossip, the yet-to-be-named source quipped:-
"I used to dance with Abigail Russo in Miami, she has a pimp. She wants clout that's why she posted him. When she met Andre she deleted her Instagram and made a new one to make herself look like wife material. She is desperate to be wifed by an athlete."
The stated source then claimed that Andre's ex-girlfriend Elizabeth Costadoni - the first woman to come forth with claims of being pregnant with the NBA ace's child - could indeed be bearing a legitimate child. She chimed:-
"I believe Elizabeth's baby is his, her highlight says Bebe drum. Elizabeth deleted all her pics of them on Instagram a couple months ago."
Andre's camp has yet to comment on the pregnancy rumors. There's no telling if he's indeed the father of either of his kids as he's dating neither of his alleged future baby mothers.
Discover:- What Is Jerome Jarre Net Worth & Is He Gay? Dating History Reflect
Reading Into Rumors: Andre Drummond Search For Wife Leaves Him Embarrassed
Perhaps, Andre's current state of singlehood is more or less a result of embarrassment he had suffered in his failed romance with ex-girlfriend Jenette McCurdy.
Following their split in 2013, Jennette, age 26, recounted their first kiss and essentially labeled Andre "a bad lover" in an interview with Nerdist.com. The iCarly star said:-
"My first kiss with him was after we had gone laser tagging," she said. "I stood on a chair… I sort of went for it. But it wasn't great. It didn't go great. No sparks and the mouth… the shapes weren't right."
Andre's whirlwind romance with Jenette saw them exchanging flirty suggestions online at first and then enjoy the memorable first date which got chronicled on social media.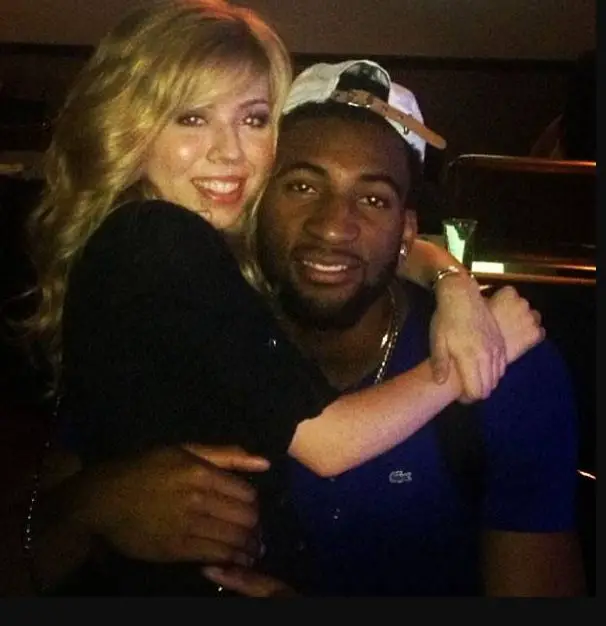 Snap of Andre & Jenette from their dating days (Photo:- eonline.com)
Although the fling lasted only for a week, the Sam & Cat actress couldn't help but gush when she penned a piece about her experience on Wall Street Journal's blog. She wrote:-
"It's hard not to be impressed by a boy who will express his feelings for you in front of hundreds of thousands of people."
It is evident that Jenette's 2014 Wall Street Journal and Nerdist.com interview portray two different picture of Andre. Maybe, Andre has realized that the drama surrounding young love is all too embarrassing for him.
Read Also:- Draymond Green Married Girlfriend, Mother Of Kids Now Official Wife?
It would explain why the NBA ace has given up his search for the elusive wife.