Entertainment
NHL Star Andreas Martinsen Essential Details: Parents, Ethnicity, Stats, Facts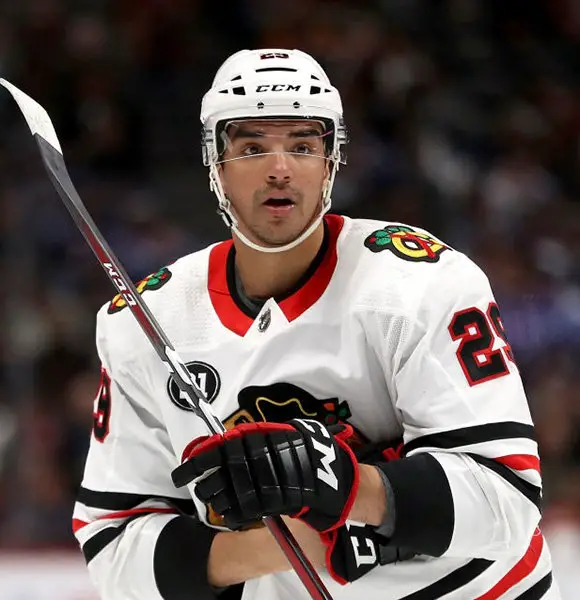 NHL Star Andreas Martinsen Essential Details: Parents, Ethnicity, Stats, Facts
Entertainment
On 10th November 2015, playing for NHL outfit Colorado Avalanche, star left wing Andreas Martinsen became the 8th Norwegian-born athlete to play in the league.
Eleven days later, he recorded another milestone by scoring a first career goal in a game against Washington Wizards and thus, making him the 5th Norwegian player to score an NHL goal.
Now, applying his trades at Illonios-based NHL team Chicago Blackhawks, Andreas is on a mission to make up for his poor stats in the last couple of seasons, which saw him contemplate retirement following the birth of the second baby with his girlfriend-cum-wife.
As exciting as his NHL career is turning out, his journey to the league is far more fascinating!
Inherits Hockey Love From Sister, Not Parents; Ethnicity Discussed
For young Andreas, it was either soccer or hockey, which posed as his favorite indulgence.
Initially, starting as an avid soccer fan - like the most kid in Europe - he inherited the love for the sports, not from his parents but his sister. Seeing how much fun she was having on the ice, young Andreas - who is of Ugandan-Norwegian ethnicity - couldn't help but join her sister in excitement when a coach asked him to do so.
Discover New:- What Is Jhene Aiko Ethnicity & Who Are Parents? Family, Age, Height, Facts
Ever since the day, the Chicago Blackhawks player has become enamored with the sports. By his admission, he doesn't have any idea as to what would have become of him, had he not pursued a career in ice hockey.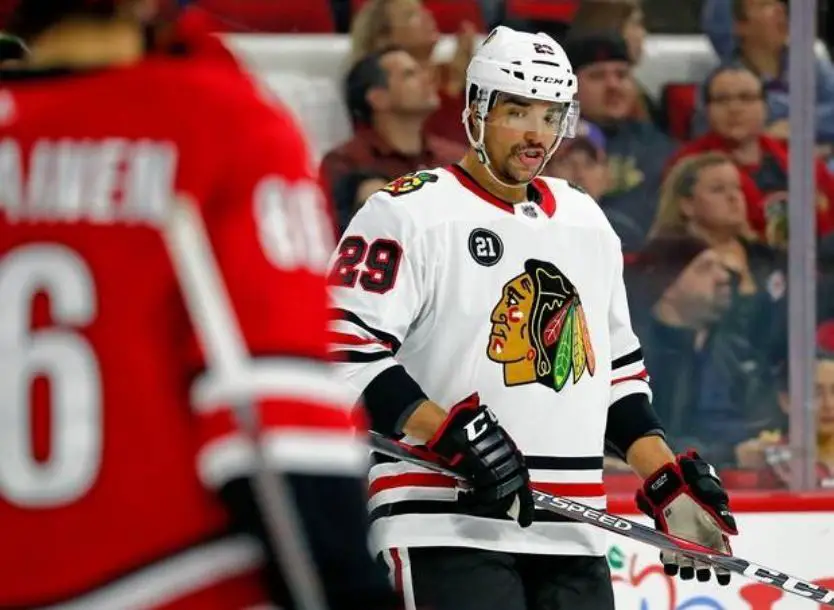 Andreas awaits a faceoff against the NHL team, Caroline Hurricanes on November 2018 in North Carolina (Photo:- dailyhearld.com)
With the label of protege on his back, Andreas made his first-team debut at the age of 17 in the 2007-2008 season playing for Lillehammer IK in GET-ligaen. However, it would take eight more years & stellar playing career across all of Europe & then AHL later before an NHL team offered him a lucrative contract with a high-paying salary. 
NHL Stats & Salary; Renews Contract With Blackhawks
Because of his height & weight - 6 foot & 3 inches (190 cm) and 103 kilograms respectively - Colorado Avalanche relied heavily on Andreas to do the dirty deeds inside the rink.
See Also:- Ryan Nassib, NFL Quarterback Stats, Salary & New Contract
For the most part, he managed to live up to the hype surrounding his signing. In a matter of two seasons, while playing 110 games in total, he registered a respectable tally of 7 goals and 11 assists.
The following season saw him get shipped to Montreal Canadiens. The move, however, turned out to be a bad one. In the single season with the NHL outfit, he made the teamsheet only nine times.
By the time he signed with his current team in 2017, Andreas along with his longtime girlfriend-cum-wife, Camilia Jorgensen were busy looking after their two daughters. With his career in decline, he even toyed with the idea of retiring to spend more time with his family.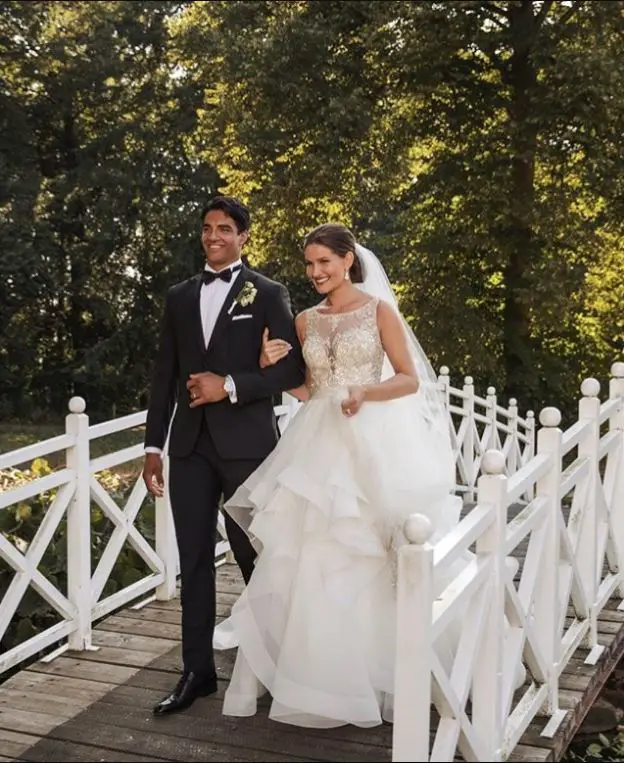 Andreas gets married to his girlfriend-cum-wife, Camilia on 21st July 2018; following years of dating (Photo:- chicagowags.tumblr.com)
Interesting To Read:- What Is Olivia Culpo Net Worth? Details From Height, Weight To Ethnicity
But, an excellent season with Blackhawks' AHL team Rockford IceHogs rejuvenated his career. And on 7 June 2018, he penned a one-year extension contract with the Chicago-based NHL team that sees him make an upward of $5.5 million in salary.