Entertainment
What Is Jhene Aiko Ethnicity & Who Are Parents? Family, Age, Height, Facts
R&B soulstress Jhene Aiko, in 2019, embodies what it means to be a public figure. Be it because of the explicit lyrics in her music (check out "Post To Be" featuring her for a reference) or the cheating allegation labeled against her, it seems like Jhene's every action gets put under the microscope.
What the public often fails to see in the Trip hitmaker is her dedication to her art, something she inherited from her parents. Along with her dearly-departed brother and sisters, Jhene continues to impart wisdom learned to so-called children of the world as well as serve exotic looks, all thanks to their ethnicity.
Parents' Ethnicity & Nationality; No Shortage Of Brothers & Sisters
Jhene and her four older siblings - three sisters: Miyoko, Jamila (Mila J), Jahi & a late brother named Miyagi, who passed away in 2008 due to cancer - grew up developing an affinity for music.
Read Also:- Jon Gosselin & Girlfriend Getting Married Soon Amid Children Custody Battle
The driving force behind their musical aspiration is their parents: father Dr. Kamaro Chilombo, a pediatrician-cum-musician & mother Christina Yamamoto, an art teacher; both of American nationality.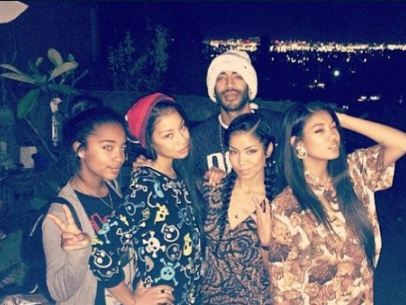 Jhene (2nd from left) poses alongside her brother & sisters in a photo that dates back to 2008 (Photo:- capitalxtra.com)
Discussing ethnicity, Jhene's father is Afro-American while her mother is of Japenese (paternal) and Spanish-Dominican-African descent. Besides her biological siblings, her parents also share three children - Marcia, Dio & Kareena - with their earlier partners.
Accused Of Cheating Husband; Mothers Children With Ex?
While Jhene basks on the glory of loving family life, the same isn't true of her marital life. 
Ever since she got together with rapper Big Sean, the other half of the duo Twenty88, the Sativa crooner became the centerpiece of a scandal that accused her of cheating while still being married to her husband, Dot Da Genius -- a claim she continues to deny to this day.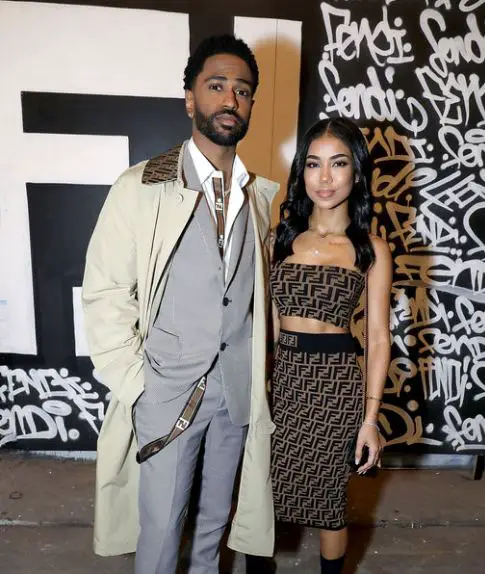 Jhene and Big Sean starts dating in 2016, four years after becoming friends (Photo:- extratv.com)
Married for less than five months between March 2016 and August 2016, Jhene and Dot Da Genius called it quits after the former learned about the latter's yet-to-be dissolved marriage to his baby mama.
The Los Angeles native's other love interests include Bow Wow, Childish Gambino and O'Ryan, with whom she shares a daughter named Namiko Love. At the time she gave birth to Namiko, age 10, Jhene was only 20 years old. 
It is unclear whether she and Big Sean are still an item. Regardless, the 30-year-old won't let her association with an industry figure define her.
Jhene Aiko's Details Including Age, Height & Weight
Now age 30, Jhene has a beautiful personality as well as measurements. 
Similar:- Sabrina Claudio Ethnicity, Height, Boyfriend, Family & Essential Details | A Bio
Though her feet size and height & weight - 5 foot and 2 inches (157 cm) and 45 kilograms respectively - may place her on a lightweight spectrum (physically speaking,) it's her music that does all the heavy lifting.