With her amazing performance in the Netflix series Greenhouse Academy, Ariel Mortman is taking the TV world by storm...Ariel Mortman was born in... stands at a height of...The duo started off as friends but things changed for them both as them when...her total net worth is...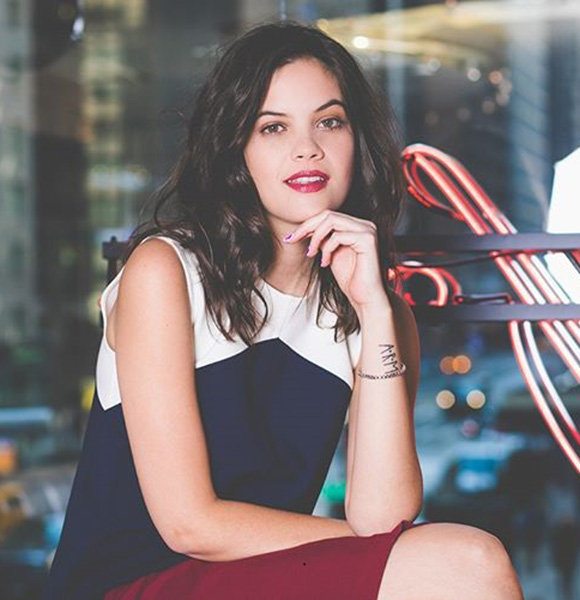 After Gal Gadot, another actress of Israeli descent is on the rise in Hollywood.
With her fantastic performance in the Netflix series Greenhouse Academy, Ariel Mortman is taking the TV world by storm. 
Best known as Hayley Woods to the American audience, Ariel previously played the lead role in Disney's Israeli TV series, North Star. The show ran in Israel from 2014 to 2016.
Family, Parents, Age
Ariel Mortman was born to Israeli parents: Hila Arnon and Scott Mortman in New York. The actress - who celebrates her birthday on 6 February - grew up with a brother named Daniel Mortman and a sister, Edan Mortman. Growing up, she divided her time between Israel and the US. 
Look Another Up Israeli Couple:- Yaron Varsano Bio, Gal Gadot, Family, Net Worth
While in Israel, Ariel - age 25 - trained as an actor at the Cameri and Nissan Nativ Acting Studios. After her training, she served in the Israel Defense Force.
Talking about her physical attributes, the actress stands at a height of 5 feet and 8½ inches (1.74m).
Dating, Onscreen Boyfriend?
The details of Ariel's personal life seems pretty vague. She is very active on Instagram and constantly shares her life away from the screen with her fans. But, even though her personal life is visible on her social media handle, the stunning actress does not share anything regarding her dating life. 
With such a low-key dating life, fans cannot figure out if she has a boyfriend. Nor can anyone speculate any rumors. However, her on-screen romance is a handful for the fans to follow. 
Her character from Greenhouse Academy, Hayley Woods was immediately attracted to Leo Cruz, portrayed by Dallas Hart. The two shared an interest in music and education. The duo started off as friends, but things changed for them both when Leo kissed Haley.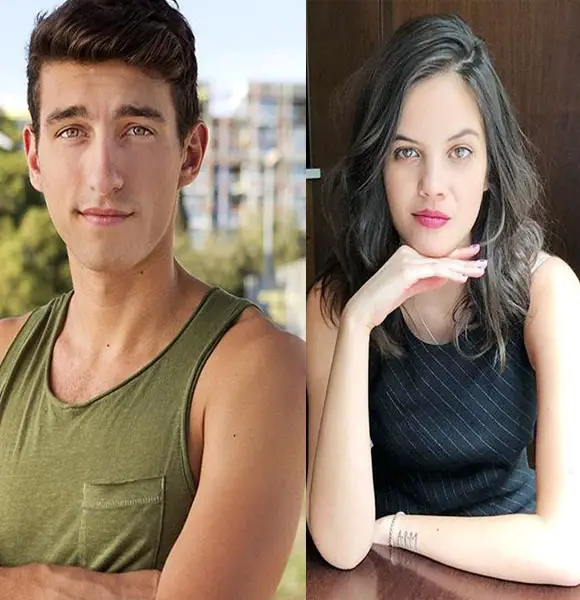 Ariel Mortman and Dallas Hart play boyfriend-girlfriend on Greenhouse Academy (Photo: liverampup.com)
The two came to be known as boyfriend & girlfriend and even went on a dance together. But, everything took a turn when Leo's long-distance girlfriend Aspen Fairchild (portrayed by Reina Hardesty) came to the dance. Haley then broke up with Leo.
Then, the next on-screen fling which Ariel's character had was with Daniel Hayward (Chris O'Neal). The two started their relationship in the second season of the show. By the end of season two, Daniel admitted his feelings for Hayley which left her torn between Daniel and Leo. 
Related To Greenhouse Academy:- Finn Roberts Dating, Girlfriend, Gay, Family
The season ended in a cliffhanger, so fans are eager for the new season to find out who Hayley chose as her partner.
Career & Salary
The actor with Israeli background started her journey towards fame only in 2014, but she has made quite an impact in the world of TV shows.
Greenhouse Academy and North Star are her major works, but she has also worked in short movies like Dreaming to Fly and Keep It Cool. Since her popularity is rising, her total net worth is not known to the public.