Entertainment
Arturo Castro New Show, Gay, Affair, Family, Height
Arturo Castro is an...in his teen years he used to be the host for...moved to the states to pursue a career in...rose to fame in 2014 with...he has also been a star for the popular show...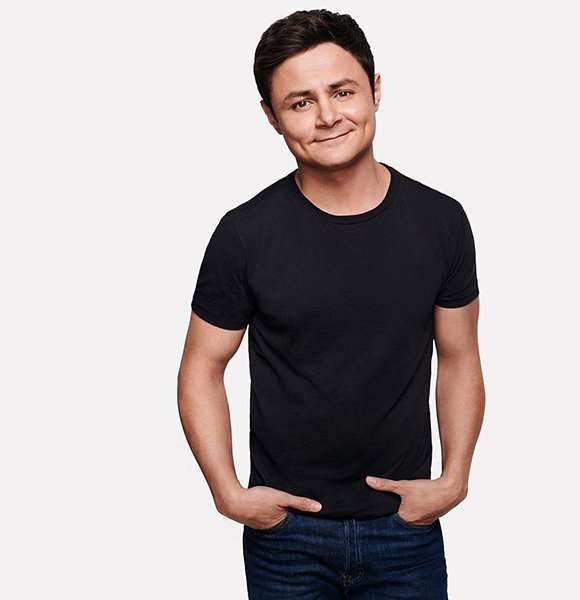 While most people struggle to build a career in Hollywood, actor Arturo Castro has successfully dominated the field. He made a name for himself playing Jaime Castro in the popular comedy TV show, Broad City, alongside stars like Abbi Jacobson and Ilana Glazer. 
Find out more on the actor's background, step into fame, and net worth. 
New Show & Net Worth
Arturo began his career almost a decade ago. He stepped into the world of Hollywood with the role of Nestor in Looking for Palladin in 2009. Before the actor moved to the States, Arturo was already successful in the entertainment industry back in Guatemala. He used to host a show titled Conexion. 
The move turned out fruitful as it was in the US, he met Ilana Glazer & Abbi Jacobson and landed the role of Jaime in the comedy show, Broad City. 
His Co-Workers:- Are Abbi Jacobson And Ilana Glazer A Thing? Rumors About The Lesbian Dating Affair Any True?
The show undoubtedly helped the actor fall in the radar of many Hollywood elites. He has been landing parts in movies and TV series ever since. Arturo's fame rose to new heights when he bagged the role of David Rodriguez in the TV series, Narcos. 
He now stars in his new show Alternatino with Arturo Castro, a sketch comedy by Comedy Central centering on his life as a modern Latino man. With all the time he spent in showbiz, it has done wonders for his career. Although the exact figures of the actor's net worth have not been disclosed, there is no doubt that he earns more than the average of $50K.
Single or Dating? Gay Rumours
Arturo surprised everyone when he shared an alleged wedding photo of himself with New York-based photographer Sarah Prescott in June 2018. However, the picture just turned out to be a joke as it was his friend Lesse 's wedding. 
But, the photo peaked many of the curiosity of his fans. Who is Arturo dating at the moment? Well, nobody knows.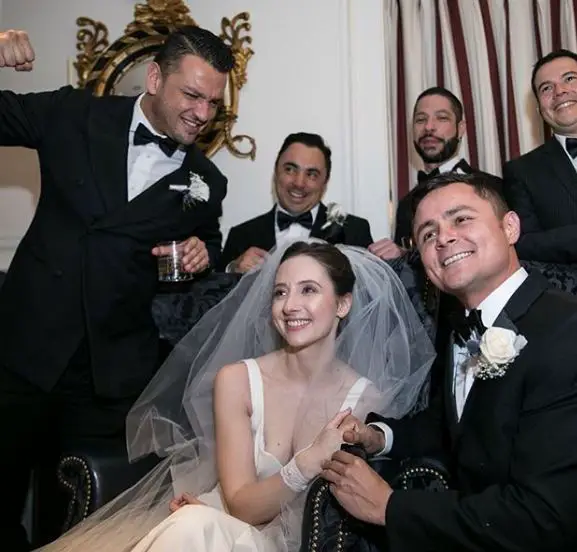 Arturo Castro (Left) with Sarah Prescott on 4th July 2018 (Photo: Arturo Castro's Instagram) 
The Broad City actor has managed to keep most of his relationship away from the spotlight of his stardom. However, he has revealed minute details about his mystery woman over the years. Well, he is in an affair with a French native, and they have been together for around six years now. 
Due to the secrecy of his relationship, there have even been rumors that the actor is gay. Since his past relationships have all been with woman, the claims stand to be nothing more than baseless accusations. 
Arturo Castro's Bio
While Arturo has made himself a well-known person in Hollywood, he hails from a country south of Mexico, Guatemala. Hence, his nationality is Guatemalan.
Further, the actor belongs to the Mestizos ethnicity, a mix of European and Amerindian heritage.
Another Actor Born in 1985:- Actor Michael Trevino: Who Is He Dating After Split With His Girlfriend Jenna?
Arturo was born on the 26th of November 1985. He spent most of his life in Guatemala with his family before moving to the States. Growing up, the actor was in a house full of women as all of his three siblings are sisters.