Entertainment
ASAP Rocky Dating Status Now, Girlfriend Details & Exclusive Facts
ASAP Rocky is one of the best hip-hop artists right now...was with girlfriend Kendall Jenner from...is not gay...facts about ASAP including his age, height, and family detains are...has dated many women in his life...has been spotted multiple times with Rihanna...were reportedly spotted kissing...dating status now...has worked in five movies to date...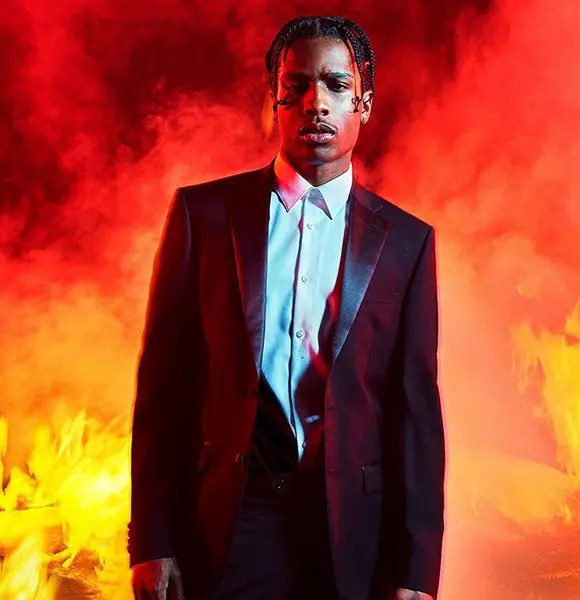 `Well-known singer and rapper ASAP Rocky has collaborated with other big artists such as Lana Del Rey, Rihanna, Drake, Kendrick Lamar, to name a few.
Through his career, the songwriter has released three studio albums, namely Long. Live. ASAP in 2013, At. Long. Last. ASAP in 2015 and Testing in 2018.
In addition to his career in music, ASAP has also done some acting jobs. He has worked in five movies to date: Dope and Jeremy Scott: The People's Designer in 2015, Zoolander 2 and Popstar: Never Stop Never Stopping in 2016, and All Rise in 2018.
ASAP's Personal Life: Spottings with Rihanna 
ASAP Rocky has been linked with Rihanna time and again. In 2013, Rumors about the rapper dating her started back in 2013 after Rihanna appeared in the music video of his track titled Fashion Killa.
More on Rihanna:- Hassan Jameel Explicit Details On Relationship With Rihanna, Net Worth
Again, in 2018, the rumors about them dating resurfaced when the Diamonds singer was spotted at ASAP Rocky's concert in Sweden. The same year, the rapper posed alongside his rumored partner at posed on the red carpet at The Fashion Awards in London.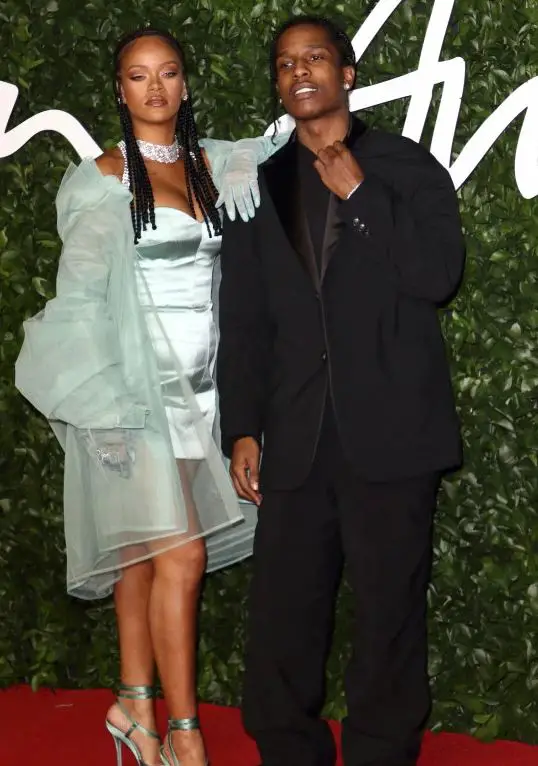 ASAP Rocky and Rihanna pose at The Fashion Awards held in London in 2018 (Photo: thesun.co.uk)
And, for the third time, the same speculations surfaced when the two were spotted laughing together backstage in January 2020.
They were seen having a laugh during the 2020 Yams Day Benefit Concert in New York. This came right after Rihanna's split with Saudi businessman Hassan Jameel. 
However, as per a report published by Eonline.com on 29th January 2020, the two aren't dating. As per the news source,
"Rihanna is single. She just got out of a long intense relationship with Hassan. She wants to be single and isn't going to jump into something. She's hanging out with ASAP Rocky, but she is not dating him. They have a long history and she's just having fun."
ASAP Rocky's Past Relationships
ASAP went out with another hip-hop artist Iggy Azalea from June 2011 to June 2012 for approximately a year.
Then, ASAP moved on to date Tahiry Jose, a reality star after splitting with Iggy. He started an on-off relationship with her in 2014. ASAP also preferred to keep his involvement with Tahiry a secret. 
However, while dating Tahiry, the rapper got into a serious relationship with Chanel Iman. They got together in around 2013 and dated for more than a year before breaking up in June 2014. 
Then, he got back with Tahiry. But, at the same time, ASAP started a new romantic tie with supermodel Kendall Jenner. 
More on Kendall Jenner's Relationships:- Who Is Ben Simmons Dating After Split With Kendall Jenner?
The artist and Kendall appeared together at the 2017 Met Gala, which was held in May. And their companionship lasted till August of that same year. 
After breaking up with Kendall, ASAP started dating model Sophie Brussaux. He was seeing Sophie at a time when she was pregnant with someone else's baby. 
As 2019 approached, ASAP again got into a serious relationship with model Jasmine Daniels. During the time that they were together, they even appeared in an ad for Calvin Klein in February 2019.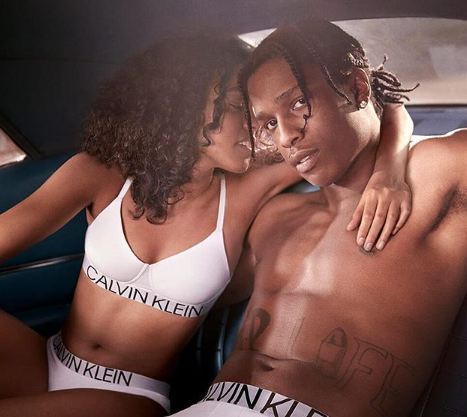 ASAP Rocky and girlfriend Jasmine Daniels pose for a photoshoot for Calvin Klein in February 2019 (Photo: Jasmine Daniels' Instagram)
But again, in May 2019, ASAP was spotted chatting with Kendall Jenner at Kanye West's Sunday Service. This reignited the relationship rumors between the two, but these gossips died down after a while. 
Interesting Facts About ASAP Rocky: Age, Height
ASAP Rocky was born on the 3rd of October 1988 in Harlem, New York City, New York, the United States. 
His real name is Rakim Athelaston Mayers. He was named after the hip-hop icon Rakim. 
The rapper stands at the height of 5 feet 10-and-a-half inches (1.79 meters). 
His father, Adrian Mayers, went to jail for having a connection in drugs dealing when he was 12 years old; Adrian died in 2012. 
His dad was a Barbadian, and his mother is African-American. 
ASAP learned how to rap at the age of nine from his brother. His brother would, later on, be murdered by a rival gang in Harlem when ASAP was only 13. This pushed him to take hip-hop more seriously. He also has an older sister named Erika B. Mayers. 
He was once arrested for assault in Sweden. However, he was released shortly after, and he thanked Donald Trump for his release. 
In 2013, the rapper confirmed to Mr.Porter journal that he wasn't gay. Instead, he fired back at the rumors citing that the rumors didn't bother him at all.