Entertainment
Asia Kate Dillon Tattoo, Partner, Dating, Height, Parents
Asia Kate Dillon With Unique Tattoo and Identity Reveals About Partner! Keeps Dating Affair Too Private to Be Seen. Asia Kate Dillon is someone who has made history as the first gender-nonbinary character on "Billions". But how many of you know more about Aisa and are willing to broaden your knowledge about the life of this unique personality, then you have come to the right place and might now want to switch to other places as we have got it all covered for you.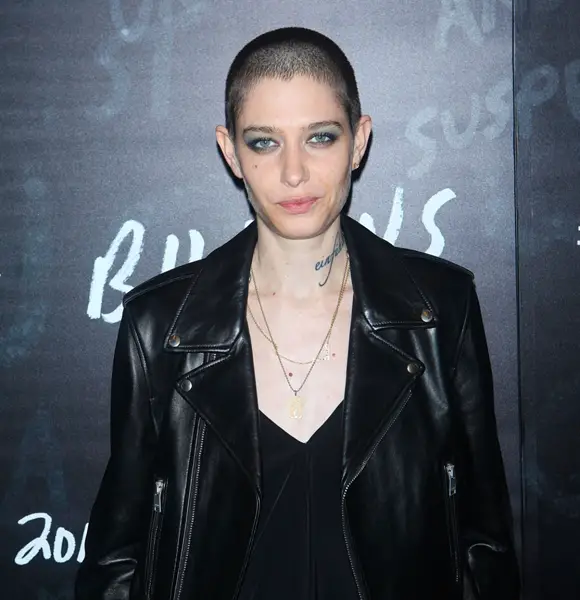 Asia Kate Dillon is someone who made history as the first gender-nonbinary character on "Billions." But how many of her fans know more about Asia and are willing to broaden their knowledge about the life of this unique personality? 
Read along to explore Asia's relationship with her partner, about who she has not revealed much.
Non-binary Asia Kate Dillon Has Partner: Who Is She Dating?
Asia Kate Dillon always felt ambiguous about her gender, and it was not until she auditioned for "Billions" that she deciphered the word non-binary.
Non-Gender Conforming Celeb:- Sasha Lane Parents Struggle & Discusses About Sexuality - Lesbian?
Eventually, Asia excelled her role in "Billions," and that made herself the first openly gender non-binary actor to appear on TV.
In an interview in 2017, Asia revealed that she cried after discovering the word binary. She said,
When I looked up the word non-binary, it said, "An umbrella term for any number of gender identities falling outside the boxes of man and woman." Then it also said, "Some people may refer to this as gender fluid or genderqueer."
Asia further added,
I'd done research into the term genderqueer and I'm still in the processes of trying to figure out if that word is okay to use or not, actually. I've read one side that says, "Yeah, genderqueer just means you're queer with your gender and it's not a big deal." I've also read that it's a derogatory term that the younger generation doesn't want to use any more.
Moreover, speaking of learning the word non-binary, Asia said,
When I got the character breakdown for Taylor on Billions. It said, among other things, "female non-binary." I thought, "Female and non-binary...aren't those the same thing?" I really didn't understand. I looked up both of those words, and I thought, "Oh my gosh. Okay, female, that's an assigned sex. That was the sex I was assigned at birth. Non-binary is a gender identity. Gender identity and anatomical assigned sex are different." It was like...an explosion in my mind.
She then concluded,
Yeah, I cried.
Similarly, she also opened up as to how the role in Billions made Asia clarify her identity. She said,
I was gender nonconforming in high school, in terms of the way I dressed, in terms of the way I cut my hair. And then a couple of years ago, I started removing "she" and "her" from my online bio material or my bio in a program, and I just replaced it with my name. I used my name instead of a pronoun, which felt really good. Once I read the breakdown for Taylor, before even being cast in the role, I immediately made the changes to any online material I had. I started saying, "These are my pronouns."
Furthermore, speaking to Ellen on the show, "The Ellen Show," Asia shared some severe points about gender.
"After doing some research, I understood, Oh, sex and identity are different. Female is a sex, and sex is between our legs and gender identity is between our ears,"
Asia elaborated more, 
I felt ambiguous about my gender identity from a very young age, I can remember actually seeing the film 'Oliver!' and understanding so badly that I wanted to play that part but that I would never be able to because I was a girl and Oliver was a boy and before I had language to put to those feelings I remember it feeling unjust.'
Now that is something that this world needs to let go off, as everyone is a human and bleed the same regardless of their sexual orientation.
In the same sit-down, Asia also revealed some key details about her love life and admitted to having a boyfriend.
"I have a partner who is a self-identified man." 
Asia didn't reveal much about her man she was in love with. But fans were happier for the couple as they saw the bigger picture in life and accepted one another in their pure forms.
Also, she has been vocal about being proud for what she believes in on social sites like Instagram as well. With hair or without it, she's a standup person.
Romantic Or Business Partner?
A closer inspection of Asia's Instagram revealed the identity of her "partner" as Christopher Hirsch.
Partner Revealed:- Barbie Blank Romance, Dating, Cole Swindell
Though the nature of the duo's relationship wasn't always crystal clear, the Orange Is the New Black actress addressed him as "my partner" on several occasions.
And in July 2017, Asia and her alleged boyfriend Christopher took a financial turn as they co-founded MIRROR/FIRE productions -- a company "that supports and uplifts historically marginalized and disenfranchised people."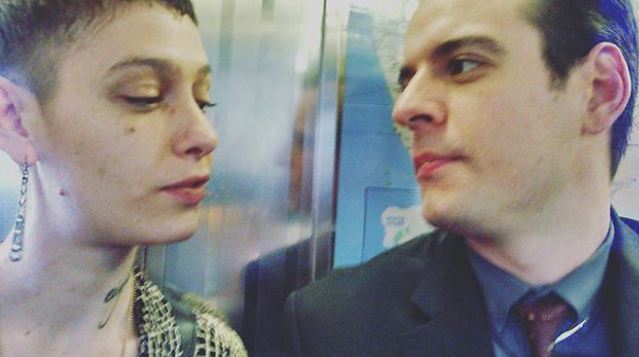 Asia Kate with her "primary partner" Christopher Hirsch circa 2017 (Photo:- Asia Kate's Instagram)
Seven months before, the talented actress initially threw her fans in a frenzy when she called Christopher "my primary partner." What's more, the actress' fans learned about her other partner when she spoke about her female lover in the 2018 Coveteur interview.
According to Asia, she and her girlfriend found a spa with a lenient clothing policy in Oregon, who would let them wander around topless.
Essential Details - Tattoo, Height & Parents
Born in Ithaca, New York on 15 November 1984, Asia Kate Dillon is an actress best known for portraying the role of Brandy Epps in Orange Is the New Black and Taylor Mason in Billions.
Asia prefers herself to be called "they," rather than be denoted with a single word, as she identifies as "Non-binary."
Heavily Inked Celeb:- Ryan Ashley Malarkey Wiki: Ink Master Star Tattoos, Parents & Personal Status
Aisa is 5ft 6.5in (169 cm) in height and maintains a short-haired look, completed by a tattoo on their neck.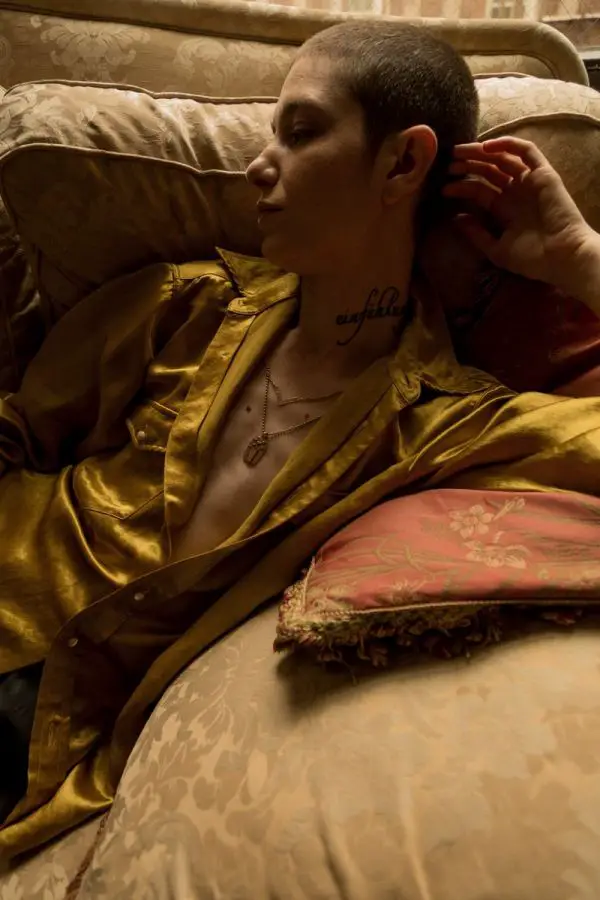 Asia Kate Dillon's Neck Tattoo (Photo: gq.com)
About her parents: not much info is available on Asia's father. Her mother Wendy raised her as a single parent. In many ways, the Billions actress inherited her love for arts from her mom, who is a painter and a writer.
Regardless of what people say, Asia - with hair or without it - is a fantastic human being, and Asia has been living a life where their head is held high.