Entertainment
Becky G Dating Life With Boyfriend, Details On Parents & Ethnicity
Becky G is a singer who is known for her song... She is currently dating a ... player named... They first met in... through... The singer was also in a relationship with... but they broke up just after... She was born on... in... Her parents are... and she has... siblings ... Her ethnicity is... and her nationality is...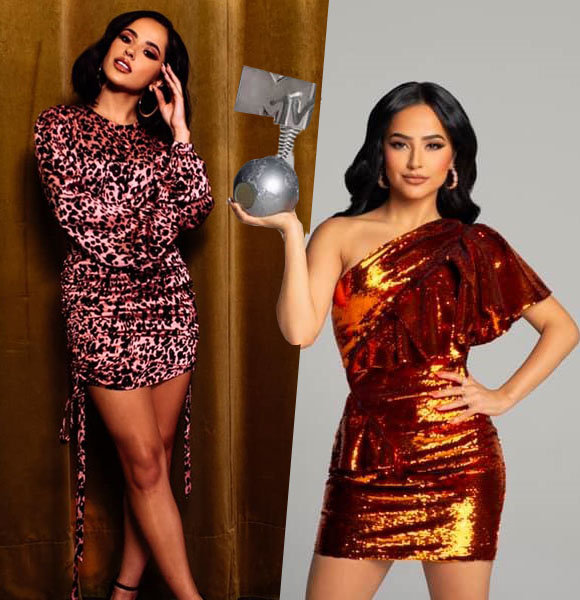 Becky G is a famous pop singer mostly known for her 2014 hit single, Shower. She later gained more recognition through songs like Mayores  (2017) featuring Bad Bunny and Pijama (2018) featuring Natti Natasha. 
In addition to her famous tracks, her singing career was complemented by an acting role she got in 2017. Her portrayal of a queer character named Trini- also the yellow ranger - in the Power Rangers movie helped Becky establish herself as a genuine actress in the industry.
Who is Becky G Dating?
The Booty (2018) singer has been dating a soccer player named Sebastian Lletget since 2016.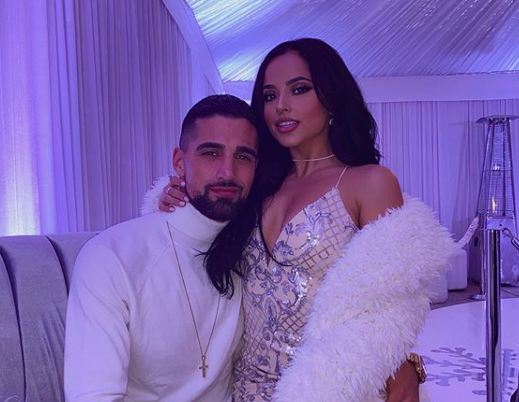 Becky G poses with her boyfriend Sebastian Lletget in December 2019 (Photo: Becky G's Instagram)
Their love story started when the couple met each other through mutual friends. At the time, Becky was shooting for Power Rangers (2017) and developed a close friendship with her from the movie, Naomi Scott. Meanwhile, Sebastian knew Naomi's husband Jordan as they played soccer together.
You Might Also Like:- LA Galaxy Midfielder Sebastian Lletget Loves his New Position as Withdrawn Forward in His New Club
Naomi and her husband thought of introducing Becky and Sebastian; the married couple set the two up for a date.
Eventually, the singer fell in love with the soccer player and the pair have stayed together for more than three years now.
Relationship With Singer Austin 
Before her romance with Sebastian, Becky was in a relationship with a fellow singer, Austin Mahone.
The ex-couple started dating in May 2015 and Austin was even featured in one of Becky's music video Loving' So Hard (2015). However, their relationship crumbled down too early as the couple called it quits in August 2015.
More On Becky's Ex:- Austin Mahone Girlfriend, Parents, Net Worth
Reflecting on her two-months long relationship with Austin, Becky said in the 2016 issue of Seventeen Prom that, 
"It was really hard because we were very open about how happy we were. It was only fair for me to set the story straight after we broke up. I was with someone who was really amazing and inspiring, and everything was right about us except the timing. We had so many dreams and aspirations before we started dating and you can't forget those. Honestly, it sucked really bad, but he's so awesome and there's no bad blood."
However, there were no unresolved issues between the former lovers as they separated on a friendly note.
Bio: Parents And Ethnicity
The American singer turned actress celebrates her birthday on 2 March of every year. She was born as Rebbeca Marie Gomez in Inglewood, California, in 1997. Her parents - Alex and Frank - were high school sweethearts and both of them are of Mexican descent. 
Becky possesses mixed-ethnicity consisting of Mexican, Spanish, Basque, Galician, Indigenous, and African, as well as distant Portuguese, remote German, and Italian. 
Apart from her parents, Becky has three siblings in her family named Frankie, Alex, and Stephanie.
Interesting Facts About Becky G
The singer was featured in the song "Chicken Noodle Soup" by BTS's JHope in September 2019.
Her fans are called Beasters.
Becky has also toured with singers such as Katy Perry, Demi Lovato, and Fifth Harmony.
The singer's nationality is Mexican- American.
Becky stands at a height of 5 feet (1.54 m). 
She started experimenting with rap music at the age of 12.