Entertainment
How Gym Star Beth Tweddle Married Partner Is Ineffable; Reliving The Day
Gym Star, Beth Tweddle, is blissfully married to her partner-turned-husband...the couple began dating back in...and took their relationship into a next level back in...after they got engaged on...after years the pair exchanged their wedding vows on...at...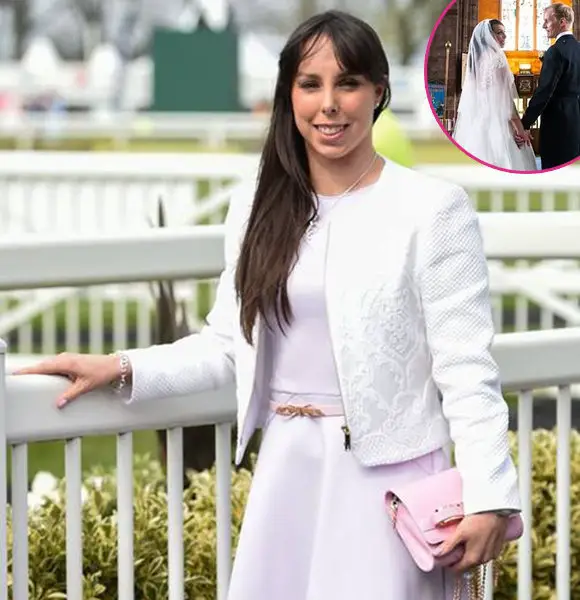 Beth Tweddle, a professional female gymnast, is the first one from Team GB to win medals in gymnastics at the European Championships, World Championships, and the Olympics. While her resume is filled with awards, she has also been prone to injuries.
Previously she suffered from a neck injury that led to her physical and mental unwellness. However, she got out of the phase with the support from her partner for life.
Indeed, she is blissfully married to her partner-turned-husband who has been her ultimate support during the hardest phase of her life.  
Blissful Married Life With Boyfriend-Turned-Husband
Beth Tweddle, the gym star, who stands at the height of 1.61 m is happily married to her partner Andy Allen, who is a film director. Beth and Andy have been together for years before they began the new chapter of their love story. 
The couple began their romance back in 2014 ultimately turning it into life-long togetherness. The couple went through everything together even Beth's injury. Andy helped nurse her partner back to good health through his support.
Read Also: Luciana Barroso Bio Details Age, Ex Husband, & Content Family With 'Martian' Star
While Beth, now at the age of 33, was just recovering from the neck injury which led to a bad year, Andy ended the year with good memories when he popped the question to his girlfriend. 
In 2016, Andy got down on one knee and presented his partner for life with a diamond solitaire while asking his girl to marry him at Iguaçu Falls in Brazil. Beth could not deny the proposal and said "yes" to it.
Their engagement marked the end of bad years for Beth along with the budding relationship responsibilities. After almost two years, the pair finally exchanged the wedding vows. 
On 9 June 2018, Beth tied the nuptial knot with her partner-turned-husband, Andy. The duo was announced husband and wife during a wedding ceremony held at St Boniface church situated in Beth's home village of Bunbury, Cheshire.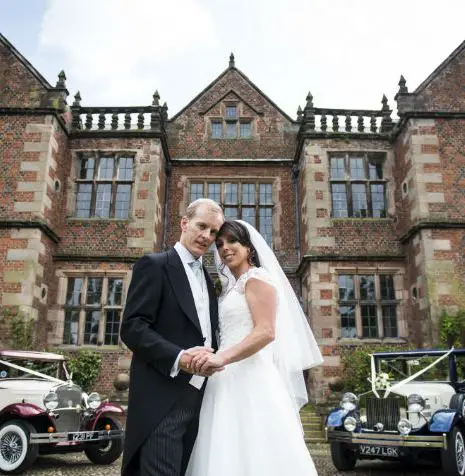 Beth Tweddle with her husband Andy on their wedding day on 9 June 2018. (Photo: hellomagazine.com​)​​​​​​
The ceremony was followed by a reception that took place in the grounds of Dorfold Hall near Nantwich. Beth looked effortlessly elegant on her big day as she appeared in a bespoke dress by Lyn Ashworth.
You Might Not Wanna Miss: Jesse Watters' Wife Files For Divorce! Long-Time Relation To End – Why?
Talking about her big day with HELLO magazine, Beth opened up about her moments from the ceremony which she found "magical." Beth expressed saying,
"The whole thing was just magical, more so than we ever could have imagined,"
Indeed, with the new commitments, the pair opened the new chapter of their love story. After their wedding, Beth and Andy went off to a no-expense-spared trip all the to Cuba followed by their romantic times in Costa Rica and Antigua.
The pair also moved in together in their new house in  Aughton, West Lancashire with plans to become parents and have a family soon. 
Recovering From Fall; Partner Stands Rock-Solid
While she has a new story of her married life to write with her husband, Beth has not yet fully recovered from the fall she had back in 2016. Back then, she suffered a horrific injury during her appearance in the Channel 4 winter sports show The Jump. 
Beth was practicing a jump while she went crashing into a barrier which led to two broken vertebrae in her neck. Because of the injury, Beth was unable to walk, dress or even shower for months. She even faced flashbacks and night terrors.
You May Also Like: Porsha Williams Update: Net Worth In 2018 After Buying Lavish House
Even after two years since the accident, Beth has not yet recovered totally. Talking about the experience, she said,
"There are still moments where I'll do something and it hits home that it happened. I'm not 100 percent better yet, physically or mentally."
However, she has her husband by her side who constantly encourages her to feel better just they began the new chapter in their life.