Entertainment
Bokeem Woodbine, A Different Man! Enjoys Serene Married Life With Wife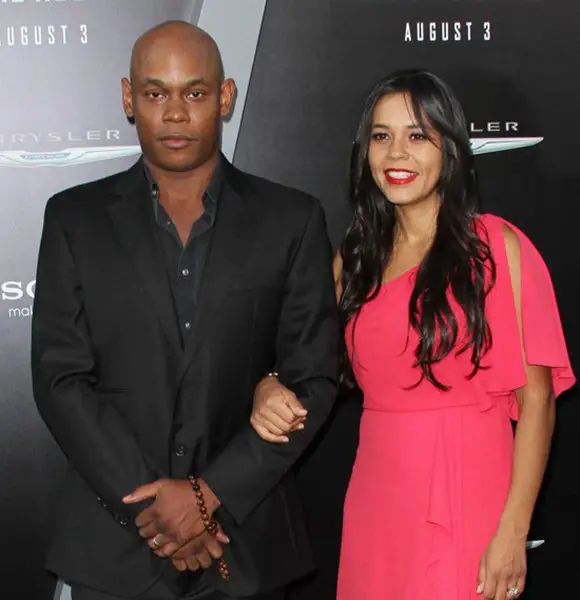 The movie stars never fail to amuse us. Though the actors portray different characters for various scripts, they may be quite the opposite in real life. The same goes for the actor Bokeem Woodbine.  
Bokeem Woodbine, best known for appearing as Mike Milligan in the series "Fargo," is far from what his fans get to see.
The actor and ventriloquist, Bokeem, is a different man in real life, and it will amaze people how he treats his wife.
Keep scrolling to know more about this family guy.
Bokeem Woodbine's Married Life With His Wife
Bokeem Woodbine, who portrayed Leon Cooley in the drama 'Saving Grace,' is successfully taking his career and love life hand-in-hand while achieving his career goals. Bokeem Woodbine is a married man with a wife, Mahiely Woodbine, and has lived a prosperous life with a family of three.
Explore: Jase Robertson's Happy Family Life with His Wife & Kids
Bokeem and his wife are blessed with a baby girl after Mahiely was pregnant on September 15, 2010. The husband and wife duo had all smiles while Mahiely flaunted her baby bump during the World Premiere of "Devil," a hit movie filled with horror, mystery, and thriller.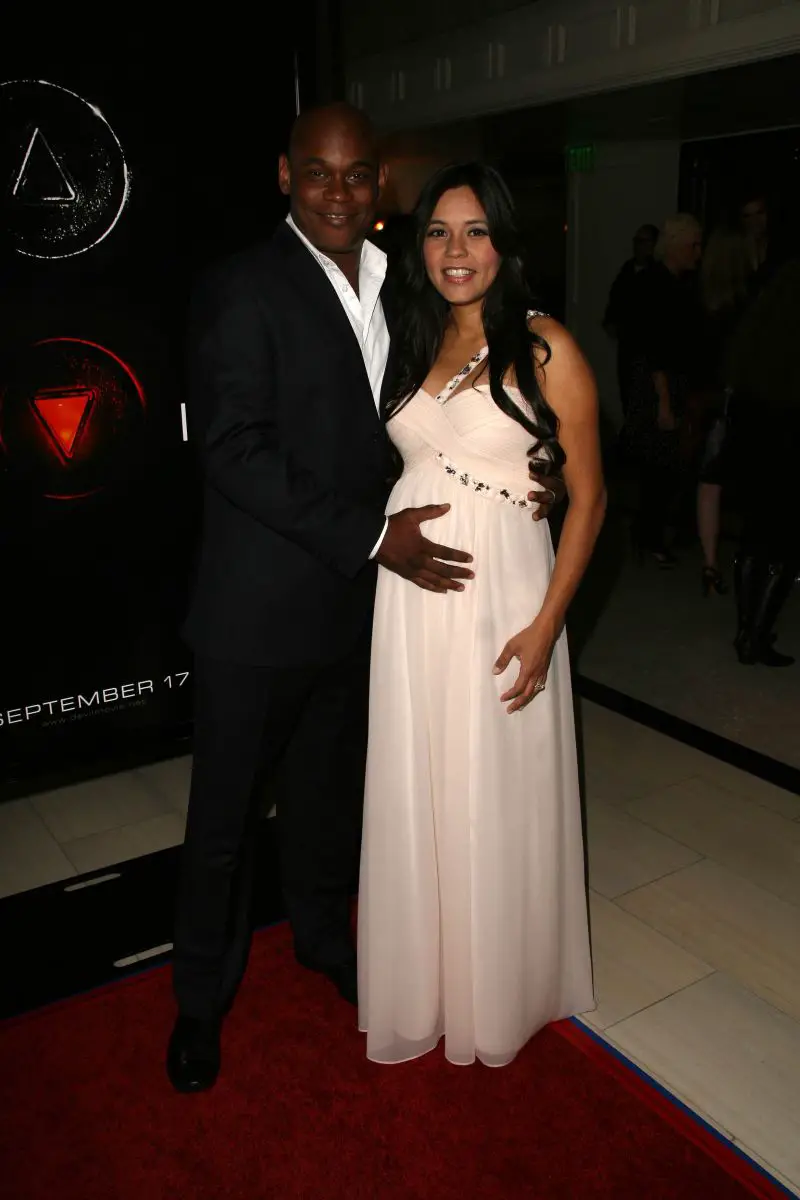 Bokeem Woodbine with his wife Mahiely Woodbine at the World Premiere of "Devil" on September 15, 2010 (Photo: Hollywood.com) 
Though the couple has already welcomed their baby girl into this world, they have not shared any pictures of their daughter. Likewise, the proud parents have not spoken anything about their kid yet, keeping her away from the fame of being in the limelight.
Learn About:  Elpidia Carrillo's Happy Married Life and Net Worth
Moreover, the couple is still secretive regarding their marriage dates, future plans, including children, and the romantic relationship they have been sharing. However, the actor is more comfortable reading a book or spending time with his family than doing something crazy like robbing a bank like his on-screen character. 
Likewise, in an interview with Bet back on July 31, 2012, Bokeem was asked about "what his fans would be surprised to hear about," where he expressed,
Well, that it's not in my nature to chop people's heads off, per se (Laughs), or rob a bank or any crazy thing I've done on screen. I'm just comfortable reading a book or spending time with my wife and my daughter or watching the fight on TV with the fellas. And that's the thing that surprises people when I hang out, like, at a bar or by myself and I get to talking with someone. After a while, they'll say, "You're nothing like any of the characters I've seen you play." I take that as a compliment because I've convinced them in the role. 
This man, Bokeem, the pronounced movie actor, surely surprised people when he revealed that he hangs out with his friends or by himself, which is nothing like the characters he played in his career.
Bokeem Woodbine's Career
Bokeem was born on April 13, 1973, in Harlem, New York. He has practiced Hapkido and Shaolin Kung-Fu for the majority of his life.
Bokeem was 12 when he started having an interest in music. He even formed his own rock band, the '13 purple dragons,' and was the main vocalist and guitarist. His desire to become an actor began when he joined a school play called "Love Off Limits." Jaki Brown Karman, the casting director at the time, was thrilled by his performance and referred him to Whitaker. He was a director on HBO television at the time. This is how he got the part in "Strapped."
Know More: Noel Gugliemi Shares What Impressed Him about His Wife
His actress mother encouraged him in his acting career, and he made his debut when he was 19 and secured his lead role in the HBO production Strapped (1993). Since then, the actor has appeared in many films, including the action thriller The Rock (1996), adventure comedy Almost Heroes (1998), crime thriller The Runner (1999), and biographical movie Ray (2004). Likewise, he has appeared in the drama films The Poker House (2008), Mystery horrors like Devil (2010), and the recent superhero film Spider-Man: Homecoming(2017).
However, being different from whatever character he portrays, he seriously considered pursuing a job in the music industry. Bokeem started playing guitar at the age of 12 and is a lead singer and guitarist for his rock band '13 purple dragons.' He even starred in Tupac's music video 'I Ain't Mad at Cha,' released shortly after the rapper's untimely death back in 1996.     
However, according to Celebrity Net Worth, Bokeem Woodbine, who has a brilliant career and a beautiful wife who is the mother of his child, enjoys a net worth of $ 3 million.
He was recently in Halo as one of the main cast and his upcoming project, The Inception, is in post-production.
Stay tuned to get more updates on Bokeem Woodbine.