Entertainment
Meet Bradley Beal Age 25 Model Girlfriend, Kamiah | Wife To Be? Find It Out
American professional basketball player, Bradley Beal shares a passionate romance with his girlfriend of years......The couple, who share a child together, enjoys a happy family blessed by the presence of their kid......Bradley, who earns a salary of ... from NBA, now enjoys a net worth of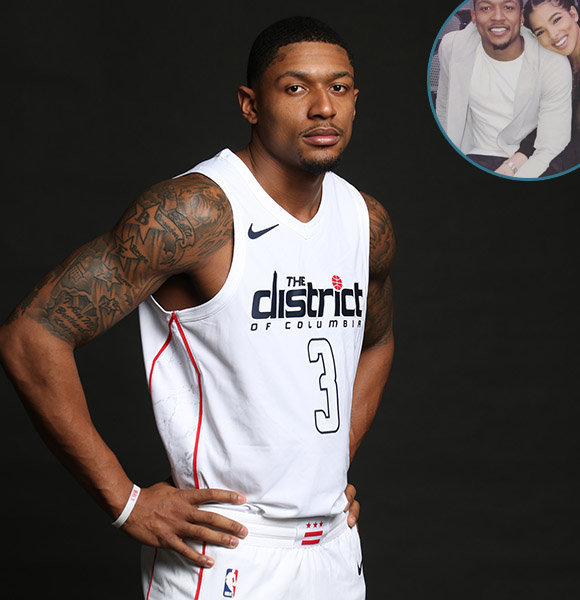 American professional basketball player, Bradley Beal has found his balance between a successful career and a healthy love life. While he excels in his job as a shooting guard for the Washington Wizards, his personal life is equally blessed.
Indeed, Bradley shares a passionate romance with his girlfriend as they have been together for years now. The couple not only boasts a prosperous relationship but is also proud parents to their first baby. 
Harsh as it may sound, the NBA player is one of the few to maintain a loving family while excelling in his career with contracts and stats.
Romance With Girlfriend And Mother Of His Child - Possible Wife?
Bradley Beal, who has been adding numbers to his stats, also shares happy memories of his relationship with girlfriend, Kamiah Adams, who is a VH1 reality television personality appearing in the series, Love & Hip Hop: Hollywood.
Interested In: NBA Star Steven Adams' Gigantic Family Shows Bond With Sister & 17 Siblings; Yes, 17!
Bradley - age 26 - and Kamiah have been together for three years now since they began their romance back in 2015. With the beginning of their affair, the pair has been relatively open about their relationship in comparison to other socialites.
Both of the two have been public about their romance as they often post pictures of their moments together on Instagram. It turns out the basketball star and his girlfriend do not miss out on any chance to appreciate each other's presence in their life. 
They send out love to their partners on different occasions like birthdays and Valentine's Day. Bradley sent out tons of birthday wishes to his girl on her special day while showering his love upon her.
Well, they sure are a perfect match for each other. As the pair's romance blossomed, Bradley and his possible wife were blessed with a new addition to their family. The partners recently welcomed their first baby together. 
The newborn arrived on 23rd July 2018 in good health. The news of the childbirth was announced by Kamiah the next day as she posted a picture of the newborn baby holding his father's finger. Through the caption in the photo, Kamiah revealed the name of her son, which is Bradley Emmanuel Beal II, while appreciating how glad she was to have him.
You may like: Kevin Love Injury Won't Affect Stats Or Contract! Reason Along With Personal Update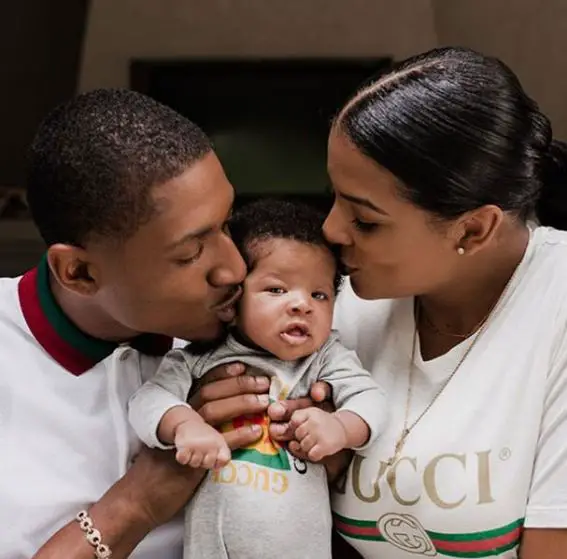 Bradley Beal with his girlfriend Kamiah and son (Photo: Kamiah's Instagram)
Since the delivery, both Bradley and Kamiah posted pictures with their baby boy while enjoying every second of their time they get to spend with their first child. Well, with the arrival of the baby, the pair now has a happy family of three.
Birth Of Second Child
While the pair were upbringing their one-year-old son, Bradley couldn't wait to extend the members in his family. In April 2019, his partner shared the news of her pregnancy through her Insta handle along with a picture of her baby bump.
The athlete, too, was in one the pictures taken on a yacht where he could be seen caressing Kamiah's baby bump. The pair's countenance could be seen gleaming with a big smile, and it was apparent that they couldn't wait to hold their second child into their arms.
Finally, on 29th August 2019, they welcomed their son Braylon Elias Beal into the world. Born at approximate 1:17 A.M, their baby weighed exactly 2.7 kilograms. Sharing the news of the birth, the athlete let on some details to his fans, quoting.
"Welcome Braylon Elias Beal to the world! God blessed @kamiahadams and I with another beautiful, healthy baby boy! Not to mention, Kam was a beast, laboring for 7 hrs and giving birth NATURALLY, no meds. STRONG WOMAN. Son, you have an awesome big brother and two cool parents! Happy to call you ours. Pops love you!"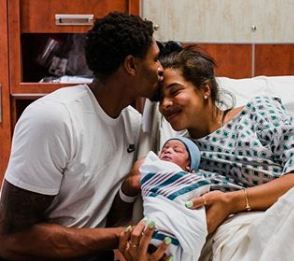 Bradley Beal and girlfriend Kamiah Adams after the birth of their newborn baby boy Braylon Elias Beal on 29th August 2019 (Photo: Bradley Beal's Instagram)
So for now, the player and his beautiful lover look upto a brighter future with two bundles of joys in their arms.
Adds Numbers To Stats, Contract Details
Bradley Beal, who was raised alongside his four brothers, had his mindset on basketball from an early age. He became successful in turning his passion into a career after he got noticed while playing for his high school. 
See Also: Is Dawn Staley Married? Relationships & Sexuality - Finally Discussed
He competed for the 2010 FIBA Under-17 World Championship, which he won while adding the MVP award onto his resume. After his high-school days, Bradley played college basketball for the University of Florida until Washington Wizards drafted him in the 2012 NBA draft.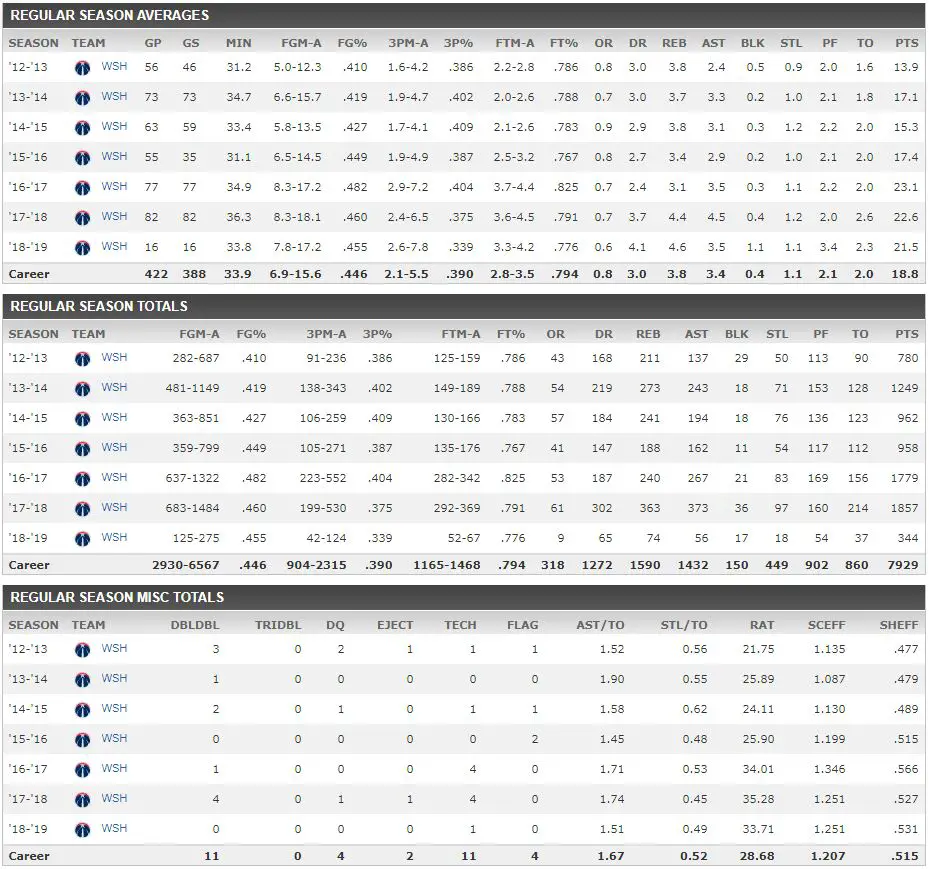 Bradley Beal's career stats (Photo: espn.com)
Currently, Bradley is bind in a five-year contract with the Washington Wizards, which guarantees him an annual average salary of $25,434,263. With his increasing numbers in the stats, Bradley is one of the highest-paid players in NBA with a net worth of $22 million.