Entertainment
Who Is Brandon Routh Wife And How Much Is His Net Worth?
Brandon Routh is an American actor best known for his portrayal of Superman in the 2006 movie...is married to his long-time girlfriend and wife Courtney...has a huge net worth of around $12 million...earns his wealth through acting in movies and TV series...also has a huge gay fan following due to his portrayal of gay characters...his height, age, and weight facts are given below...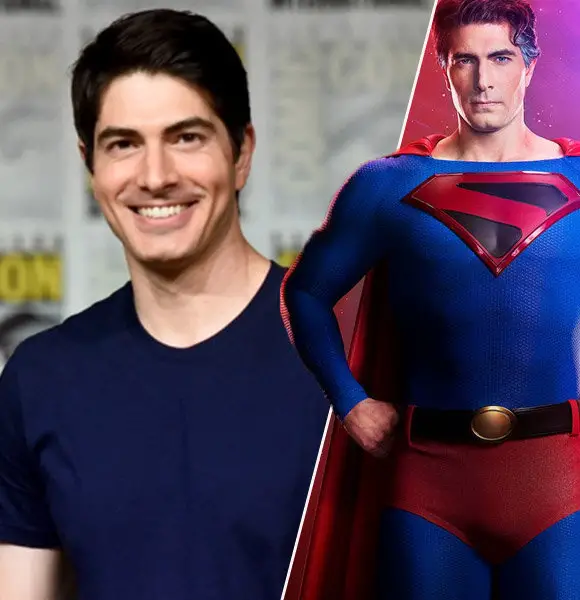 Superman is one of the most-loved fictional characters in the whole world. There have been many movies and TV series based on Superman's adventures and whatnot. And to portray such a character in front of a camera, and front of the whole world by extension is a big feat.
Among many actors who have portrayed Superman over the years in various movies and TV productions, Brandon Routh is one of the most known of the lot. Brandon played the role of Clark Kent in the 2006 movie Superman Returns.
Along with Superman, he has worked in various other cinematic productions based on DC Universe's characters. His other recognizable works include DC's Legends of Tomorrow (2016-2020), Arrow (2014-2020), The Flash (2015-2019), Batwoman (2019), and Supergirl (2019) - in all of which, he played the character of Ray Palmer/The Atom.
However, the talented actor is not only confined to comic book characters, as he has also done movies and TV shows of other genres. His resume includes projects such as Chuck (2010-2011), Chosen (2013-2014), Undressed(2000), etc.
Brandon Routh's Personal Life: Wife & Children
Now that we've got his career slightly covered, let's move on to talk about his love life. And it would be safe to say that Brandon has kept his private relationships as strong as he has kept his career.
And to answer the immediate question - Yes, Brandon has a wife. He is married to his long-time girlfriend Courtney Ford.
As for their relationship history, the couple goes way back, to 2003 to be exact. Brandon met Courtney at Lucky Strikes Lane Bar in Hollywood when he used to work there as a bartender. Courtney approached him one night when her brother's wedding rehearsal party was being held there. She kept asking him for drinks all night, and that's how their relationship started.
You Might Be Interested In:- Is Ava Max Gay? Married Status, Bio & Net Worth
And, the couple dated each other for three years before Brandon finally popped the question to Courtney. And, the pair got engaged on 23rd August 2006.
The relationship picked up some serious pace after their engagement, and Brandon made Courtney his wife just after one year of being engaged. They said their wedding vows on 24th November 2007 at the El Capitan Ranch in Santa Barbara.
Talking about his children, Bradon has a son, Leo James Routh, who was born on 10th August 2012.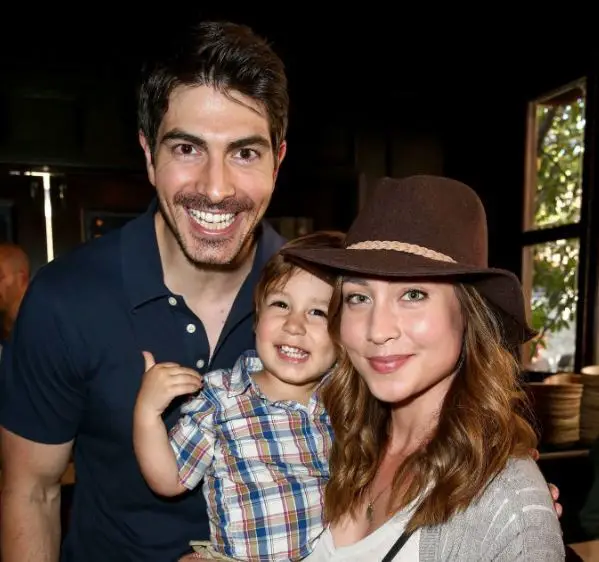 Brandon Routh with wife Courtney Ford and son Leo James Routh in August 2014 (Photo: Getty)
As of now, the couple is leading a happy life with their son. There have been no rumors about the couple splitting up, or about any unrest between the two.
Net Worth & Salary
It would probably be safe to say that Brandon earns most of his money through his acting jobs. But, how much wealth has he collected over his years in Hollywood?
Brandon has a net worth of around $12 million. Most of this money comes from his job as an actor.
The actor has 61 credits according to his IMDb page, with his debut role coming in 1999 in the TV series Odd Man Out. In addition to acting, he is also a model. Brandon has appeared for commercials of a Swedish clothing store JC Jeans & Clothes, and also for Observatoire du Pain.
Also Read About:- John-David Duggar Married Details, Engaged, Family
Having starred in so many high-value productions, it is certain that Brandon has received a lot of big paycheques. Not all of his salary figures are disclosed, but he reportedly earned $1 million for his portrayal of Clark Kent in the 2006 movie Superman Returns.
And the wealthy star also owns several expensive real estates. Brandon and Courtney bought a mansion in Beverly Hills, California for a huge sum of $1,213,000 in 2010.
Interesting Facts: Age, Height
Randon Routh was born on 9th October 1978 in Des Moines, Iowa, US. His parents are Catherine LaVonne, a teacher, and Ronald Wayne Routh, a carpenter.
His full name is Brandon James Routh.
The actor has English, Scottish, and German ancestry. He even studied Scottish literature.
He grew up with three siblings in a Methodist Christian family.
Brandon stands at 6 feet two-and-a-half inches (1.89 meters) and has a weight of around 96 kgs.
The actor also has a huge gay fanbase. This is the result of his hunky physique and portrayal of gay characters in various movies and TV shows such as Will & Grace and Partners.