Entertainment
Bridget Everett Talks Plus Size Beauty, Reveals Outlet Tour Dates For Early 2017
Known for her standup comedy, Bridget Everett has plenty of fans following her humor and talents. She also has been indulged in acting, writing and cabaret career which has made her a dynamic and versatile person that she is. But she is more known for her being a plus-size person and her unique and unusual get ups on stage which she calls "props" for her performances. But does the multitalented Everett get fazed by her body figure and unusual gimmicks. Let's find out.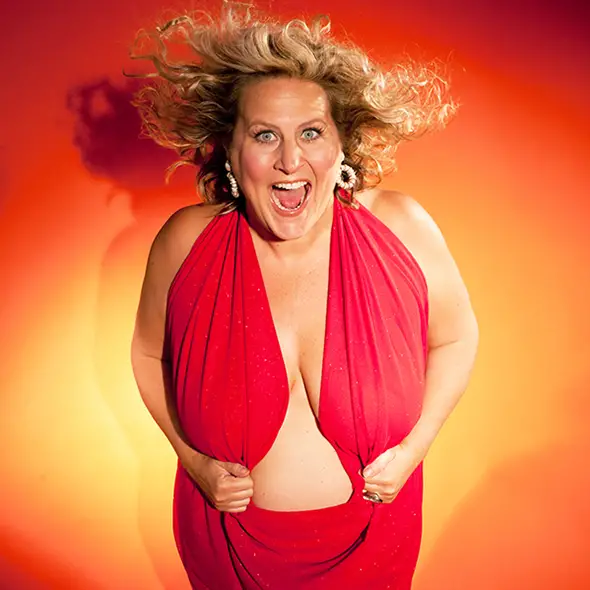 Known for her standup comedy, Bridget Everett has plenty of fans following her humor and talents. She is also equally active in acting, writing and cabaret career and this versatility is clearly visible in her works. 
But she is better known for her plus-size and her unique and unusual getups for her performances on stage which she calls "props". But does the multitalented Everett get fazed by her body figure and great gimmicks?
Her plus-size body has also attracted many men onto her life which she gushed publicly. She also welcomed the rumors about her married life which she has not affirmed yet.
Plus-size Beauty; 2017's Tour
Unlike some people, who see their extra-large size as a disadvantage, the Love You More star walks in her large-sized body with pride. During an interview, when the model was asked about her role in a movie about women of a certain size, she answered,
"I like that it's about all different kinds of women. I was also excited to be in a movie to do something other than one little scene in something. I hadn't done anything like it before. My character Barb's sadness, and her being stuck, and her drinking and all that — I related to a lot of it. I loved that Geremy embraced the kind of women that we are, and the whole scope of the size and limitations."
With an adult sense of humor, she has been open about what she feels about being a lady with a plus-size figure and her wardrobe.
See Also:- Openly Gay Matt Lucas Husband Death Left A Dent, Affecting Present Partner?
It clearly shows that she does not fluster her oversized body and that makes her the artist and champion she is. That's how things shall go; as people are to be known by their works, not by their body figure.
With a busy year coming ahead, Bridgett surely has a lot of tours to accomplish. As for the tour dates, she recently added a post on her Instagram, which provides her followers with the details of her tours which are right around the corner, along with one in late 2017.
BFF Circulates Lesbian Rumors; College Boyfriend, Best Valentine's Ever
When people spot her with women more than men, they wonder if she is a real-life lesbian. But it's just a hoax, and she laughed the rumors off stating that she's straight and not a lesbian.
Her friendship with comedian Amy Schumer is not hidden from the media. In fact, she regards Amy as her BFF (Best Friend Forever). And she admitted that she has met her BFF new husband Chris Fischer.
Regarding her married life, some sources claim her to be involved in a marital relationship with a husband sometime in the past, but Bridgett has not yet revealed if that is the truth or just a hoax.
Dive In:- Eddie Izzard Despite Partner History, A Heavily Rumored Gay; Here's Why
While her romantic life has always been on a shed, she had disclosed about her high school love life. Back in December 2010, Bridget tweeted about her college boyfriend and after 20 years, she saw her ex-boyfriend but says, she did not recognize him.
After her low-key dating life with college boyfriend unveiled, back in 2011, she further revealed that she had the best valentine ever. She took to Twitter in February 2011 writing, she has had the best valentine ever.
Don't Miss:- Openly Gay Stephen Fry Half Age Husband; Massive Gap Helps Or Strains?
But she has not mentioned her boyfriend's name or the person she celebrated the valentine's day with. Moreover, she has not revealed anything about her dating life or her married life.
Born on the 21st April 1972, Bridget Everett has been in her field of work for more than a decade now. She has also indulged herself in the acting career, which adds as a plus point in her fame.
She might earn the average salary of the comedian i.e., $ 20,000. Although Bridgett has not revealed her net worth publically, it can be estimated to be dwelling in millions.