Entertainment
Businesswoman Adrienne Maloof: After Acrimonious Divorce Battle With Husband, Facing Unstable Dating Life
Divorce has become something common these days as it happens when couples stop finding each other compatible. We saw how Angelica Bridges had an abusive married life which she left for good and now we have Adrienne Maloof who fought hard in her bitter divorce battle, and after an unstable marriage, her dating life frequently buzzes on and off.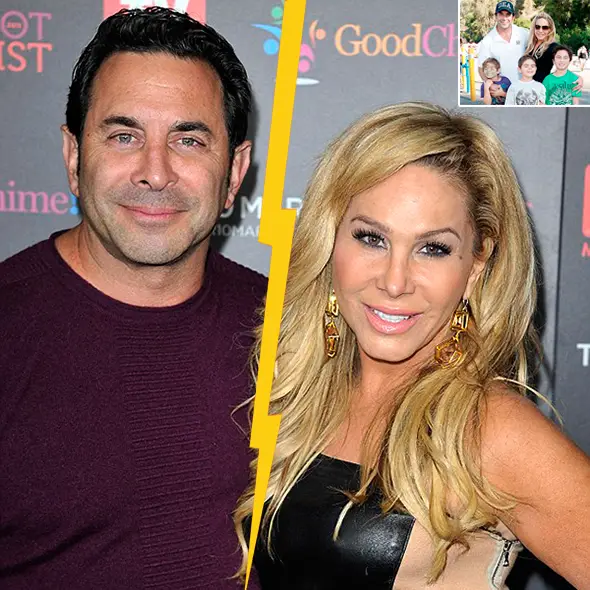 Divorce has become something familiar these days as it happens when couples stop finding each other compatible. Well, Angelica Bridges had an abusive married life which she left for good.
In the case, Adrienne Maloof who fought hard in her bitter divorce battle, and after an unstable marriage, her dating life frequently buzzed on and off.
Adrienne Maloof was married to plastic surgeon Paul Nassif in 2002, at Beverly Hills hotel, in a lavish wedding ceremony in the presence of 500 guests. The couple resided in Beverly Hills followed by moving to a gated community.
As a couple, they share a total of three children; son Gavin, 16, and twin sons Colin and Christian, both aged 13-year-old. However, Brandi Glanville, a co-star from RHOBH, revealed the secret of using a surrogate for the birth of Adrienne's twins.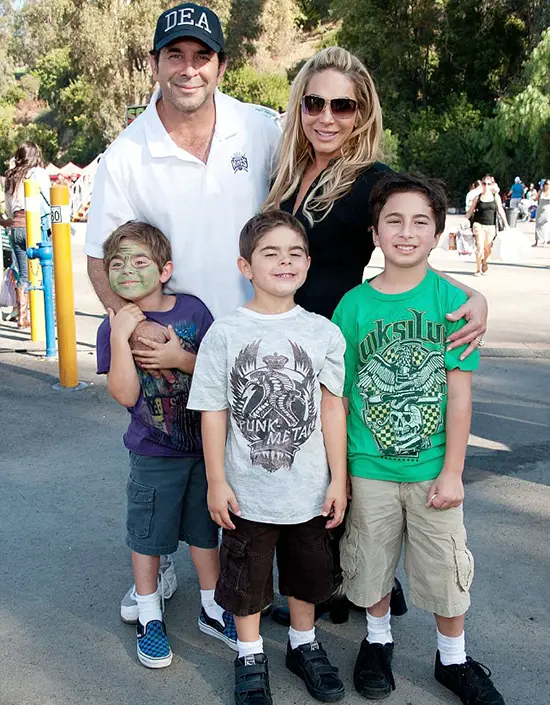 Adrienne Maloof with husband and their kids in 2010 (Photo: gettyimages.com)
Adrienne broke her friendship with Brandi as the secret was yet to be disclosed to her children and was furious.
Divorce Scoop
While everybody thought the couples were happy together, disputes were forming on the inside, and it all came out after her husband Paul filed for a legal separation after spending a decade together on 30 July 2012.
Adrienne was hoping to reconcile with her husband, but the hope was brutally crushed after Paul filed for divorce on 28 August citing irreconcilable differences.
After the divorce had been filed, Paul demanded joint custody for their kids, whereas Adrienne appealed for primary custody and soon the reason for the divorce started to come out, one after another.
Children Custody Battle :- Jon Gosselin & Girlfriend Getting Married Soon Amid Children Custody Battle
Both of them accused each other of being physically and verbally abusive to each other and a contagious role model for their kids. According to Paul, Adrienne used to abuse him, undermining his authority verbally.
Likewise, according to Adrienne, Paul used to carry a gun in his briefcase, which remained unlocked most of the time, scaring the kids. Later, it was proved that Paul had the weapon for protection of his children and handed the gun to the Beverly Hills Police Department.
The divorce got finalized on 8 November 2012, which, according to their representative, was settled in real terms.
Dating After Divorce
The E!'s Botched star Paul Nassif was reported to be dating a sales executive Chantell de Jong in 2014 with whom he shared a happy relationship. In an exclusive talk with Radar Online, he said,
"She's a wonderful lady. She has kids, and I have kids. She's just a wonderful person."
On the other hand, Adrienne managed to date two young men by 2015. First, she dated Sean Stewart, son of famous singer and songwriter Rod Stewart with whom she split with in March 2013.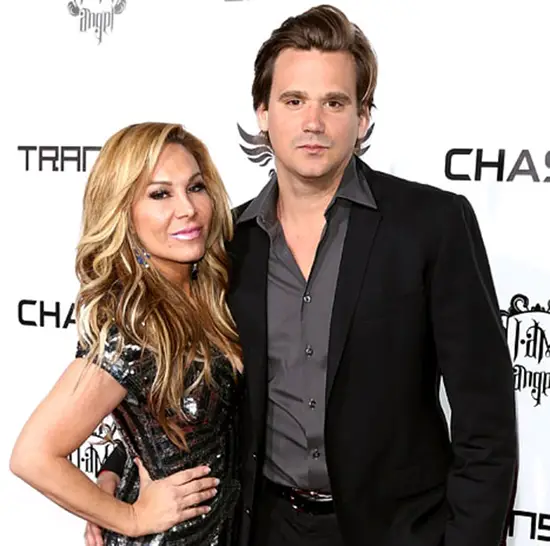 Adrienne Maloof with Sean Stewart in 2012 (Photo: wennermedia.com)
After that, she began dating Jacob Busch, who is an heir to Anheuser-Busch. The couple came out together at the Star magazine's "Scene Stealer" event in Hollywood. However, her relationship with Jacob ended in 2014.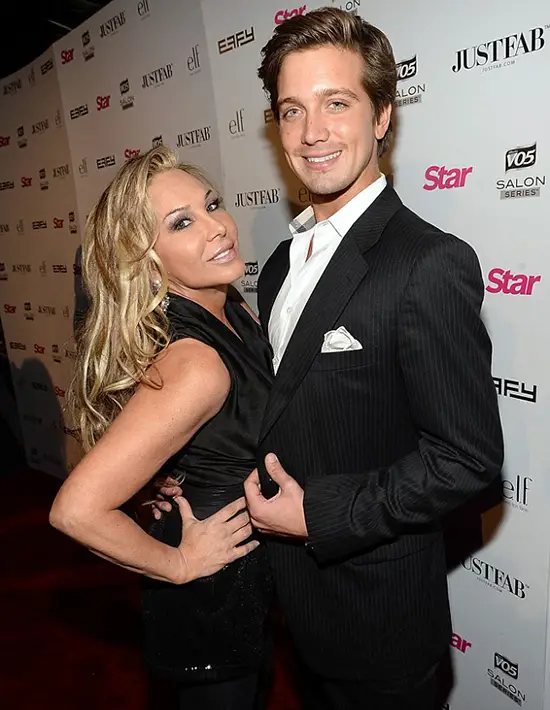 Adrienne Maloof with ex-boyfriend Jacob Busch at the Star Scene Stealer event in 2013 (Photo: dailymail.co.uk)
However, the romance between the two sparked again in 2017. That year, the two were together attending the red carpet at the Annual Brent Shapiro Foundation For Alcohol And Drug Prevention event. In her own words, she confirmed about their patch up.
Interestingly, the reality star even disclosed the place where they had first laid their eyes upon each other. Turned out that the two had first met each other at the same event. When asked if they had the intention to step up the relationship by tying the knot, she replied
"You just never know in life, so we'll see."
Prior to this event, the two had already created a buzz by appearing together at the American Humane's Hero Dog Awards at the Beverly Hilton Hotel, the same year. As a result, there were already rumors surfacing that she had gotten back together with her former partner.
But in 2018, she disclosed that about remaining on friendly terms with her partner to focus on some other things,
"We were together on Valentine's Day. We're very, very, very, good friends. We'll see what happens. Right now, I just kind of need to focus on some other things going on in my life, but yeah, good guy."
Her statement did sound a bit vague because she celebrated Valentine's Day with him. Although for now, it remains unknown if the two are still dating, they are definitely in good terms as she wished Jacob birthday on 3rd May 2019.
Adrienne Maloof: Professional Life And Net Worth
Adrienne Maloof is a businesswoman and a philanthropist who is majorly known for her creativity and business acuity, but her wings are bound spread even further as she is an avid jewelry designer, Gay rights activist, and an animal lover.
She is the co-owner to Maloof Companies from where she has earned a $50 million which further adds $200 thousand per season in Real Housewives of Beverly Hills.
Cast Of Real Housewives Of Beverly Hills :- Teddi Jo Mellencamp Bio, Husband, Children
However, her other business holdings also contribute in her net worth such as her 2% stake at the Palms Casino Resort in Las Vegas, Maloof Money Cup skateboarding event (annual), Maloof Production and Maloof Music.
In addition to all of it, she and her ex-husband also put an 'on sale' board on their family house in Los Angeles for $26 million which they sold for $12.708 million in 2004.