YouTube star Juanpa Zurita has been entertaining viewers with his funny videos for years. The internet personality is active on various social media sites and is known for his tricky & clever content.
But, his activeness is more in his dating life than his presence on the internet. Having been in a relationship for more than a year, Juanpa and his girlfriend are one heck of a couple.
Further, he also had an ex-girlfriend, but the duo couldn't survive for long and are now good friends.
Dating Model Girlfriend
Juanpa has been in a relationship with the Wilhelmina model, Carmella Rose, since 2018. The couple first met in New York, developed a close friendship and started dating soon. 
Juanpa and his girlfriend love spending time together; they even visited New York in February 2019 to spend their first Valentine's Day as a couple. 
Single On Valentine's Day:- Ricky Garcia Spent Valentines Without a Girlfriend! Desolated by Past Affair?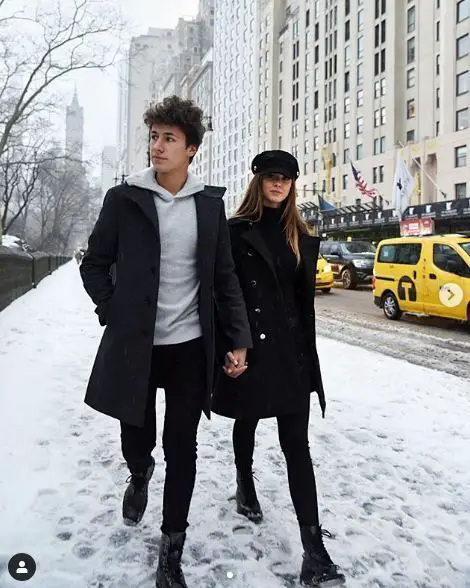 Juanpa Zurita and girlfriend Carmella Rose on Valentine's Day 2019 in New York (Photo: Juanpa Zurita's Instagram)
Juanpa and Carmella are yet to get engaged and are reportedly taking a casual approach to their relationship.
Ex-Girlfriend Is Now Bestie
At the start of his career, Juanpa was often a subject of gay rumors as he didn't have a girlfriend to boast in social media. 
However, the trend ended when the Vine star started dating singer-actress, Lele Pons. Apparently, the duo were friends for years before commencing their romance. 
Dating Revealed:- Erin Foster Boyfriend, Dating, Siblings
The couple became a fan favorite when they kissed on stage at the MTV Millenial Awards in June 2017.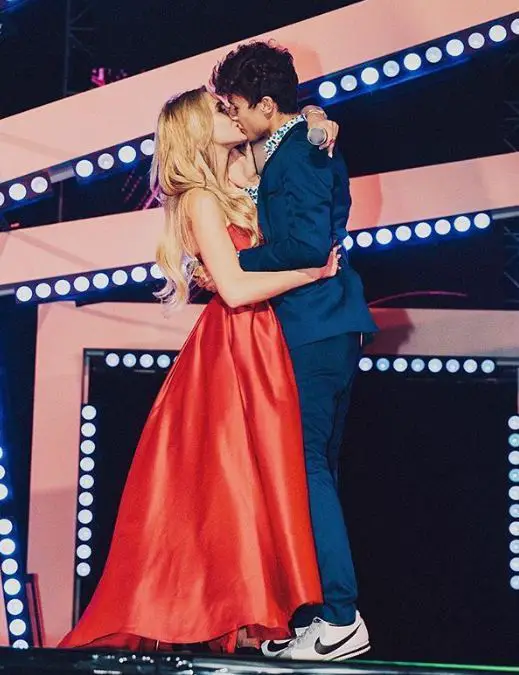 Juanpa Zurita and Lele Pons share a passionate kiss at the MTV Millennial Awards in June 2017 (Photo: Lele Pons' Instagram)
At the same event, Juanpa also proposed his then-girlfriend getting down on one knee, which led many to believe that the duo had engaged. 
However, the engagement story was falsified when the couple broke up. It's hard to know when the former couple split as Juanpa and Lele remain good friends to this day and even refer to each other as besties.
Parents & Net Worth Details
Born in Mexico as the son of Fernando Martínez Zurita and Teresa Arellano, Juanpa spent most of his childhood in Mexico City. He was raised by his parents along with his siblings: brother Andres Zurita and sister Paola Zurita.
Juanpa - who stands at the height of five feet eight inches - started his career as an internet personality posting a video on Vine titled "That dog killed Chuck Norris and was after me" on 11 June 2013. 
More Internet Personality:- Gabbie Hanna Stole A Boyfriend! That's Right - Age, Sister, Net Worth & Facts
His charming looks and hilarious personality soon caught up with the viewers, and he became an overnight sensation. Today, he is active on YouTube, Vine, and other social media sites with his fan base expanding to several million.
Further, he has been pursuing a career in acting and has appeared in shows like Luis Miguel and Amigos. From his career on the internet and as an actor, Juanpa has accumulated a net worth of $1.5 million.