Entertainment
Carl Crawford Net Worth: Here Is How Much Baseball Player Made
Carl Crawford is an American former baseball player known for playing for Tampa Bay Rays and Los Angeles Dodgers...has a net worth of around $20.9 million according to Forbes...has five kids with various women...lost the legal battle with an ex-girlfriend for the custody of their two kids...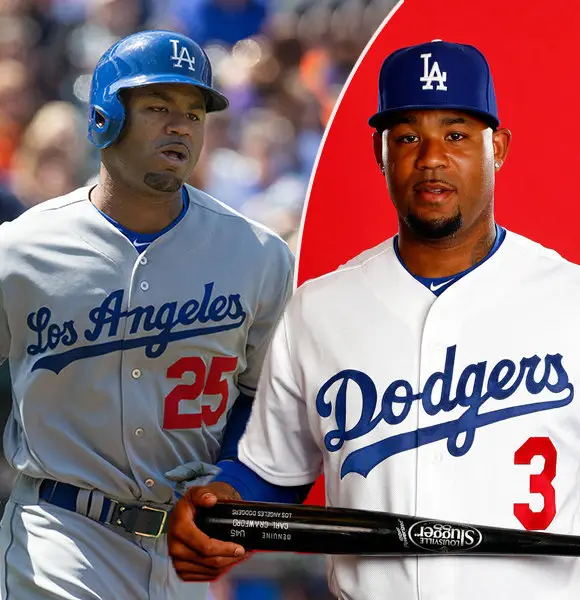 Carl Crawford started his professional baseball career with the Tampa Bay Devil Rays, now known as Tampa Bay Rays. He was drafted into the MLB as the 52nd overall pick during the 2nd round of the 1999 Major League Baseball draft by the Rays.
However, it took him two more years to make his professional debut. He played his first match in the MLB at the age of 20 on the 20th of July 2002 against the Toronto Blue Jays.
After playing for the Rays from 2002 to 2010, Carl left the Rays and signed a seven-year contract with the Boston Red Sox on the 8th of December 2010.
However, he did not complete his full contract period with the Red Sox. On the 25th of August 2012, Carl was traded to the Los Angeles Dodgers. He played for them from 2013 to 2016, when he decided to retire from the game.
Carl's Net Worth
Following an illustrious career as a professional baseball player, Carl has amassed an estimated net worth of $20.9 million according to Forbes.
Earnings: Career Contracts, Salary & Endorsements
Carl signed his first professional contract with the Tampa Bay Devil Rays on the 1st of March 2003. It was a one-year/$300K deal.
Approximately after one year of signing his one-year deal, he signed another one-year contract extension with the Rays. However, this time, his earnings were increased to $320K.
Again, after a year, he agreed on another deal with the Rays. This was a four-year/$15.25 million contract which kept him with the club until 2010.
Another Baseball Player:- Stephen Strasburg Contract Update & Recent Stats | What's His Salary?
After the completion of his contract period with the Rays, he joined the Boston Red Sox. He agreed on a seven-year deal with them that was worth $142 million.
This contract would be the last professional contract that he ever signed. However, he was traded to the Los Angeles Dodgers under this same contract. He ended his seven-year contract earning a base salary of $20,750,000 in 2016 and $21,000,000 in 2017. He also received a signing bonus of $857,142 on each of those two years.
All in all, Carl earned $179,105,000 during his 15 seasons in the MLB.
Other than his salaries, he also earned $300K with his endorsements and sponsors deals with brands such as Nike and Rawlings according to Forbes.
Carl Crawford's Personal Life: Ex-Partners
Carl was in a relationship with actress Evelyn Lozada. They were involved from sometime around late 2012. In late November of 2012, she revealed Carl as her boyfriend for the first time.
Then, in Christmas 2013, the former couple got engaged as Carl proposed to her with a 14.5-carat diamond ring.
More On Their Relationship And Engagement:- Evelyn Lozada All Set To Tie The Knot With Fiance; Waves Off Previous Married Life And Intemperate Husband
However, the former couple's engagement never turned into a marriage as they broke off ties with one another in August 2017. Carl called off the engagement after realizing that he would lose half his wealth from a divorce.
Other than Evelyn, Carl has dated Amy Freeman, Instagram star Gabby Jolie, and singer Megan Monae.
Kids
The former baseball player is a father to five kids. His kids are Justin Crawford (born in 2005), Carl Leo Crawford (born on the 22nd of March 2014), Celine Crawford (born on the 7th of November 2018), Ari Crawford (born in 2014), and Carson D. Crawford (born in 2019).
As for the kids' mothers, Ari and Justin are Amy Freeman's children, Celine was born to Gabby Jolie, Carl Leo was born to Evelyn Lozada, and Carson was born to Megan Monae.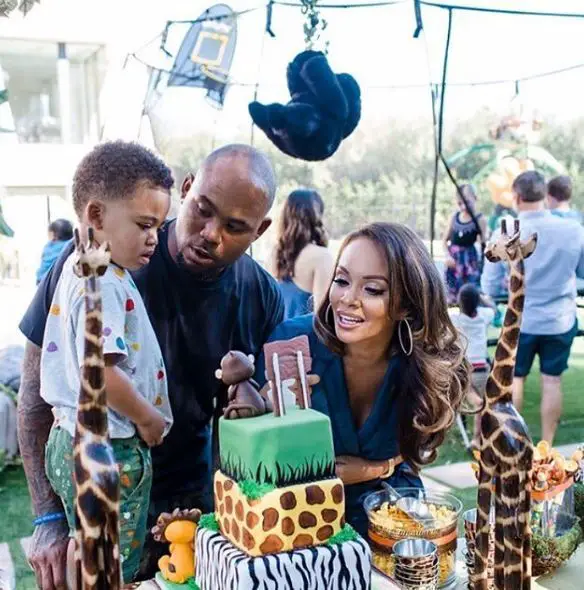 Carl Crawford with ex-fiancee Evelyn Lozada and son Carl Leo Crawford (Photo: Carl Leo's Instagram)
Carl lost the legal custody battle against his ex-girlfriend, Amy, for the two children that they share. Ari and Justin now live with their mother, and she also demanded $15K per month as child support.
Facts About Carl Crawford: Age, Height
Carl was born on the 5th of August 1981 in Houston, Texas, the United States.
He stands at the height of 6 feet 2 inches (1.88 meters).
His full name is Carl Demonte Crawford.
He is nicknamed "The Perfect Storm."