Entertainment
Who Is Chandra Davis' Baby Daddy? Is She Dating Someone Now? More On Weight Loss Journey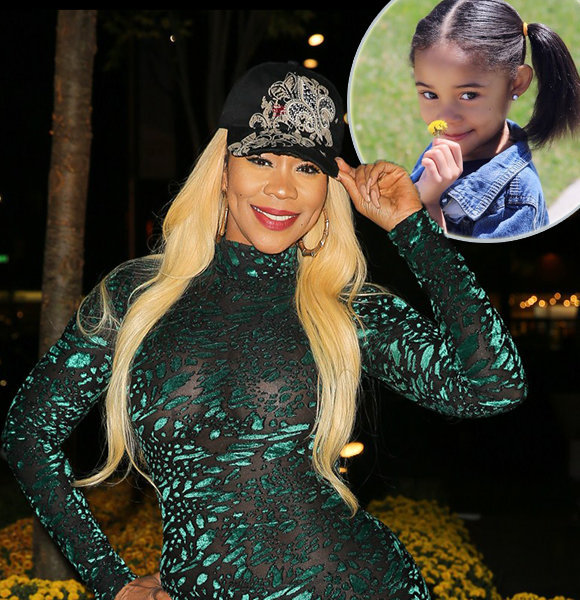 Love is very hard to find. Model and singer Chandra Davis, aka Deelishis, tried her best to establish a successful love life, but all her attempts went in vain. 
Despite multiple failed relationships, she has not given up her hope for love. As it seems, Chandra has finally found what she had been looking for all along.
Let's look at the latest affair of the beautiful ebony and her past love life and find out who Chandra's baby daddy is.
Chandra Davis's Baby Daddy
Chandra's first romance blossomed with a mysterious boyfriend whom she dated for nearly six years from 1993. She also had a daughter named Jasmine Davis from the relationship in 1999. However, the actress has not disclosed her baby daddy's name or any further details.
Additionally, there are speculations that a man named Jim Coleman is the father of her daughter. It is said that her baby daddy is not a celebrity but a rich guy. But none of the reliable websites have reported this information, and it is unclear whether the data is accurate. Thus, it is safe to say that Deelishis's baby daddy is still unknown. 
You May Find Interesting:- Molly Brazy's Bio: From Real Name To Dating Mysterious Boyfriend
After being together for more than six years with her baby daddy, she broke up with him and remained single for a long time. It is still unknown why she broke up with her baby daddy. But it is assumed that they have been co-parenting their daughter.
She remained single until she met her husband and future baby daddy, Orlando Gordon. The couple got married in 2009 and are parents to daughter Lexington Brielle.
But their relationship worsened after the FBI arrested Orlando for being linked to a cocaine drug ring. Moreover, Chandra's then-husband reportedly cheated on her, after which the couple separated and divorced on 6 August 2012.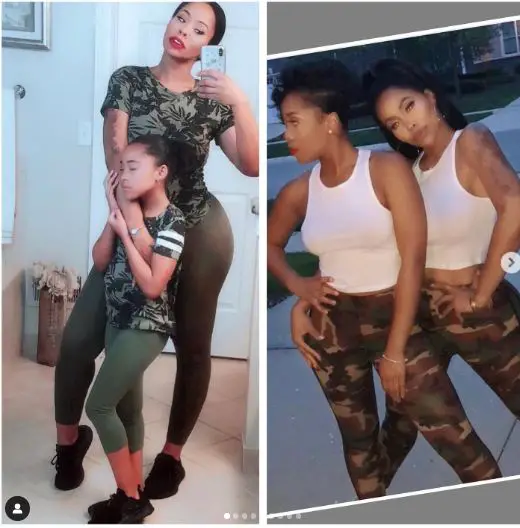 Chandra Davis shares pictures of her daughter on National Daughter Day. (Photo: Instagram)
Chandra hasn't been married after her traumatic experience in marriage, but she's been a fantastic mother to her two daughters. However, talking about her dating life, she has been linked with many well-known personalities in the entertainment sector.
Deelishis's Dating History
From a drug dealer husband to a famous rapper boyfriend, there could be few types of men whom Chandra has not dated. 
But things didn't get any better for Chandra as she was linked to a controversy in 2014 after attending a prom event with a 17-year-old fan, Mello Maejor.
Although it was revealed to be a request from Mello, there were widespread speculations that the two were indeed dating. However, Chandra came forward to reject all the claims that Mello was her boyfriend.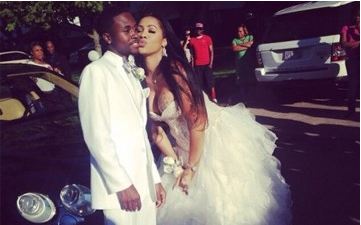 Chandra Davis pictured with her teenage boyfriend Mello (Photo: Chandra Davis' Instagram)
Likewise, in 2015, Chandra was rumored to be dating rapper Wiz Khalifa after she revealed him to be excellent in bed. However, it was not clear whether it was a fling of the moment or a committed relationship. 
More From LiveRamp Up:- Daren Kagasoff Will Get Married To A Perfect Girlfriend! Meet His Ideal Girl
Not just that, Chandra was also rumored to be in an affair with MMG rapper Rick Ross in 2016 after she shared a video on her Instagram where the two were traveling together in a car. But, neither Chandra nor Rick came forward to verify their relationship.
Similarly, Chandra and her Flavor of Love co-actor Flavor Flav, with who she shared outstanding chemistry onscreen, were supposed to be a couple. However, after her exit from the show, she came forward to talk about the alleged relationship and disproved that she dated Flavor in the first place.
In an interview with BuddyTV, Chandra said,
"Honestly William Drayden and I were never really a couple, for the day I won, inevitably was the day I loss. Fearing that the show was all a stage to entertain, I often ask Flav, 'Is this real or are you just having fun' He was always calm and with a sincere and straight face replied, 'Yes this is real, and I do wanna have you in my life'. But love is not what Flav wanted, at least not when it came time to renew his reality show contract. He had a choice, sign up for a new season or stick it out with Dee. But he didn't think twice. After I won the show and the reunion was taped, Flav distanced himself from me. 
Chandra has been cheated on and heartbroken several times, but it seems like the dusk is finally over, and a new dawn is beginning for Chandra, as she has recently developed a loving relationship with actor Laz Alonzo.
Although Chandra didn't reveal the news accurately, she posted a picture of her home filled with roses on her Instagram and thanked her boyfriend, to which Laz replied, "You're welcome."
Chandra's social media shows she is doing well in her personal life. She also made headlines about her substantial weight loss.
Deelishis's Weight Loss Story
Chandra shocked the world with her amazing weight loss. She made headlines due to her substantial weight loss of 30 pounds, while some also accused the singer of undergoing a nose job.
Don't Miss:- 'Insecure' Actress Natasha Rothwell Bio: Age, Weight Loss, Husband Talks & Facts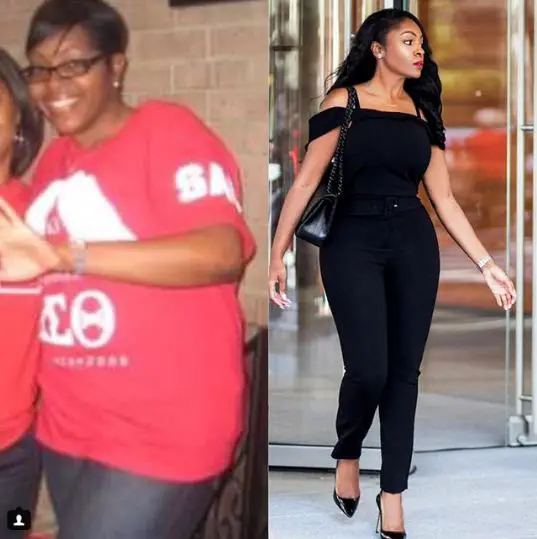 Chandra Davis before and after the weight loss on 7 September 2018 (Photo: Chandra Davis' Instagram)
While many suspected that her transformation came from her latest music video titled "F*ck Around and Fall in Love," Chandra mentioned that she adopted a healthier lifestyle after realizing she had made an unusual weight gain.
Similarly, Chandra also turned down the rumors about her nose job and explained that she performs an extensive makeup technique to slim down her nose.
As of now, the Detroit, Michigan, native is enjoying her fitter/healthier self with her daughters. However, her eldest daughter Jazzy (Jasmine Davis), has already started competing with her mom.
Stay tuned to get more updates on Chandra Davis.