Colton Haynes is a popular face in Hollywood...With his roles in TV shows namely Teen Wolf and Arrow, Colton...Shockingly in May 2016, the actor came out as gay during an interview with Entertainment Weekly. It was a...Post the major moment, he swiftly started dating celebrity florist, Jeff Leatham publicly in February 2017. Just a...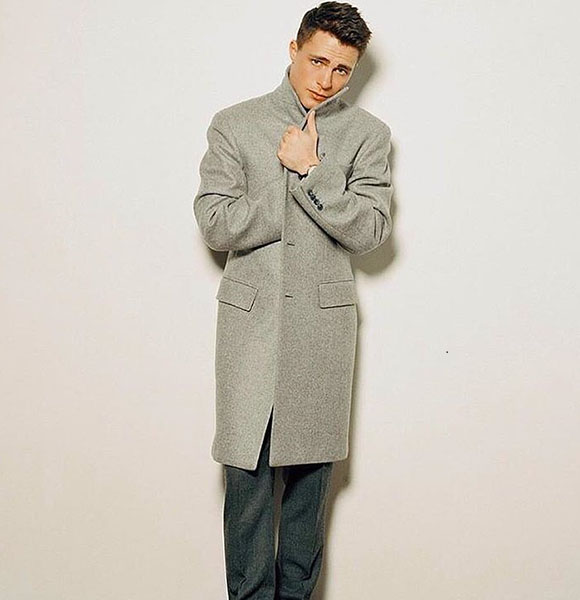 Colton Haynes is a famous face in Hollywood. 
With his roles in TV shows, namely Teen Wolf and Arrow, Colton managed to make a name for himself. Before his acting career, he used to work as a model for brands like Ralph Lauren and Abercrombie & Fitch. 
Wedding, Divorce, Dating Life
Colton has seen a lot of ups and downs in his life. As his popularity increased in Hollywood, the actor was linked to a famous actress, namely Gage Golightly, and Electra Avellan. 
In 2011, Colton dated his Teen Wolf co-star Holland Roden, but the actor broke up with his girlfriend a year later. 
Shockingly, in May 2016, Colton came out as gay during an interview. It was a significant moment for Colton as he knew of his gay sexuality since he was a first-grader. But, he kept his identity hidden due to industry norms. 
According to Colton, people told him to keep his sexuality a secret to further his career in Hollywood.
Post the significant moment; he swiftly started dating celebrity florist Jeff Leatham publicly in February 2017. Just a month into their relationship, Colton and his boyfriend decided to take their relationship to another level. 
Explore:- New Couple Alert! Openly Gay Celebrity Florist Jeff Leatham Confirms His Dating with Boyfriend Colton Haynes
On 11 March 2017, the pair got engaged to be married. Following the engagement, Colton and his fiance tied the knot in a beautiful wedding ceremony on 27 October 2017.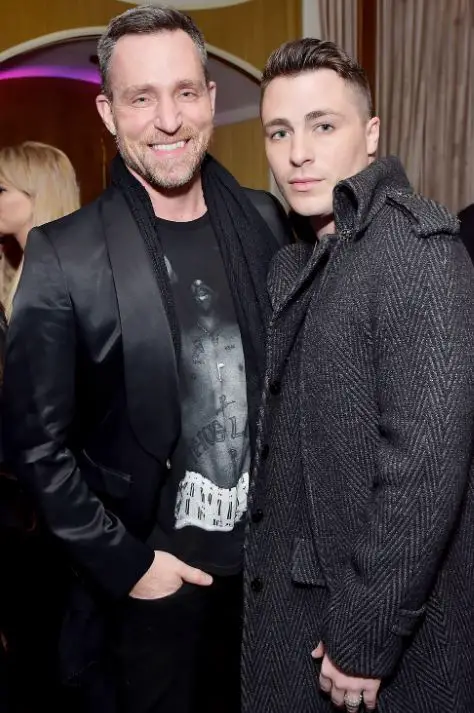 Colton Haynes with husband Jeff Leatham (Photo: people.com)
The wedding was a significant affair graced by celebrities like Sofia Vergara, Joe Manganiello, and Jesse Tyler Ferguson, with a total of 120 guests. And, the ceremony was officiated by Keeping Up The Kardashians star, Kris Jenner. 
Sadly, the wedding held with such aplomb didn't last. Just six months after the big day, the married pair separated and filed for divorce two months later. 
Surprisingly, post the heartbreak, Colton, and his ex-husband decided to give their union another chance. The once estranged couple reunited on the occasion of their first marriage anniversary. 
Read More About Their Reconciliation:- Jeff Leatham Wiki: Rekindled Romance, Mid-Age Wedding Bond Still Strong?
Sadly, their attempt at reconciliation didn't work, and the pair officially got divorced on 24 September 2019. 
Interestingly, Colton was also linked to actress Ally Maki during his on-off marriage with Jeff. They might be friends who hang out together, but Ally will never be his wife. After all, Colton officially came out as gay in 2016. 
Family Details 
Colton comes from a single-parent household. His loving mother, Dana, singlehandedly brought up the actor and his brother in the absence of their father. 
The Arrow star's father was estranged with Colton and reportedly got married a total of seven times. Later, he died by committing suicide. Sadly, the actor had to deal with additional issues during his father's death as he was told that his father died due to his gay sexuality. 
After losing his estranged father as a teenager, Colton lost him another parent, his loving mother, to liver damage in 2018. 
Net Worth, Measurements 
Despite the turmoils in his personal life, Colton has managed to build a successful career in Hollywood. He boasts a total of $4 million in net worth from his acting career. Also, the actor has a self-titled YouTube channel, which fetches him an average salary between $35 - $552 per year. 
Courtesy of sucessful outing with acting and social media, Colton has managed to build a fan base with his fantastic hairstyle. Along with a head full of hair, he boasts an envious body. He stands at the height of 5 feet 9 inches (1.75 m) and a complementing weight of 69 kgs.