Starting one's career in Hollywood as a 15-year-old can be tough. No wonder, many actors fail to make that smooth transition to an adult actor. But, Conor Leslie has managed it beautifully. 
From starring in TV movie M.O.N.Y. and TV show The Unusuals as a teenager, she became used to the showbiz life and chose to pursue the same career as an adult. 
Now, she is an emerging actress with the portrayal of Donna Troy / Wonder Girl in the 2019 TV show, Titans. Connor is set to reprise the role in the series' season two. 
Is Conor Leslie Dating? Boyfriend Info 
Conor is a master secret-keeper in her dating life. Despite being in the spotlight from an early age, surprisingly, she has managed to keep information regarding her dating life to herself. 
However, in 2019, she got linked to her Titans co-star Ryan Potter - who portrays the role of Beast Boy. Fans across Twitter and Instagram went wild, shipping the two co-stars together.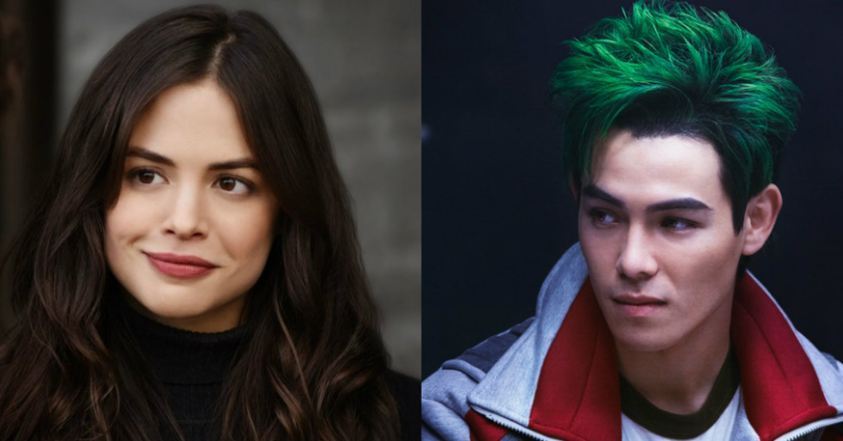 Conor Leslie and rumored boyfriend, Ryan Potter (Photo: heroichollywood.com)
But, Conor and her alleged boyfriend are yet to comment on the nature of their relationship. Maybe, they will open about their romance during the press tour of season two of Titans. Only time will tell. 
Family Details 
Unlike her dating life, Conor is pretty open about her family life. She always makes sure to thank her mother, R.A. Leslie, who single-handedly raised Conor and her two brothers. 
Explore:- Jimmy Bennett Girlfriend, Gay, Family
In her social media posts, the actress mentions her desire to become a nurturing parent like her mother one day. 
Apart from being a great parent, Conor's mum is a writer-poet and coach all combined in one. She surely is an independent and inspiring figure for many. 
Taking more about her siblings, the actress' brother Dylan P. Leslie is a photographer and likes to call himself a visual storyteller. He has a self-titled page where he shares his photography. 
However, Conor's other brother likes to keep a low-profile and has his Instagram handle, jiddles4, in private. 
Movies, Net Worth
Although Conor gained fame as a TV actress, she has also worked in several movies. Her filmography includes films, namely Beware the Gonzo, Chained, and Parts Per Billion. Further, she was also part of the film; Shrimp, Campus Code, and the short film, Down. 
And, her prominent TV shows include The Man in the High Castle, Shots Fired, The Blacklist and Other Space. 
For You:- Mateo Arias Dating, Parents, Net Worth
With her longevity in Hollywood, Connor undoubtedly boasts a decent net worth. After all, she earns an average of $50,529 per year.
Along with a killer resume and reputed net worth, the actress of age 28 is blessed with a fabulous body. She boasts a height of 5 feet 9 inches (1.75 m) and possesses body measurements of 33-25-33 inches.