Entertainment
Is Cristin Milioti Secretly Married And Has Children? Where Is She Now After Taking Leave From HIMYM?
American actress Cristian Miloti leads a life of a recluse, straying away from the drama and glitz of social media platforms. However, this hasn't stopped her fans from creating fan accounts dedicated to her life.
She is best known for her role as that of Tracy McConnel in television series, how I met your mother. The show ended in 2014.
A versatile singer, as well as an actress, is also the winner of Grammy award but how well do you know about the personal life of Milioti? We'll follow it up!
Husband That Wasn't: Jesse Hooker
Cristin's dating history is as elusive as her social media presence.
Discover:- Jon Rahm's Wife To Be? Meet Smoking Hot Girlfriend Of Pro Golfer
She started dating Jesse Hooker back in 2008. Although both of them have had been subject to engagement rumors, which Cristin told the New York Times in September of 2013 and was completely untrue.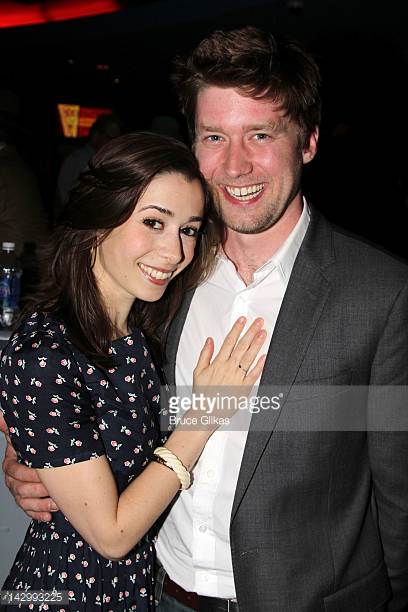 Cristin Milioti and Jesse Hooker posing together at 27th Annual Lortel Award Nominations Reception in 2012 (Photo: Getty Images)
In any case, engaged, married, dating, Milioti, and her boyfriend have been together for some time, six years. Her boyfriend back then is a furniture maker.
Jesse is a very talented reclaimed furniture designer based out of Brooklyn. He owns as well as designs for the company Hooker & Co., and its website states that:
"It revitalizes lovally reclaimed materials in its handcrafted furniture. Each piece, designed and built in Brooklyn, is a celebration of the borough's rich industrial heritage."
Before turning to furniture designing, Jesse Hooker was an actor. He has also done some small parts in soap operas and a role in Law and Order, along with his stage work. Milioti said of Jesse:
"He makes beautiful stuff. Tables, seating, and all from reclaimed material."
Back then, the couple's home was located in Bushwick, Brooklyn and apartment were filled with his designs. In real life, Cristin Milioti and Jesse Hooker met in 2008 and started dating a few years later.
Read Also:- Is Michael K. Williams Dating Sanaa Lathan? Know About The Wire's Gay Character's Girlfriend
Currently, she is single and is not involved in any relationship. She is not married and doesn't have a husband nor children. That said, in May of 2018, she was romantically linked with actor Alden Ehrenreich.
On-Screen Husband & Children
Milioti is also known for playing Tracy McConnell, the role of titular mother, on the hit sitcom, How I Met Your Mother from 2013 till 2014, as well as the role of Teresa Petrillo Belfort in 'The Wolf of Wall Street' movie.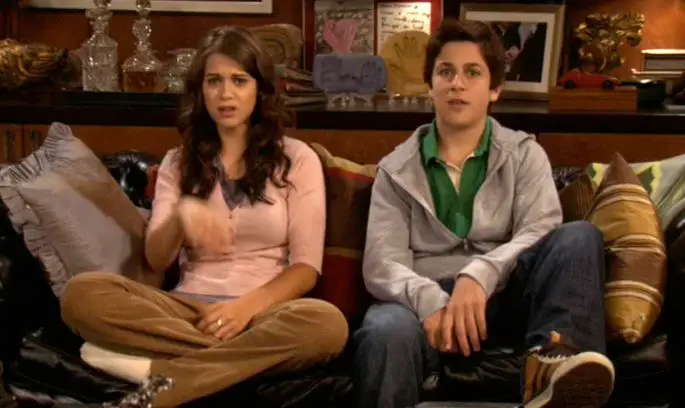 Cristin's on-screen children (Photo:- TV.com)
Her portrayal of a long-dead mother - who only lives in her husband's(Ted, played by Josh Radnor) epic stories as Ted recounts the past events involving the two and their friends, to their children - won her many fans.
How I Met Your Mother's still one of the most watched sitcoms today, despite the series end in 2014, after grueling nine long seasons in 2014.
Cristin Milioti's Measurements & Net Worth
Her measurements features, 1.57 meters in height, as of 2014 she was 49 kilograms and body size included 34-25-35 inches. Moreover, she is known for her works in Broadway theater productions such as Stunning, The face as well as Tony Award-winning musical Once.
Better Not Miss:- Marisa Tomei Nearly Married Actor Boyfriend! Status Now After Dating Rift
Most importantly, she has won a Grammy Award as well as has been nominated for a Tony Award. Milioti, being an American actress as well as a singer, her net worth is that of $2million.
She was seen in a film in 2016 named Breakable You in a role of Maud Weller. Moreover, she was also seen in a television series in 2016, The Venture Bros in three episodes.
What's Cristin Miloti Doing Now?
In this year's Creative Arts Emmys, Black Mirror's USS Cassiter - a TV film which featured Cristin as its lead - took home three Emmys in total. Following the win, Cristin and her co-star teased the fans with a possible reboot of the movie in a series format.
Similarly, she was rumored to have auditioned for a role in the DC film titled Birds Of Prey. It is still unknown whether she has landed the role or not. Birds Of Prey is scheduled to hit the theaters in February 2020.