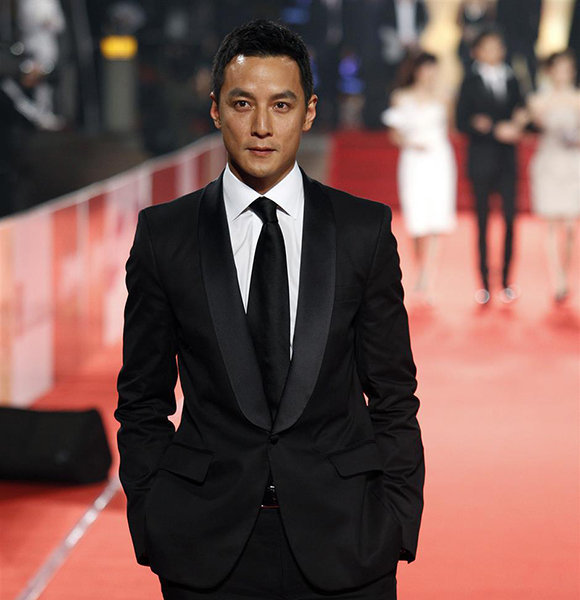 Daniel Wu is rarely seen playing the lead roles, but his performances have wowed the audiences on several occasions. Also a producer and martial artist, Daniel primary passion is acting.
However, his priority has shifted over the years as he leads a content family with his wife and daughter. Possibly a dream husband, his spouse is also involved with the entertainment business, as you may have guessed! 
Married To Model Wife, Welcomes Daughter
Daniel Wu was in a dating relationship for eight years with girlfriend Lisa Selesner before they eventually got married. Lisa is a Monaco-born American model, who also owns a clothing line called Spicy Lil Tofu.
The couple chose South Africa, their usual vacation destination, to exchange the wedding vows. On 6 April 2010, Daniel and Lisa swore the sacred oath at a local forest in the presence of their family, friends, and adopted daughter Poulee.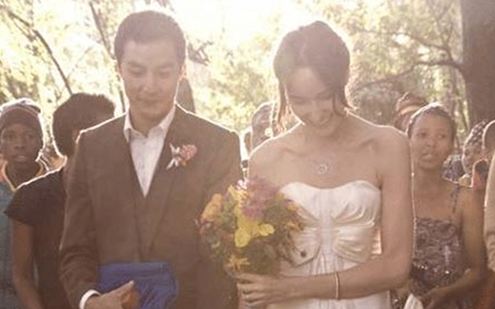 Daniel Wu and wife Lisa Selesner at their wedding in South Africa on 6 April 2010 (Photo: JayneStars.com)
On their third anniversary, Daniel and his wife visited their marriage spot and even appreciated the tree where they had got married.
Amazing Anniversary:- Brennan Elliott Amazed On Wedding Anniversary With Wife, Why?
A few months later on 2 June 2013, Daniel and Lisa welcomed their first child, a baby daughter named Raven.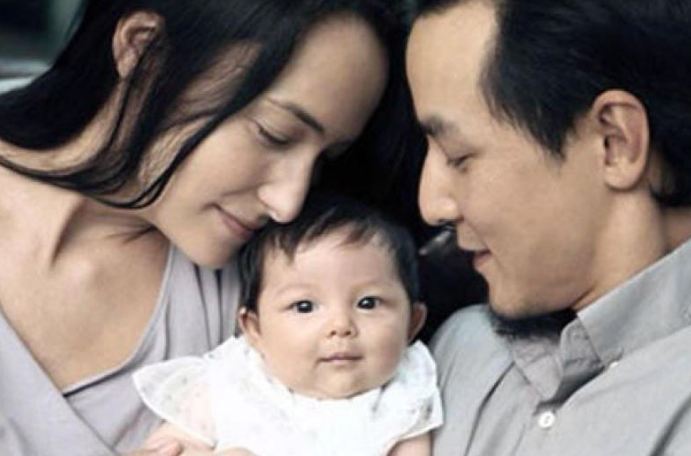 Daniel Wu and wife Lisa Selesner welcomed their baby daughter Raven on 2 June 2013 (Photo: Weibo.com)
The actor was always a man of priorities. After the birth of his daughter, Daniel's primary focus shifted to his family. The martial artist works tirelessly to provide a secure home to his wife and offspring. He even admitted to putting his family before everything including Hollywood.
However, his daughter is still unaware of her father's profession. Daniel mentioned that when he asked Raven if she knew her father's job, she replied saying he worked to get her into college.
With the couple assuming the role of parents, both Daniel and Lisa will have to maintain a balance between their respective careers and family life.
Parents & Ethnicity
Daniel Wu was born in Berkeley, California as the son of Shanghainese parents. His father George Wu is a retired engineer; whereas, his mother Diana works as a college professor. Daniel also has two older sisters named Greta and Gloria.
The actor derives his Asian ethnicity from his parents and family, who had migrated to the states from China.
Daniel, who is proud of his ethnicity, revealed of never being typecast due to his race. He mentioned that some of his friends were rejected for roles due to their Asian heritage; luckily he has never faced such a situation.
Height, Net Worth & Age
Daniel - age 44 - made his movie debut appearing in Bishonen in 1998.
Till date, he has performed in over 60 movies, and some of his famous works include Warcraft, That Demon Within, The Man with the Iron Fists, and Europa Report. In 2018, he appeared as Captain Lu Ren in the reboot of Tomb Raider starring Alicia Vikander.
Recommended:- Jenn Lyon Age & Measurements | 'Claws' Actress' Personal Life Revealed
Daniel Wu is a tall man despite being an Asian. His height sizes 5 feet 11¾ inches (1.82 m). Further, from his acting career, Daniel has also accumulated a considerable fortune. His net worth amounts to $20 million.