Entertainment
Daniela Denby-Ashe's On-Screen Boyfriend in 'North & South": Inactive in Social Media, Married or Not?
Sometimes on-screen couple is best assumed to be real life as well due to the perfection that exists between them on scenes. Daniela and Richard Armitage are also in the same verse. Their perfect pair in cinemas is not the same in real life. We have tried mentioning about Daniela's relationship status, social media exposure and much more for you.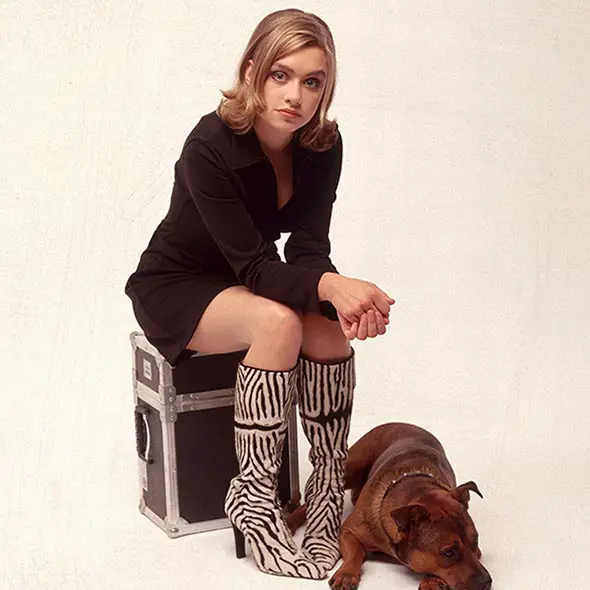 Quick Information
Brother/s

Adam Denby-Ashe

Rumors

Richard Armitage (2004-2007)

Body Measurements

33-24-34 Inches

Eye Color

Blue

Hair Color

Blonde

Weight

59 kg (130 Lbs)

Height/ How Tall? 5 Feet 3 Inches
Education

Corona Theatre School

Relationship Status

Single

Date of Birth Aug 09, 1978
Mother

Jola Pszkit

Father

Miroslaw Pszkit

Ethnicity/Race

White

Zodiac Sign

Leo

Profession

Actress

Birth Place

London, England

Nationality

British
Daniela Denby-Ashe and her "North & South" co-star have the intense relationship on-screen. They share a deep connection which almost seemed like their real-life romance.
This led to her speculating that they might be sharing romance off the camera as well. But how much is it true? Well, read below as we revealed Daniela's love life away from the camera.
On Set Boyfriend Turned Real Life Husband?
Daniela and Richard Armitage are the couples on screen in the drama "North & South". Their relationship has also been rumored to be real. Their beautiful on-screen romance certainly would create a vast enthusiasm in the mind of the audience.  
See Also: 7News' Anchor Jadiann Thompson's Wiki: Age, Height, Salary Plus Her Personal Life 
The manner in which the two of them portrayed their roles and character, people are bound to have such thoughts in their minds. Their relationship, however, was limited to the screen only. Richard while responding to the movie scenes explains:
"It wasn't difficult to smoulder in scenes with Daniela because she's so incredibly beautiful. You look at her face and you just want to kiss her. We're both bad gigglers and when Daniela gets a glint in her eye I instantly pick up on it and we're both on the floor laughing. We did have a lot of fun doing that!"
However, Richard is said to have a girlfriend since 2016 and previous to that too, he was said to be dating with Annabel Capper. His dating with Daniela Denby-Ashe was just a rumor.
Now, that apparently means Daniela is single now and is not dating anybody. She has not yet been tagged married but she sure has received multiple marriage proposals while portraying the character on screen.
Apart from the on-set experiences, as far as the report goes, she has not yet had the experience of having a husband. Turns out she prefers keeping her love life a secret while keeping her fans guessing. This silence of hers has resulted in speculations by her fans regarding her dating life.
Moreover, she is reported not to have any dating history rather than the rumored one with Richard Armitage. 
When you are a celeb and are loved by plenty, you are bound to draw the attention of people over your personal life, and that is the same case with Daniela, and people too wonder about her personal and marital life.
Don't Miss: Is Eilidh Barbour Secretly Married? Believed Single, She's Turning Heads
But as per now, no such shreds of evidence are seen for her to be dating anyone or having had involved in a marital knot. so the fans out there might have to wait some more time to see her in her romantic relationships.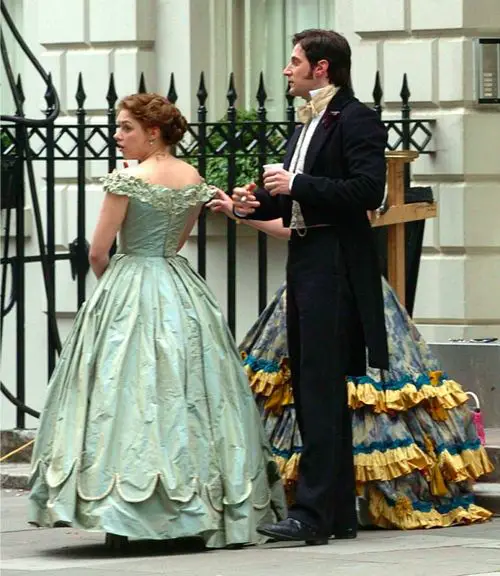 Daniela and Richard on the set of North & South. (Photo: Pinterest.com)
Well, seems like she is pretty much enjoying her life gliding through years as a single lady. However, nothing much can be said due to her sunning silence regarding her love life.
Inactive to Social Media!
Daniela doesn't seem to be indulged into social media for interactions and sharing. She has a Twitter handle but it has remained inactive with not a single post. Her mentions are not genuine as she doesn't use it. Have a look:

Daniela doesn't have an active Twitter account. Maybe she doesn't like social distractions that much and maybe she is just too focused on her professional life which is why she has been less active in her social sites and gives fewer priorities to her personal life which she is totally entitled to. As a result of that, she has proven her dedication and determination in the industry which has paid her good dividend. 
Her Instagram also rarely witness her activeness as there are no any personal posts made by her. It may be duplicated for her name by her fans.
Daniela was born on 9th August 1978 in North West London, England. She has attended several stage schools from 10 years to 16 years along with Corona Academy. Her parents are of Polish accent.
You may also like: Stephen Nolan Avoiding Potential 'Crazy' Partner, Does That Make Him Gay?
She started her acting career in 1992 with her big break in 1995 during which she played the role of Sarah Hills in the BBC Soap Opera. She had also given her appearances as the child actor in many of the television commercials. This year she was seen in Silent Witness Series 19, In Plain Sight (Parts 1 and 2) as Julia Lubas.