Entertainment
Is Danny O'Donoghue's Stunning Girlfriend His Wife-To-Be? Love Screams Yes!
Danny O'Donoghue is involved in a loving relationship with his girlfriend...he has been dating his partner for almost...years after they first met during...back in...Danny was previously involved with his former girlfriend...they dated for...years but eventually, their relationship ran its course and they broke up back in...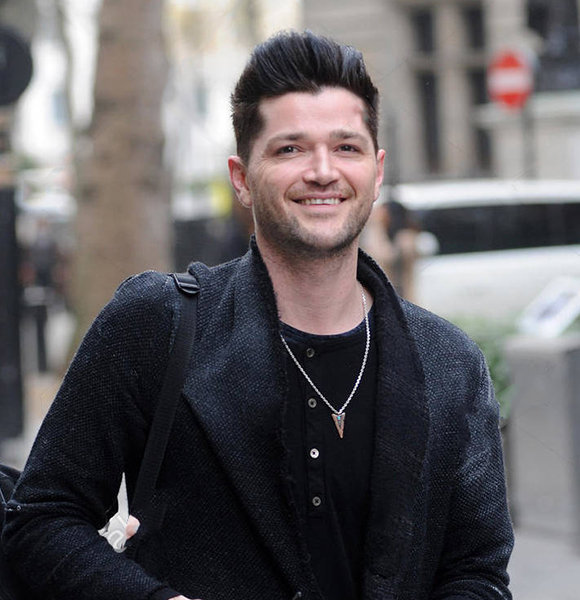 Irish singer-songwriter Danny O'Donoghue, well known as the front man of the Irish rock band The Script, also appeared as a mentor in The Voice Uk. While his appearance on the show gained him criticism, it also led to losing his love of four years.
But just as everything happens for a reason, his appearance on the show gained him much recognition and as well has guided him to his true love whom he has been romantically involved with for past three years.
Four Years Of Relationship With Girlfriend Comes To End
Danny O'Donoghue, who was also a member of the band Mytown back in the late 1990s, was previously involved with the model, Irma Mali. He shared almost four years of romance with the single mother of 13-year-old daughter Nikoleta. 
See Also: NBC News' Andrea Mitchell: 19 Years of Married Life But No Children? What About Husband And Family Life?
Danny, who is making his parents proud through his achievements, met Irma back when she appeared in one of his music videos back in 2009.
Irma was the model for the video of their single 'Breakeven' and the pair had an immediate connection. They began dating since then and share a high profile relationship with much-attracted media attention.
They went strongly for four years until the couple called it quits in 2013. The news of their separations was able to grab headlines as Danny was starring as a judge on the British version of The voice back then.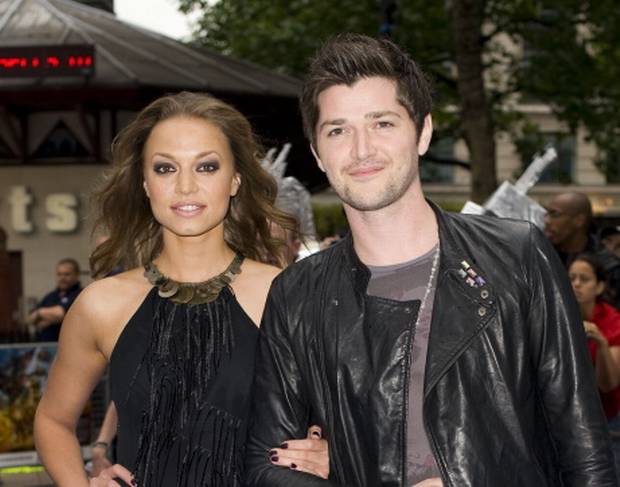 Danny O'Donoghue with former girlfriend Irma Mali. (Photo: independent.ie)
However, the pair remained silent of their split back then and there were even rumors that Danny was involved with Bo Bruce, whom he mentored during his time in The Voice. 
There were raging rumors with no specified reasons for Danny's split from Irma. Danny was also spotted attending parties with Bo frequently which only fueled their romance rumors. 
But turns out, neither he nor Bo put in an effort to stop the speculation as they were gaining Bo publicity. While his split with Irma was questioned he clarified that their break up had nothing to do with Bo. He divulged that their relationship had just run out its course.
You May Also Like: Louisa Johnson On Dating Status & Alleged Affair; New Boyfriend Now?
As for Irma, she only opened up about their break up years after their separation. However, she made clear that not having Danny around did not have much effect on her as she had to move forward constantly looking after her kid.
Found Love With New Beau - Possible Wife?
After the end of his relationship with Irma, Danny had his names linked with few other gorgeous ladies. Among them included former X-factor judge Tulisa Contostavlos was also the one. 
The rumored couple was spotted soaking in the sun in Barbados back in January 2015. 
Adding to it, Danny also had his name tagged along with Lindsay Lohan. They were witnessed on a string of dates just as Lindsay made her theatrical debut. They first met back when they both were guests on the Jonathon Ross chat show on ITV. 
But as the time passed their romance fizzled out without any trace. Earlier Danny, who has a net worth of $16 million, even divulged that he could not get a date on Tinder as no one would believe that it was actually his account.
However, apart from it all, he finally found his lifelong partner who could possibly be his wife. Danny, who is at the age of 38, has still been going strong in his relationship with sultry brunette Anne De Paula. 
The couple first met back when Anne starred in his band's video for the single No Good In Goodbye and since their first meeting the couple has been 'inseparable.'
They began dating right after but kept their romance low-profile. They were spotted sending a lot of time together and even enjoyed vacations together. Back in August 2015, the couple also went on a romantic getaway to Italy.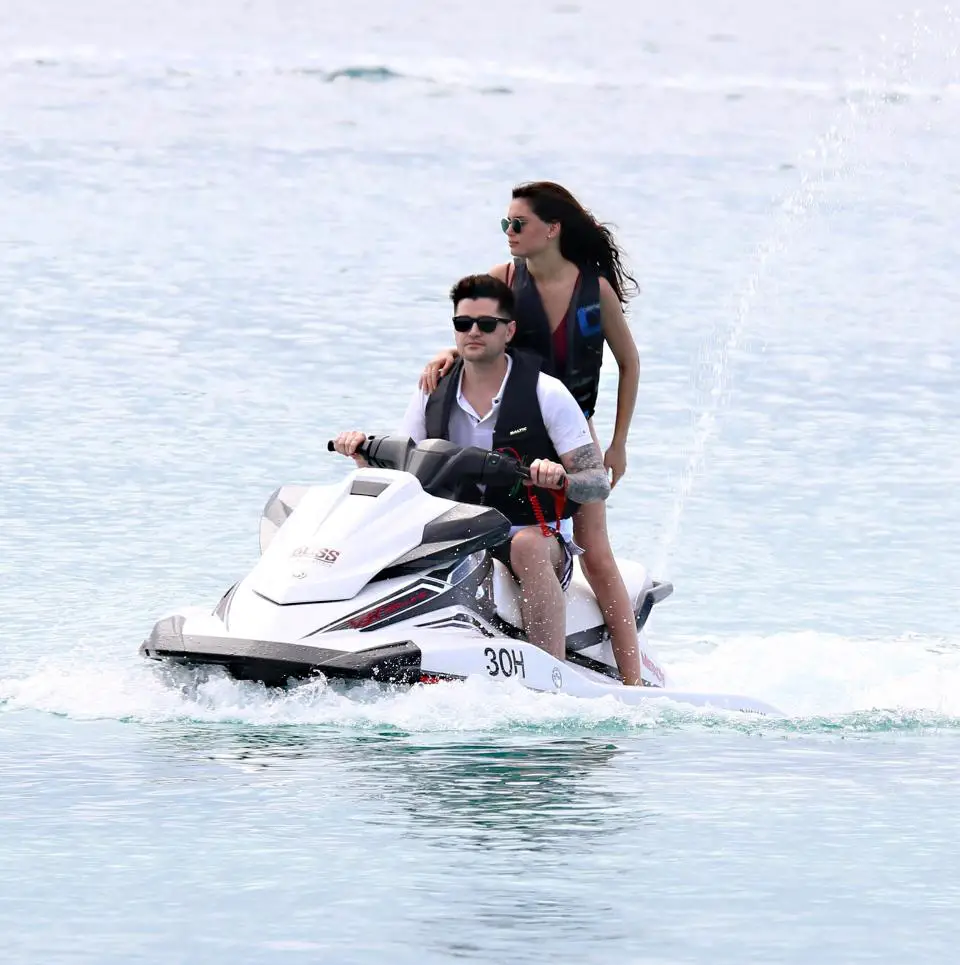 Danny O'Donoghue with his girlfriend of over three years Anne De Paula. (Photo: thesun.co.uk)
The pair kept their relationship at bay until they finally made their relationship official through their red carpet debut back in December 2017. After being together for almost three years, their romance was confirmed. The appeared together at the London premiere of Star Wars: The Last Jedi.
Turns out, the couple was making their long-distance romance work as Anne is based in New York while Danny travels the world touring with his band. But as Danny spends most of his time in London and Dublin, Anne has visited there a number of times over the years. 
Don't Miss: Nick Vujicic Family Prospering With Wife Despite Hindrances! Limbless Preacher Personal Life
Likewise, the couple was recently spotted together during their romantic getaway. Recently in March 2018, Danny and Anne were spotted enjoying the sea in the Caribbean as they enjoyed a swim looking more loved-up than ever.
Well, with their relationship still going strong, it seems that Anne and Danny might get married soon.