Entertainment
David Eason & Jenelle Evans: Everything On Their Relationship
After two years of love and commitment, David Eason and Jennelle Evans decided to...In her statement, she talked about why she was distant from...So what happened, and what is going to happen in the relationship...The pair first met through...Before the announcement of the...Jenelle, on the other hand, has taken all the...With their ups and downs in life, including...
After two years of love and commitment, David Eason and Jennelle Evans have decided to end their relationship in 2019.
Jenelle, who got married to David in September 2017, announced the separation via Instagram. In the post, the Teen Mom 2 star disclosed details about the split from her once loving husband.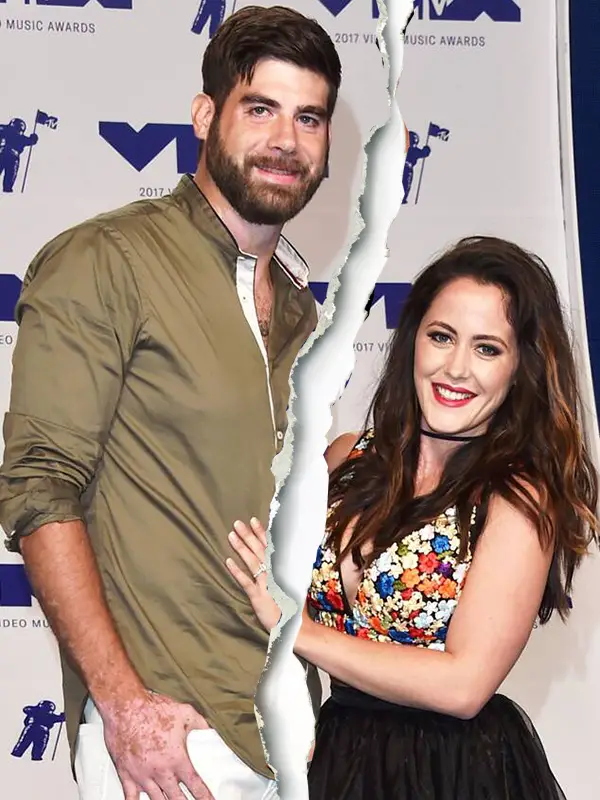 The estranged duo David Eason and Jenelle Evans (Photo: liverampup.com)
In her statement, Jenelle explained about her disappearance from social media and the public eyes. Stating that she needed to look at what was best for herself and her kids, Jenelle talked about her future with the father of her kids.
While she didn't talk about the specific reason for the split, the decision was final on Jenelle's part. Jenelle has already moved away from David, taking their kids with her. She has filed for divorce, as well.
What Happened To The Duo?
David and Jenelle had first met through Tinder in 2015 and eventually went on to welcome multiple children, Ensley Jolie Eason, Jace Vahn Evans, and Kaiser Orion Griffith.
But, with their ups and downs in life, including physical assault, many did expect a seperation, and it finally happened in 2019.
Although it was sad to see the two split, the worse was yet to come. David shook the entire foundation of the relationship with his statement on the separation.
About Them:- On Course to Getting Married! David Eason Confirms Engagement with his Girlfriend Jenelle Evans
While addressing the matter, David didn't refrain from choosing his words. He said he never loved her and is much happier without her. David also went on to call his ex-wife stupid, and he even threw away his wedding ring.
Main Reason For Split
While both have remained silent about the reason for their separation, many have presumed the lack of economic stability as the main factor.
Maybe Related:- MTV Gets David Eason Fired! Tweets That Started It All
Before the announcement of the split, Jenelle Evans had talked about running low on money and her struggles to run the family. Only short of a few months, confirmation of a division came to surface.
It might be a coincidence, but there was trouble in their marriage, something that they could not work out.
Custody Battles & Restraining Order
With a history of violence, abuse, and bad fights, the ultimate conclusion was a restraining order.
Although a temporary one but Jenelle did obtain one for her estranged husband. David's ex-wife also wants the full custody of her daughter Ensley. According to Jenelle, though her husband loves their daughter, she is a more suitable parent for Ensley.
Fortunately, this is not the first custody battle for David. He had also ensued a fight for his son's custody from his ex-girlfriend, Olivia Leedham.
Jenelle, on the other hand, has taken all the kids with her. Since moving away from her husband, Jenelle is yet to disclose her current residence. But, regular videos and photos assure that she is happy and doing great.