Entertainment
David Gandy At Age 38: Before Wife, Turns Girlfriend Into A Mother; Dating Who?
David Gandy is a British supermodel known for his association wit...considered Britain's highest-paid male model, he has a net worth of...He is currently expecting a baby with his girlfriend...David...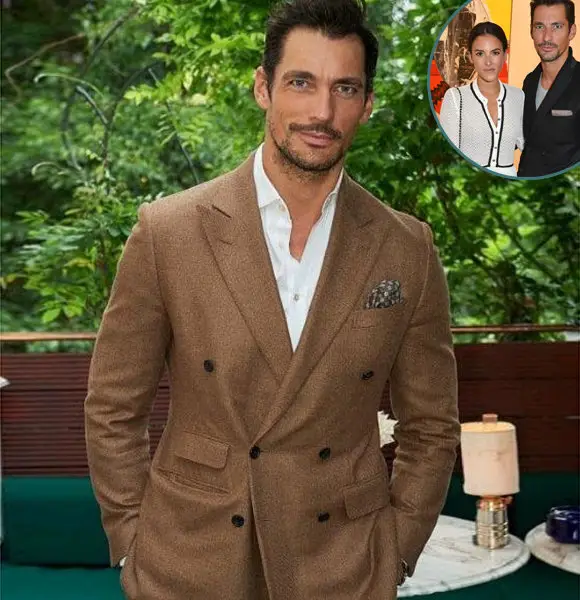 One of the most successful British models of the present era, David Gandy, has fate to thank for his glorious career! 
Winning a model search competition which his flatmate had entered him in without his knowledge, David, with his extraordinary good looks and a muscular build body, has gone on to reach unprecedented career height in the field of modeling.
Standing at the peak of his career, David has his girlfriend supporting through every step of the way. Adding more happiness in life, David is further expecting a baby as well in the coming months.
Blessed with unmatchable good looks and physique, David, along with his charming personality, has been relatively famous amongst women throughout his career. However, working in the industry has quite a few gay peoples; he has had to deal with some extra attention other than the ladies as well.
No Wife Yet; Expecting Baby With Girlfriend
Stability has finally struck the male model after quite a few years of dating turbulence. And it has come in the form of criminal lawyer Stephanie Mendoros. The couple, with their looks, appears easy on the eyes and have been going out since 2016.
You May Also Like: Joe LoCicero Engaged To Get Married! At Age 31, Stuck With Girlfriend 
The supermodel has found what he believes is the love of his life. The love feeling among the two was reflected after David announced that they were expecting a baby sometime around November 2018.
Announcing the pregnancy to MailOnline in June 2018, the British model mentioned,
"We're expecting our first in November. We're both thrilled. Absolutely delighted. It's our first. It's all very new to us. We're taking every day and week as it comes. It should be fun. We don't know if it's a boy or a girl and we're not planning to find out."
The news regarding pregnancy has not, however, stopped the romantic duo to step out as David and Stephanie, along with her baby bump has been captured going out on romantic dinner dates.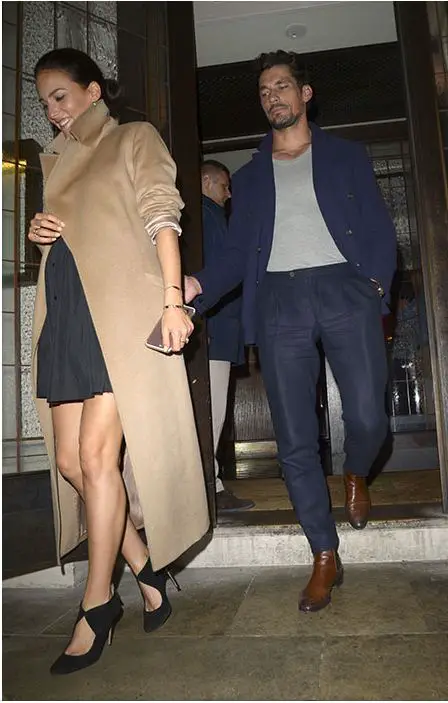 David Gandy, alongside his pregnant girlfriend, Stephanie Mendoros (Photo: hellomagazine.com)
A car enthusiast, the Billericay, United Kingdom native even planned about the next car he should purchase after the family extends from two to three as well. The model joked around while talking to MailOnline and mentioned the need for a bigger car.
"I think we're going to need a bigger car!"
With no such intentions of making Stephanie his wife just yet, David remains quite serious on the added responsibility that is coming his way.
Don't Miss: Jennifer Hawkins & Husband Keeping Wedding Vows Strong! Plastic Surgery Talks
He is, thus, preparing to clear up his busy schedule so he could have some time for his girlfriend Stephanie during her labor days.
"I'll slow down a little bit. A November birth means there's a break in the run-up to Christmas."
While many were anticipating the birth of the child, the day finally came in December 2018. The lover of two years eventually became parents to a daughter, and the British model was over the moon with the good news. Showing his happiness in front of the fans, the happy father posted a picture of the baby in his arms close to his chest. 
This was the first time the model became a father due to which his feet were nowhere near to touching the ground. In April 2019, the model mentioned even his dogs being jealous of his newborn daughter Matilda. David has been a dog lover since his high school days, and seeing his dogs not get his attention tells the fact how much he adores his daughter.
Rich Dating History Despite Working Amongst Gay People
It comes off as no surprise that David has dated quite a few girls throughout his career. With looks to die for, David has always remained honest and open about his relationship status over the years.
Dolce & Gabbana model, David has long been involved in an on and off relationship with Strictly Star Mollie King from 2011.
He has since then also been linked with other famous names such as Samantha Barks, Sarah Ann Macklin, Laura Whitmore, and Chloe Pridham before finding stability in the form of his girlfriend Stephanie in 2016.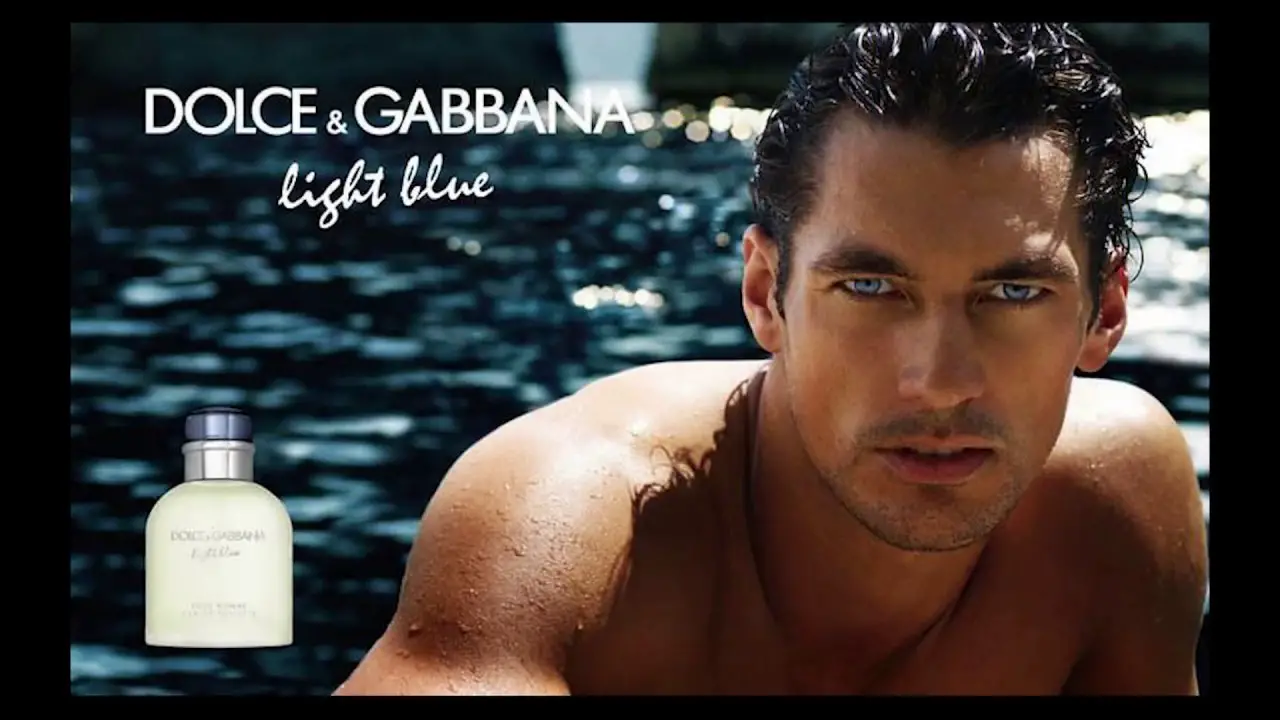 David Gandy on his Dolce & Gabbana light blue campaigns. (Photo: i.ytimg.com)
Talking about his relationships over the years and the main reason for its disrupted endings in an interview with Men's Health Magazine in 2016, David mentioned his perfectionist nature as the reason for his unsuccessful relationships.
"My perfectionism can make it difficult. I know my ex-girlfriend struggled. Things have to be perfect – everything in the house, every car I buy. That's incredibly hard to live with if you don't understand it."
His most controversial relationship was with Mollie King, where the couple were always making headlines with their whirlpool romance. They first split in 2012 but again patched up in 2014 after two years. When things looked sorted out between the two, they parted ways once and for all never to return.
When asked about the breakup to the model, she replied to it in a very positive matter. She recalled both of them giving it their all, but it was not quite enough to keep their love alive.
However, at age 39, David hasn't only struggled with female attention throughout his career. With a stereotypical perception of the modeling world, including some gay people, David has also had to deal with male attention over the years.
See Also: Is Model Stephen James Gay? The Tattoo Fanatic Hints Answers
Talking to Out Magazine in 2015 about guys flirting with him, the supermodel mentioned he isn't quite bothered about it.
"Guys know I'm heterosexual so no, they don't hit on me. But I've been in the fashion industry for years where many of the creative and designers are gay, so we always flirt and have a great laugh. Usually, they just try and introduce me to their hot girlfriends."
Considered as the highest-paid British male model, David has managed to accumulate a net worth of $16million. While the model with a height of 6'3" currently focuses on the birth of his baby, he continues to dominate the world of modeling.