Entertainment
Inside David Hunt's Three-Decades-Long Married Life with Patricia Heaton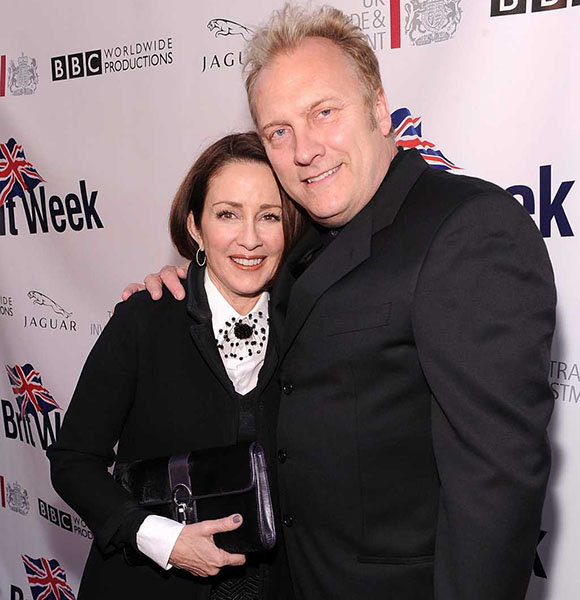 David Hunt is an English actor, producer, and director best known for playing Harlan Rook in the Dirty Harry film series' fifth and final installment, The Dead Pool (1988), Amazing Grace (2006), 24 (2007), and Dream Team are some of his previous works (1997).
In addition to acting, the actor is the co-founder of FourBoys Entertainment, a production firm he founded with his wife.
He is the executive producer of The Engagement Ring (2005), Mom's Night Out (2014), and Carol's Second Act, among other films and television programs (2019-2020).
Keep scrolling for more information about his personal life.
David Hunt's Wife & Kids
David is married to actress Patricia Heaton. David and his wife first met when Patricia sublet his room in Manhattan.
David got to know more about his wife, and soon they started dating and even moved to L.A. as a couple. After being together for a while, David asked Patricia to be his wife, and they married on 13 October 1990.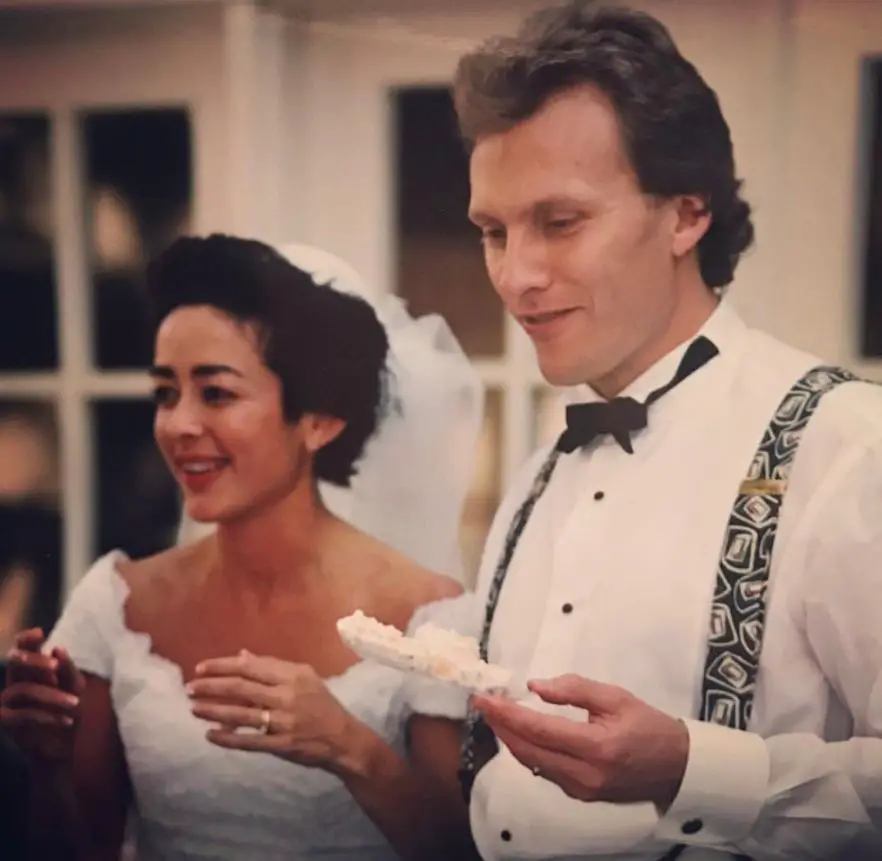 David Hunt with wife Patricia Heaton during their wedding on 13 October 1990 (Photo: Patricia Heaton's Twitter)
After being happily married for a while, they welcomed four children into the world to complete their happy family.
All of their kids are sons, and they are Samuel David Hunt (born 1 September 1993), John Basil Hunt (born 15 May 1995), Joseph Charles Hunt (born 2 June 1997), and Daniel Patrick Hunt (born 20 January 1999).
More on David Hunt's Wife
David's wife, Patricia Helen Heaton, was born to Chuck Heaton and Patricia (nee' Hurd) Heaton on 4 March 1958 in Bay Village, Ohio.
Her father was a sportswriter for Cleaveland Plain Dealer. She has four siblings, sisters Sharon Heaton, Alice Heaton, Frances Heaton, and brother Michael Heaton.
However, before marrying David, she was married to Constantine Niko Yankoglu from 1984 to 1987.
More On Her:- Patricia Heaton's Lavish Life With Husband & Family; Children Don't Get All Perks
She is an accomplished actress best known for portraying Debra Barone in Everybody Loves Raymond (1996-2005).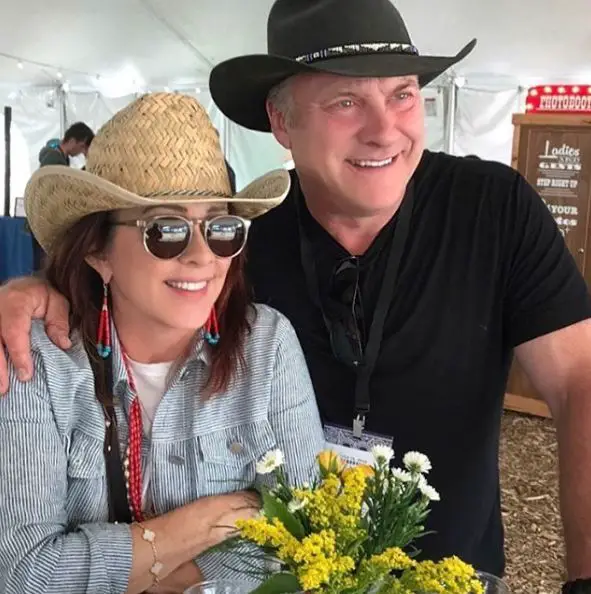 David Hunt with wife Patricia Heaton in July 2019 (Photo: Patricia Heaton's Instagram)
Patricia won two Emmy Awards for Outstanding Lead Actress in a Comedy Series for her role. Throughout her career, she has acted in over 30 movies and T.V. series.
David Hunt Getting Accused Of Inappropriate Touching
David was accused of inappropriate touching on the Carol's Second Act set in November of 2019. According to the New YorkTimes, Broti Gupta, a female writer of the series, quit the show after claiming that the network mishandled her complaint.
Controversy:- Mario Batali Gets Chewed by 'The Chew'! Fired After Sexual Misconduct Allegations
Reportedly, the producer touched Broti inappropriately on two separate occasions. After the incident, she went to human resources to complain.
However, she was allegedly stopped from attending some of the show's rehearsals after her complaints. 
Later, CBS released a statement in November 2019 saying David had cooperated with the investigation.
The report added that CBS agreed to the writer's request to be paid for the remainder of her guaranteed episodes of the season.
More On David Hunt
David Basil Hunt is an actor who graduated from the Advanced Program at the Julliard School. He made his screen debut in 1988, playing in Closing Ranks, The Dead Pool, and Sonny Spoon.
He has played in dozens of movies since then and has his name credited to over 45 works. 
Apart from his acting career, David is also an acting mentor to Clint Eastwood. However, even though he is a renowned actor, he still keeps his personal life away from the spotlight.
With a height of 6 feet (1.83 meters), David has successfully kept his net worth well hidden. Some of his most recent works are Homeland (2020) and White House Farm (2020).
Stay tuned to get more updates on David Hunt.