Entertainment
"Potter" Movies David Thewlis Net Worth Revealed! Is He Gay Or Married?
Better known for his role as Professor Remus John Lupin, British actor David Thewlis' acting catalog spans over two decades and beyond the beloved Harry Potter series.
Movies starring the Blackpool native, as diverse as they are, don't always rack in big numbers on the box office -- something that gets reflected on his net worth. Nevertheless, it hasn't deterred him from landing a next significant role. Just take his voice acting feature on Netflix's animated series, Big Mouth.
The same goes for his married life. His unwillingness to commit to his girlfriends in the past has only worsened the gay allegations surrounding his sexuality.
Net Worth From Movies; Show Stealing Performance In Big Mouth
Initially moving to London with musical aspirations, David - who stands at the height of six feet and two inches (190 cm) - had a change of heart once he enrolled at Guildhall School of Drama.
After a few mediocre roles in his early acting career, he hit it big in 1993 by landing a lead role in the film Naked. His portrayal of the character Johnny won his numerous accolades including the New York Critics Award.
Explore:- 'Aquaman' Director James Wan Facts: From Movies, Net Worth To Family Info
Between his first ever Harry Potter role and the film Naked, the former Door 6 member applied his acting skills in a plethora of culturally essential movies such as Black Beauty(1994), Restoration(1995), The Big Lebowski(1998), and Timeline(2003).
In the years following his Harry Potter debut, David's career seemingly reached new heights with acting credits in plenty of blockbuster movies: The Boy in Striped Pajamas(2008), and The Theory of Everything(2014), to jot down a few.
Despite all the accolades for his performances, the Fargo actor's worldwide fame doesn't manifest itself into mouth-watering net worth. His current fortune hovers around seven-figure.
David, for his part, remains an optimist. Voicing the role of The Shame Wizard in 10-episode Netflix original Big Mouth, the Brit's optimism got met with massive fanfare and critical acclaim. For his voice-over in the animated series' second installment, Liz Miller of Indie Wire even labeled him "the season's all-stars performer."
Once Married David Fights Gay Rumors Amid Girlfriend Issues
The Besieged actor's esoteric taste in girlfriends is as convoluted as the characters he picks.
Starting with Sara Sugarman, David, age 55, married the eccentric Welsh filmmaker in 1992. The marriage, however, was cut short as he claims that the two had married each other for wrong reasons. Fourteen years after the annulment of his first and only marriage, the Kingdom of Heaven actor revealed:-
"It wasn't a proper marriage. It was to the wrong person for the wrong reasons. We ended up getting married just because we wanted to have a party, and the s*** thing was, it was a shockingly bad party."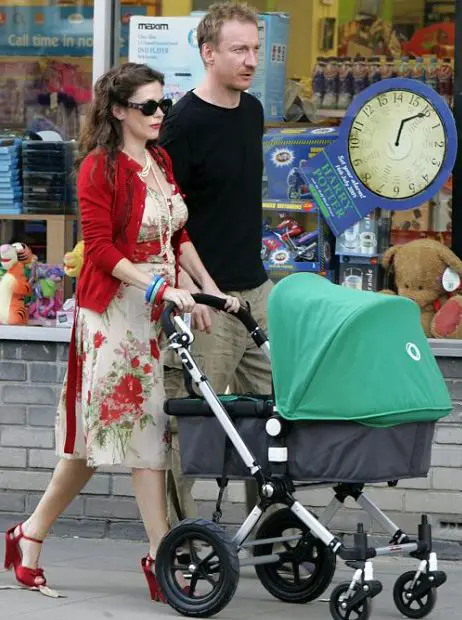 David Thewlis's then-girlfriend Anna Friel strolls their daughter, born in 2005 (Photo:- dailymail.co.uk)
After Sara, he had a brief fling with American actress Fairuza Bank before being engaged in a decade long romance with fellow Brit, Anna Friel.
You Might Enjoy Reading:- Jon Batiste Girlfriend, Is He Married Amid Gay Rumors? Answer's Here
He and his former girlfriend, Anna are parents to a 13-year-old girl named Gracie Ellen May.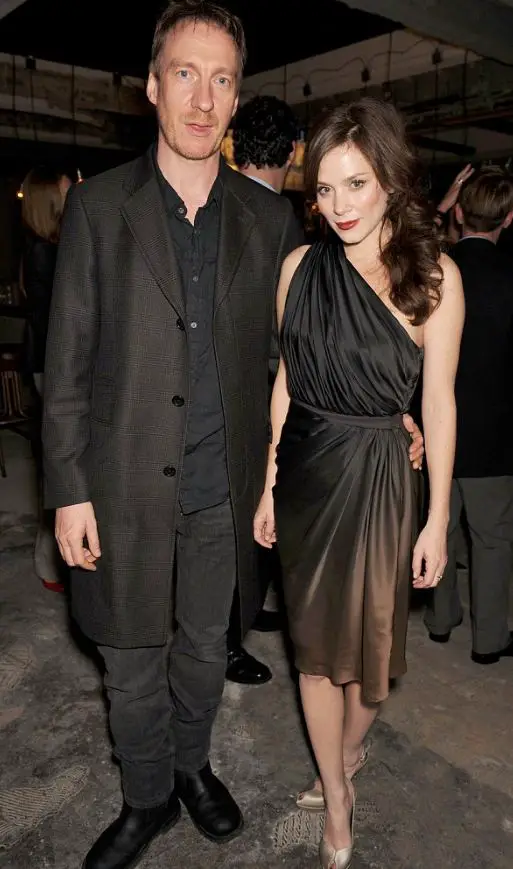 David Thewlis steps out with his girlfriend, Anna Friel for a date in 2008 (Photo:- dailymail.co.uk)
Although David and the mother of his only child parted ways in 2010, the two still consider each other a friend, having claimed that getting married was off the table while still in the relationship. Anna even brought a house next to his, just so the two could raise their daughter a proper way.
Another 55-Year-Old In Our Vault:- Jann Arden, 55, Married To Husband? Array Of Tweets Hint So!
Since parting ways with David, the Lulu star dated few famous faces including actors Joseph Cross and Lee Pace. The same isn't true for the Zero Theorem star. To make matter worse, an absence of a girlfriend, in return, has fueled gay rumors in his personality.