Entertainment
'Aquaman' Director James Wan Facts: From Movies, Net Worth To Family Info
James Wan, the man behind the camera who directed the Aquaman, has been less credited for his efforts...Combining the land with the underwater and creating a treat for the eyes, James has used VFX techniques to flawlessly portray the kingdom of Atlantis...Today let's find out about the personal and professional life facts of the director along with the details of his net worth, height, age, movies, wife, family, and more...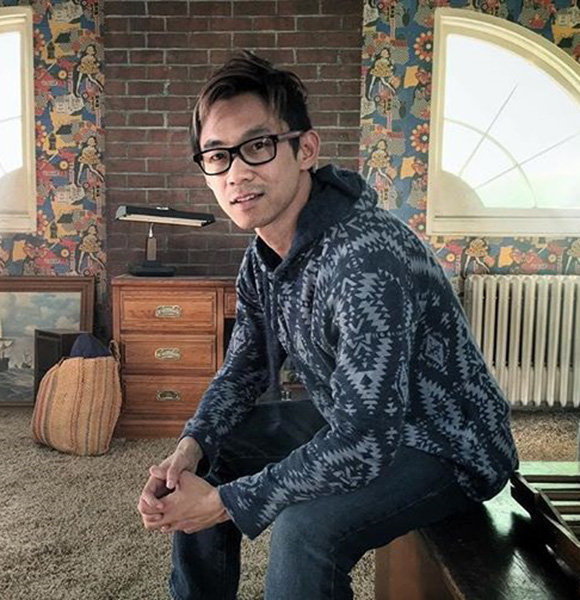 Aquaman has been the latest addition to the DC Universe. Released on 7 December 2018 in the states, the movie has been garnering critics' praise while also doing well in the box office.
However, less is credited the man behind the camera who directed the film, James Wan. Combining the land with the underwater and creating a treat for the eyes, James has used VFX techniques to flawlessly portray the kingdom of Atlantis.
While the director's name rarely comes out when talking about the grand stature of the movie, James' contribution was significant and can't be ignored. 
From net worth to movies directing, the Hollywood director has written success everywhere!
Facts About James Wan: Age, Net Worth, Movies, Height, And More
A director, screenwriter, and producer, the Australian of Malaysian Chinese heritage is one of the few Hollywood directors to have directed a number of multi-million dollar projects. 
More Hollywood Directors:- Quentin Tarantino & Fiancee-Turned-Wife, Married In An Intimate Ceremony
Famously known for movies like Aquaman and Furious 7, James has excelled in the horror and thriller genre. He has directed some successful horror movies including the Saw franchise, Dead Silence, Death Sentence, The Conjuring, Insidious, and Insidious: Chapter 2.
His first feature film, Stygian had won the Best Guerrilla Film awards at the Melbourne Underground Film Festival in 2000.
Popular for creating characters that are ordinary people but forced into devastating situations, the director's movies are some of the highest grossers of Hollywood. With such a praise-worthy career, James, who stands at the height of 5 ft 6 in (1.68 m), has accumulated a net worth of $50 million. 
James, aged 41, was born in Kuching, Malaysia, and moved to Australia with his family at the age of seven. 
His father died when James was a teenager of 14 years. James' interest in movies can be traced back to his mother, who was a diehard fan of films and even introduced to them. 
Previously Married To Wife, Now Dating Hot Girlfriend
James was previously a married man, however, many details about his wife are not divorced. During a 2010 interview, he had credited his movie Saw for meeting his for the first time.
Back then, his wife and family resided in Melbourne, whereas, the director lived in Los Angeles. He previously lived in an $18.5 million worth mansion, but his current location has not been disclosed.
Unfortunately, by August 2011, James had supposedly broken up with his wife which was revealed through his tweet that hinted towards his single life.
"I have as many tweets now as I have girlfriends......rejections."
He later posted a tweet 20 April 2014 mentioning of a girlfriend he had met in Abu Dhabi. It turned out to be a joke as he was actually talking about a camel.
Explore:- Ant Anstead & Girlfriend Gets Married, Secretly Exchanged Their "I Do's"
By June 2016, James' single life had ended as he was seen with a hot girlfriend named Bisu. The couple first appeared together at the premiere of his movie, The Conjuring 2, during the Los Angeles Film Festival which was held in the TCL Chinese Theatre IMAX.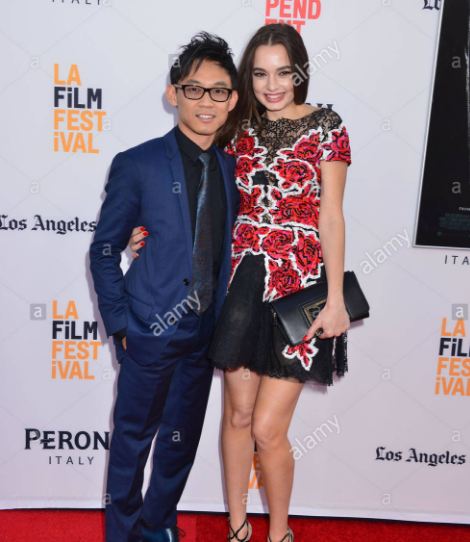 James Wan with girlfriend Bisu at the Los Angeles Film in 2016 (Photo: Alamy.com)
Later in September, James and his girlfriend took a trip to Positano, Italy. He even shared an Instagram post showing his romantic moments with Bisu.
See Also:- Kemba Walker Found Wife To-Be? Here's What Mystery Girlfriend Looks Like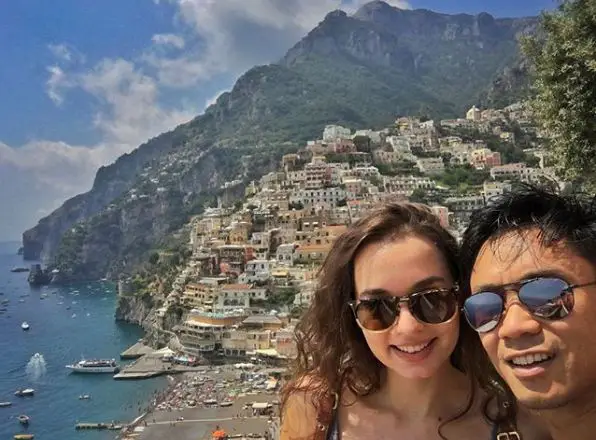 James Wan with Bisu take a trip to Positano, Italy in September 2016 (Photo: James Wan's Instagram)
The couple has remained low-key in the recent years. But, it's been assumed that James is soon to get married and turn Bisu into his wife.