Entertainment
Debbie Mucarsel-Powell Married Life: Meet U.S. Representative's Husband
American politician Debbie Mucarsel-Powell gained massive attention as...won the election and took her oath...is the first South American immigrant...been happily married to...husband is a...got involved in a huge scandal...is not a big fan of President Donald Trump...Trump called out...reply to the President...moved to the US with...lost her father to...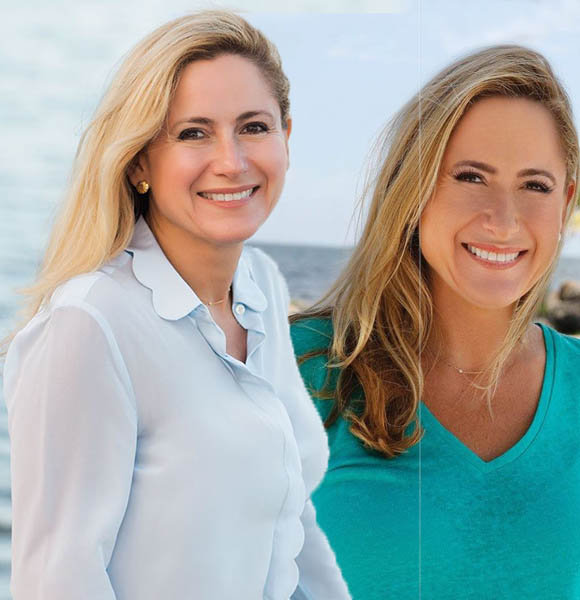 American politician Debbie Mucarsel-Powell gained massive attention as she came forward as a Congressional candidate from Florida in 2018. She ultimately won the election and took her oath of office in 2019 to represent Florida's 26th congressional district.
As of now, Debbie is the first South American immigrant member of Congress. Further, she is a promising leader with a strong stance for gun safety, health care, immigration reform, climate change, and human rights.
Debbie Mucarsel-Powell Married Life: Meet U.S. Representative's Husband
Congresswoman Debbie Mucarsel-Powell is one lucky lady when it comes to her marital life. She is happily married to Robert Powell. Their exact wedding date is not known, but the couple reportedly tied the knot around the mid-2000s.
You May Be Interested:- Angela Merkel Husband, Children, Net Worth
Debbie and Robert have one happy family with three children: Willow, Jude, Siena Powell. The U.S. Representative sure is blessed with a happy family and a supportive husband.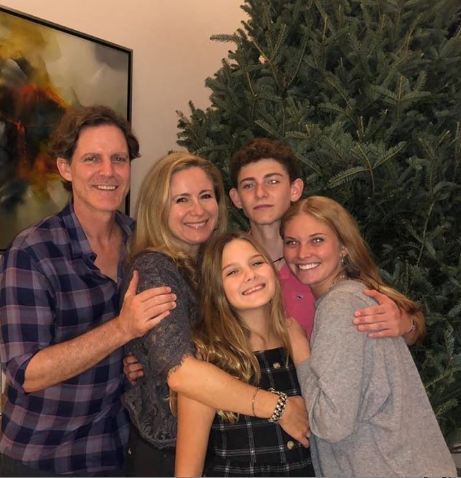 Debbie Mucarsel-Powell with husband Robert Powell and kids in November 2019 (Photo: Debbie Mucarsel-Powell's Facebook)
Debbie's husband is a corporate lawyer and an active member of The Florida Bar. He has been working for the Fiesta Restaurant Group for the past 19 years.
However, in 2018, Debbie and her husband got involved in a huge scandal, as Robert got linked with Ukrainian businessman Igor Kolomoisky, who has been accused of bribery, murder, and embezzlement.
But, Robert denied ever representing or being linked to the controversial businessman in any way. And all those talks slowly disappeared after the 2018 elections.
Is Debbie Mucarsel-Powell Anti- Trump?/ Now
Well, the feud between the Democrats and the Republicans in American politics is well known. So, naturally, Debbie, a Democrat, is not a big fan of President Donald Trump, who is a Republican.
Another Democrat Congresswoman:- Jackie Speier Wiki: Age, Husband Details, Net Worth, Religion
Further, things got sketchy between them, when Trump called out the Congresswoman during a "homecoming" rally in November 2019. The president accused the Democrats of not doing anything for people. And during all this, Trump even mispronounced her name.
As a reply to the President, Debbie posted a video saying,
Hey President Trump. It's Congresswoman Debbie Mucarsel-Powell and I'm right here, And next time you want to talk about the bills that we've already passed to lower prescription drug prices, protect our communities from gun violence or even prevent vaping deaths, please give me a call.
Debbie's strong reply in a video went viral, pretty soon. Within a few days, it had 100,000 views and more than 2,300 retweets.
Some Other Facts/ Wiki
Debbie Mucarsel-Powell was born on 18th January 1971 in Guayaquil, Ecuador.
Her parents got divorced while she was very young, and she moved to the US from Ecuador with her mother and three sisters while she was 14. 
Debbie has a Bachelor's degree in Political Science from Pitzer College and a Master's degree in International Political Economy from Claremont Graduate University.
Congresswoman Debbie is a strong advocate for gun safety legislation since she lost her father to gun violence back in Ecuador.
Debbie is very determined to take action on climate change.