Entertainment
Dianne Doan Wiki: Her Age, Height, Parents, Ethnicity and Possible Dating Affair and Boyfriend
Dianne Doan Wiki: Her Age, Height, Parents, Ethnicity and Possible Dating Affair and Boyfriend The performances in "Vikings" and "Once Upon a Time" has showered actress Dianne Doan with all the love from her fans. But she is mostly known for her portrayal of the role of Lonnie in "Descendants" alongside Brenna D'Amico and Sophia Carson.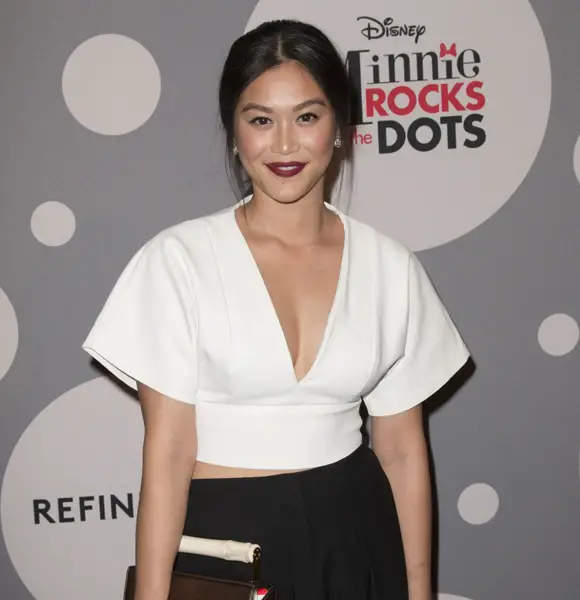 The performances in "Vikings" and "Once Upon a Time" has showered actress Dianne Doan with all the love from her fans. But she is mostly known for her portrayal of the role of Lonnie in "Descendants" alongside Brenna D'Amico and Sophia Carson.
But how many of you are aware of her life other than her work on screen? If you want to know more about her life, then we might just broaden it by shedding some light on her wiki-like bio, including her age, ethnicity, family life, and more about her possible dating affair.
Dianne Doan's Age!!!
Born on September 8, 1990, in Abbotsford, Canada, Dianne Doan is a Canadian actress. At the age of 29, she has earned recognition, which many people would wish but would not be able to achieve.
Popular Actress :-  Renee Zellweger Husband, Married, Family, Net Worth
The actress who has played some pivotal roles in "Viking," "Once Upon A Time," and "Descendant" is 5ft 6inches in height, but more importantly, she has touched a considerable height in her career.
Dianne Doan's Family Life: 
Dianne Doan is an Asian by ethnicity. Her parents are Vietnamese, and they were born and raised in Vietnam. Further, her grandmother is of Chinese descent. Additionally, Dianne has a younger sister with whom she shared her childhood.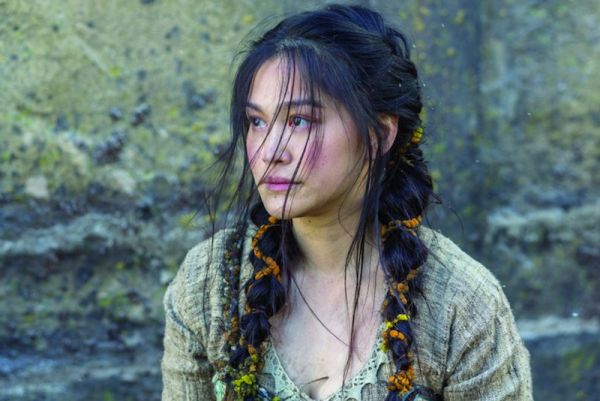 Dianne Doan played Yidu in Vikings Season 4 (Photo: themalaymail.com)
In the fourth season of Vikings, she was cast for a pivotal role in significant episodes, and speaking about her role, she said,
"I was really shocked that they were bringing on an Asian character,"
She then added,
"(But) I thought it was great they were taking on that risk and opening up different storylines and opportunities for a change on the show."
Dianne also shared what it was like for being the only ethnic character in the series.
"Being the only ethnic character on the show and being of Asian descent, there's a bit of pressure to represent a whole ethnicity, if you will,"
She has done justice to the roles with her talents, for which her family and well-wishers are proud of her.
Does Dianne Doan Have A Boyfriend? Dating Anyone?
Dianne Doan has been involved in on-screen romantic matchups and was paired opposite Travis Fimmel in Vikings.
Dianne Doan and Travis Fimmel were paired romantically in Vikings (Photo: moviestillsdb.com)
In an interview in 2016, Dianne was asked if she was prepared to be hated by the Ragnar (Fimmel) obsessed fans. Answering to that question, Dianne said,
I heard about that! [Laughs] I don't know how I feel. That's mean, that's not going to happen, right? Everybody is going to love each other, and there will be rainbows everywhere.
Moreover, speaking on how she gets to stare into his blue eyes, she said,
His eyes are a little intense. I'm not kidding, sometimes I couldn't look at him because I felt like he was shooting daggers at me through his eyes. [Laughs] I would literally be like, "You need to go away now, please. Thank you."
But that is all she has revealed about her romantic aspect, as she had been tight-lipped when it comes to opening up about her dating life, behind the cameras.
She did not reveal if she had a boyfriend, and that is something which leads many to assume two things. Firstly, she is single and is solely focused on her professional career and has not found the right match yet, or she has someone in her life but is keeping him in shadows and maintaining privacy.
Big Reveal In 2019
On the topic of relationship, Dianne's remained eluded for a period of time. However, good news has come in the year 2019.
Engaged to longtime boyfriend, Dianne is now fiance to The Good Place star Manny Jacinto. A love brewing for some time now, the proposal couldn't have been more romantic. In an exclusive talk, her boyfriend turned fiance talked about the entire plan, and it was magical.
See About:- Olivia Palermo Husband, Engagement Ring, Parents
On the way to their proposal, Dianne was taken to a lot of places by Manny, places which held a lot of value to both of them.
Dianne went on quite the trip with her boyfriend,  totaling to an amount of 5 different spots, the pair revisited the places where Manny first saw her, where they had their first date and where they had their first dance class.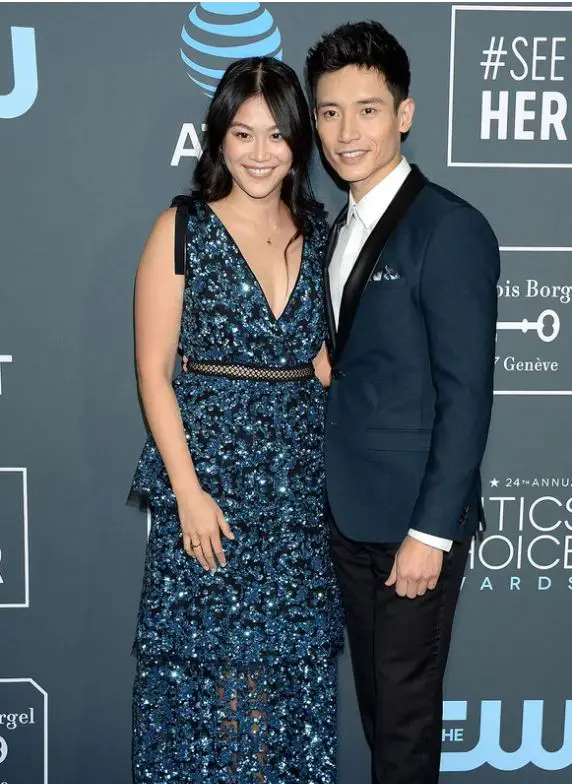 Diane Doan with fiance Manny Jacinto (Photo: people.com)
In each individual spot, there was a written canvas with a message about why the places were important. At the end of their journey, Dianne was overwhelmed by the surprise proposal.
Well, it was quite expected by the constant teasing of her boyfriend at every spot. Waiting at the end was their entire family, both Manny's and Dianne, on the spot of the proposal.