Entertainment
All You Need to Know About DJ Duffey's Husband, Family, and Net Worth
DJ Duffey.... a musically inclined woman who is much more than just a good look... Shortly after graduating from the university, she married her high school sweetheart...featured on the Basketball Wives LA show, has released a full-length album... and is also a DJ and composer.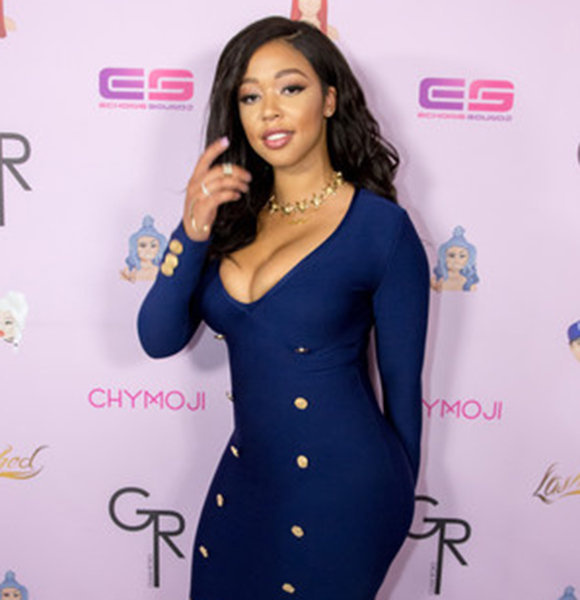 First and foremost, DJ Duffey is a professional DJ. That is, however, merely her pseudonym, which is a mix of her given name and a passion she enjoys. 
As she is named, Latosha Duffey is a musically inclined woman who is much more than just a good look with appealing traits. With her great talents, the artist has received a lot of attention throughout the years, indicating that she is more than what meets the eye.
The Texas native has done it all, from being Currensy's tour DJ to spinning songs for Amber Rose's SlutWalk event in 2015. Duffey also made her TV debut on the infamous reality show Basketball Wives LA in 2016. She is on her way to leaving a long history as a DJ for singer French Montana.
Her looks, which elicit a lot of attention, are deeply rooted in her dating past. So, let's take a careful plunge into her romances and learn everything there is to know!
Duffey, Mother Of Two: Prior Relationship And Recent Romance With Her Fiancé
Duffey married her high school sweetheart, Brian Jackson, shortly after graduating from the University of Texas at twenty-one. Her ex-husband, who was then a member of the New York Giants, urged her to move to New York. After that, the couple had a kid together.
Her BBW Castmate:- Malaysia Pargo Bio, Husband, Kids, Net Worth, Parents
However, the DJ and her then-husband Brian's deteriorating marriage was not healed by the arrival of her then only child. And only five months after arriving in the Big Apple, she and her son fled to Texas.
Many rumors about her dating life have surfaced since her divorce, including a supposed romance with Drake. However, her rumors withered out after being linked to a bunch of lovers for a reason. On the other hand, the public was given the most recent information, which revealed that she was absolutely enamored with her now-fiancé, Iman Shokuohizadeh.
Another BBW Alum:- Sundy Carter Wiki: From Age to Affair with a Man Who Is Neither Husband nor Boyfriend
Iman and the Texas native met paths in Dallas. After a quick courtship, she and her then-NBA athlete beau relocated to Los Angeles. The bond between the two only became stronger from there. The pair were ultimately engaged in 2016. In November 2020, Duffey and her fiancé received their newest beautiful gift, their daughter, baby Shadi.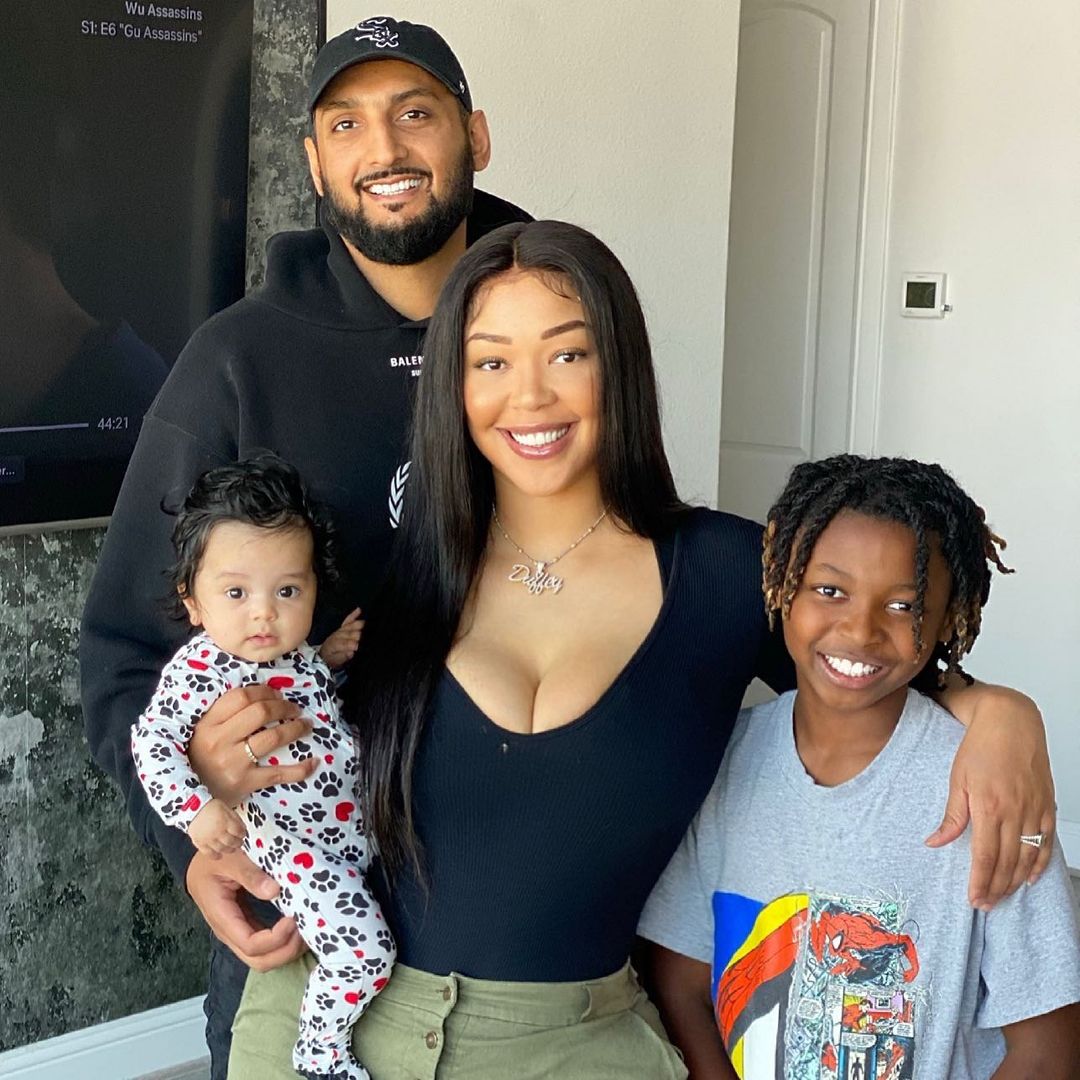 DJ Duffey and her boyfriend-cum-fiance Iman Shokuohizadeh with their kids on April 2, 2021 (Photo:- DJ Duffey's Instagram)
According to her social media feeds, the talented musician-turned-reality star isn't in a rush to marry her boyfriend, preferring to spend time getting to know each other first.
She is not just a DJ but also a composer who has released a full-length album. The artist has succeeded in earning her reputation amid the best leagues in the music biz after a great deal of effort. Side by side, she was featured on the Basketball Wives LA show, which gave her widespread exposure. As of 2021, she has amassed a net worth of $1 million due to her long career.