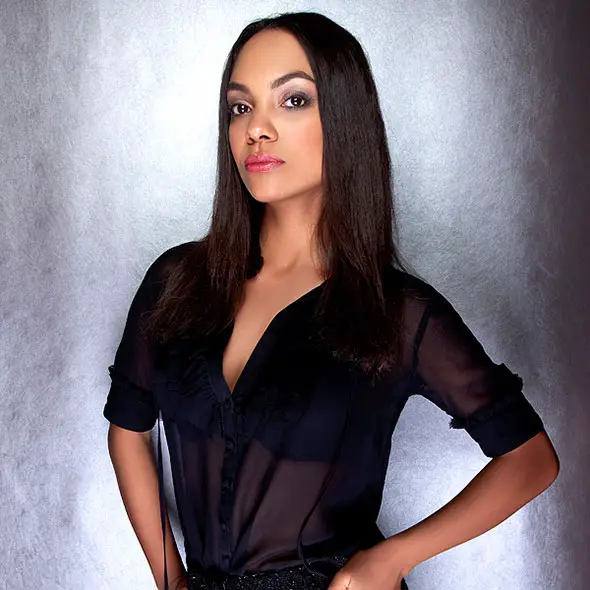 The Canadian actress Lyndie Greenwood, best known for her portrayal of Sonya in 'Nikita,' has tasted professional success in life.
She has been able to do justice to her talents and abilities, enabling her to earn a fair amount of respect and success in her professional life.
But what goes in her personal life is still some mystery to her fans. So, does she have a husband or boyfriend in her life? Let's find out!
Does Lyndie Greenwood Have a Husband?
Someone as beautiful and famous as Lyndie has made her mark in the industry, and there is no denying that.
But what goes in her love life is unclear to the people who adore her from the heart.
People have been wondering whether Lyndie has a boyfriend and if she does, is she planning on getting married?
See Also:- Teddy Riley, Proud To Kids, Low-Key Affair; Meet His Gorgeous Family
Well, the answer to that question is yes, the film and television actress has been married to her husband for a few years.
Lyndie has been in a committed relationship with Benjamin Jamieson, which turned into a beautiful marriage after many years of dating.
The pair got married in 2019, following 17 years of togetherness.
She first announced her romance with her partner via Instagram sharing a picture of the couple at the Blood Manor haunted house in New York on 12 October 2014.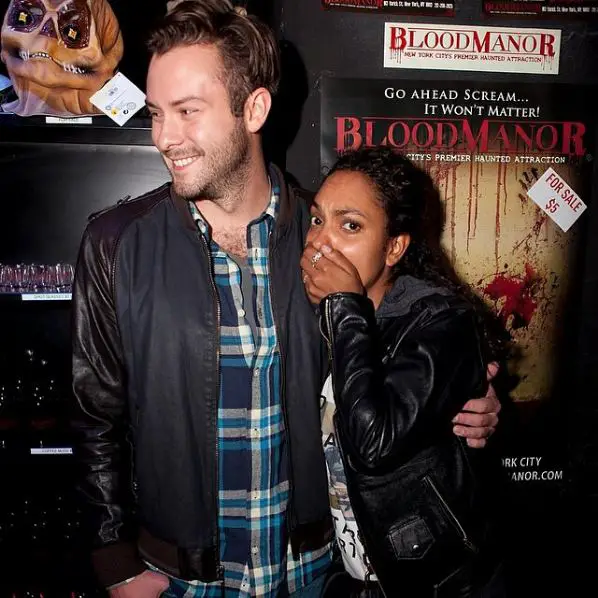 Lyndie and her boyfriend-turned-husband at the Blood Manor Haunted House in 2014 (Photo: Lyndie Greenwood's Instagram)
Since coming out as partners in 2014, the couple has attended several events together and shared countless photos on their social media.
On 15 April 2018, she revealed her engagement to Benjamin with a post on Instagram of the duo in which she could be seen flaunting her diamond ring.
You May Also Like:- 'It's Official' Braison Cyrus & Girlfriend Are Engaged, Getting Married Soon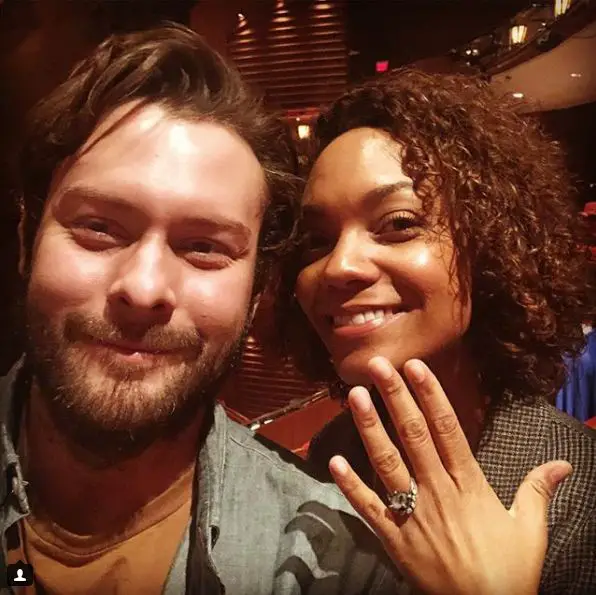 Lyndie flaunts her engagement ring after getting engaged to Benjamin Jamieson (Photo: Instagram)
Even after 19 years of being with each other, the love is still alive between them, and they do not shy away from showing off their romance.
Lyndieeven calls her husband her best partner in crime. "Happy Birthday to the absolute BEST partner in crime (and everything else). I love you, Ben," she wrote on Instagram on his birthday.
Talking about her husband, Benjamin is a professional Canadian lacrosse player. Lyndie and Benjamin may come from different professional backgrounds, but they share many other similarities; one of them is traveling.
Benjamin is an outdoor person who loves to travel and explore, and he has found the perfect travel partner in the form of Lyndie.
Lyndie Greenwood's Husband posing with his beloved (Source: Instagram)
Apart from traveling, Lyndie and her husband have another common trait. They are both dog lovers. Children don't seem to be in the picture anytime soon, so they are busy taking care of their pups instead.
If you follow Lyndie over on her social media, she is seen to have a puppy by her side most of the time and can even be spotted with her while traveling.
Besides her pet and partner, Greenwood also has a special bond with her parents. Her gorgeous looks have mesmerized many and might have you thinking about her ethnicity. So let's get to know her a bit better. 
Short Bio of Lyndie Greenwood
Born on June 6, 1983, in Toronto, Ontario, Canada, Lyndie is a Canadian actress best known for her works in 'Nikita' and 'Sleepy Hollow.' 
She is also trained in martial arts, which shows her external interests other than acting.
More From LiveRamp Up:- Big Smo Wiki: Rapper Ended Married Life with Wife in Distress; Why?
In an interview, she has been open about her ethnicity and revealed that she is of mixed ethnicity, which consists of English, African, and Trinidadian heritage.
She said,
My mom is from the Caribbean. She's from Tobago, and my father's family is from England. But we're all Canadian.
You can spot the 38-year-old actress in 'The Expanse' and 'Star' as her latest works.