Entertainment
Dwight Yorke Abandoned Katie Price & Son; Didn't Want Her As Wife?
Former football player, Dwight Yorke was a famous name during his sporting days...Dwight and Katie Price have a son named...Dwight lacks being a family man...Katie is a wife to...And her children with husband...Dwight, who ages...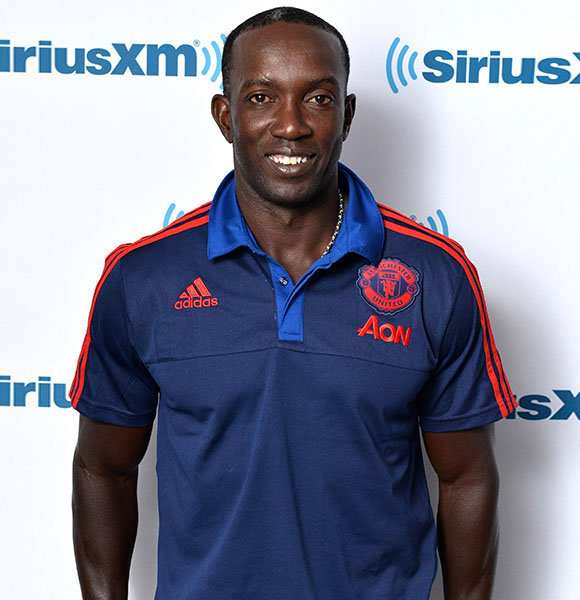 On his sporting days, the former football player, Dwight Yorke was an unstoppable force. 
But, as of now, the former Manchester United star is drowning in debts with the history of failed relationship and children. The transfer athelete from Aston Villa to Manchester United has been following in his father's footsteps of being bankruptcy. 
Even with talents on his side, one thing that Dwight lacks is being a family man. After abandoning his infant child and girlfriend, he has frequently been criticized for his actions. And sadly, he has not made any moves to repent his past sins.
Reality Star Girlfriend; Abandons Own Child With Claims 
Dwight was previously in a short-lived relationship with English television personality, Katie Price from 2001 to 2002. Katie soon became pregnant with a child, but the couple split before she gave birth to their first son named Harvey in May 2002.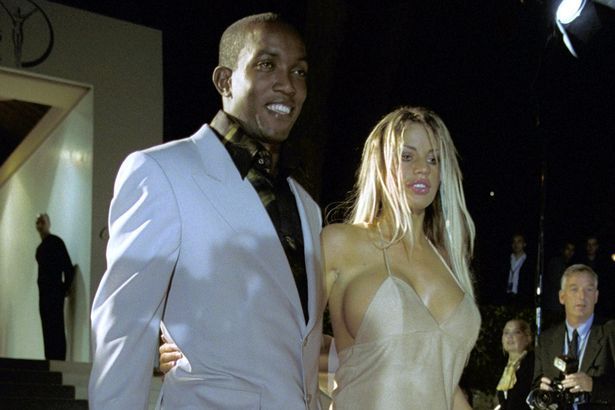 Dwight Yorke and Katie Price in 2001 (Photo: Clive Mason/ALLSPORT)
Unfortunately, Harvey, who ages 16, was conceived with a finite pituitary gland, deficiency of certain hormones and some mental disorders including Autism.
You May Also Like:- DeAndre Hopkins Is Dating! 'Fancy' Singer Iggy Azalea Revealed As Girlfriend
Harvey was also diagnosed with a rare genetic disorder called Prader-Willi Syndrome, a blinding illness named Septo-optic dysplasia and diabetes. Due to his Prader-Willi Syndrome, Harvey is prone to constant hunger which has caused obesity in him.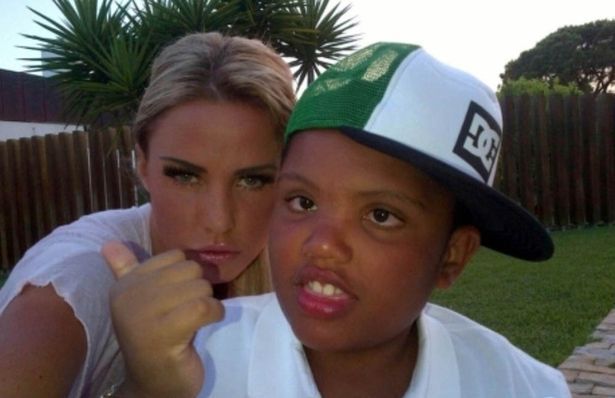 Dwight's son, Harvey with mother, Katie (Photo: Twitter.com)
Although Harvey has a healthy relationship with his mother, he has been estranged by Dwight. It was to such extent that Dwight was initially denied being the father of the child, compelling Katie to take a DNA test to prove he was the father.
Katie has often criticized her former boyfriend for not being there for their son, in her words Dwight didn't see or even talk to his son until he turned 10 years of age. Katie said in an interview with Daily Mail in March 2018,
"I'd explained Harvey's condition to Dwight many times, but he refused to understand it and kept going on about him being fat."
It was only in Harvey's tenth birthday that Dwight first spoke to his son after Katie's mother called his manager. Katie revealed that the former footballer was dumbfounded when Harvey asked him if he could meet his father.
Don't Miss:- Lisa LaFlamme Hiding Away her Possible Married Life & Husband Behind An Extensive Career?
Dwight, age 46, later met his son and ex-girlfriend at a Manchester restaurant in November 2014 which Katie suggested wasn't a friendly meeting. In an October 2013 interview with the Mirror, she said,
"It wasn't a friendly meeting and I didn't hear from Dwight afterwards. It's such a shame. All I can say is that he is missing out on a very special little boy. Personally, I think he is scared of seeing Harvey...Dwight should try. He would get so much love in return."
Katie has not missed any chance to criticise Dwight for abandoning his son.
Back in February 2017, when Dwight was denied entry to the states due to an Iranian stamp on his passport, he issued a statement writing that he had been treated like a criminal. Soon after his announcement, Katie hit back at him through Twitter where she wrote,
"Why don't you fly to West Sussex Dwight. The door is always open. It's been ten years Harvey has been waiting #d**k'."
She further added,
"Why doesn't he fly to West Sussex Harvey has been waiting ten years .. Dwight knows the door is always open and I've NEVER stopped him seeing Harvey .. it's NEVER to late."
Earlier, in her book "Reborn," she mentioned that Dwight would not accept the disabilities of his son. 
Cheating Confession; Former Partner Has A Family
Back in 2015, Katie got the shock of her life when she entered the Celebrity Big Brother House.
It turned out that Dwight and Katie's former relationship had developed when he cheated on one of the participants of the house with Katie. Alicia Douvall revealed in one of the episodes that she was still together with Dwight he started dating Katie, which meant that Dwight cheated on Alicia with Katie.
More From LiveRampUp:- Phillip Phillips & Wife Look Back On Wedding Day! Being Married Impact On American Idol's Life
But, this may not affect much to Katie as she is now a proud wife with a husband and family. Some years after her split from Dwight, Katie married Peter Andre and had two children with him namely Junior and Princess.
However, Katie's married life ended in divorce only to get married to Kieran Hayler.
The couple is parents to two adorable children named Jett and Bunny. Katie currently resides in West Sussex along with her husband and five children. Together, they make a great family.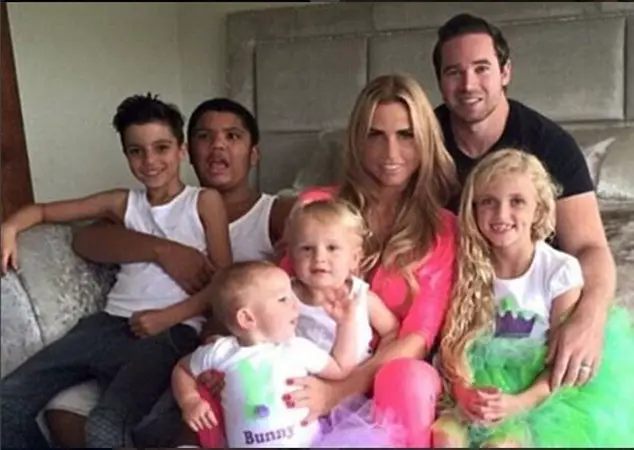 Katie Price along with husband Kieran Haylor and five children (Photo: Dailymail.co.uk)
In the meanwhile, Dwight is reportedly single and has been going through some severe financial crisis. His company's value has dropped down to £2, and he is on the verge of declaring bankruptcy. Further, he was also forced to sell his house back in March 2018.
He had listed the house for £2.25 million but had to decrease the asking price by £100,000 when he could find no buyers for his previous home.