Former NBA athlete Earl Watson got engaged to girlfriend on...with ex-wife shares a daughter named...turned 40 years of age in... hailed from a family whose...penned a three-year contract worth with...stands at the height of...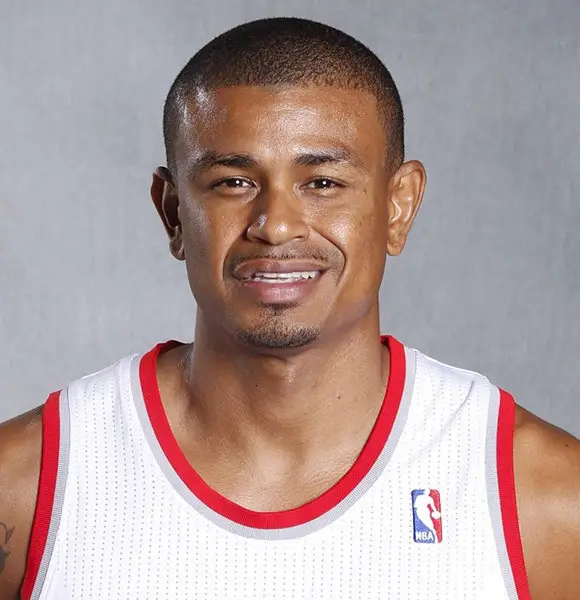 Earl Watson embodied the term "NBA Journeyman." During his decade and a half long stint as a pro athlete, the retired shooting guard played for Seattle SuperSonics, Memphis Grizzlies, Denver Nuggets, Oklahoma City Thunder, Indiana Pacers, Utah Jazz, and Portland Trail Blazers.
When Earl announced retirement following the 2013/14 NBA season, he didn't bask in the glory of his playing days. Opting to remain involved with the sports, he joined Antonio Spurs squad as its assistant coach in 2014.
Contract, Net Worth & Height
Even before he got drafted in the NBA in 2001, Earl of six feet (1.85 m) height had aspirations to become a coach. During his years at UCLA, he was in awe with his then-coach John Wooden's leadership qualities and wanted to do the same.
The former Seattle SuperSonics hard work finally paid off in 2016. April that month, he penned a three-year contract with Phoenix Suns to be the team's head coach. General Manager Ryan McDonough, Suns GM at the time, even likened him to young Doc Rivers.
More On Doc Rivers:- Meet Doc Rivers Wife & Family, Has Bitter Relationship With Son - Why?
Following a disastrous 2016/17 campaign, Sun fired Earl from the position as the side's head coach. Devasted by the firing, the former Memphis Grizzlies player took up punditry gigs to keep his $16 million net worth afloat. His girlfriend-turned-fiancee Joy Taylor, on the other hand, owns $1 million in net worth.
Engaged Girlfriend, Wife Prospect?
Hailing from Pittsburgh, Pennsylvania, Joy is a radio and TV personality by trade. She and Earl got engaged in September of 2018.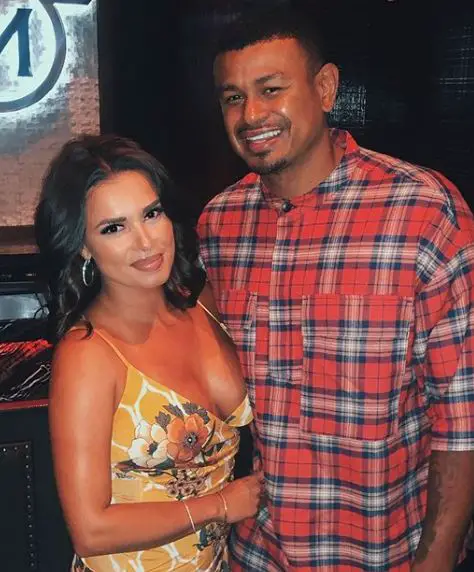 Earl Watson with his girlfriend-cum-fiancee Joy Taylor circa July 2019 (Photo:- Joy Taylor's Instagram)
When the father of two kids broke the news via Instagram, he and his girlfriend-turned-wife prospect Joy recieved a slew of congratulatory messages. Shannon Sharpie, Joy's co-worker, was the notable personnel to wish the engaged duo well.
The engagement marked both Earl and Joy's second at attempting at the finding "the one."
Before falling for Earl, Joy enjoyed a year-long marriage with Richard Giannotti. Having tied the knot in 2016, they parted ways a year later.
Details On The Relationship:- Find Out Richard Giannotti Salary & Net Worth, Plus Get His Wife Details
Between 2009 and 2015, Earl was in a marital relationship with "My Wife and Kids" actress Jennifer Freeman. Together, the couple shares a daughter named Isabella.
A year into their marriage, the former Phoenix Suns' coach almost filed for divorce from Jennifer, accusing his then-wife of physical violence. When the divorce got finalized in 2015, the duo got engaged in a war of words.
Childhood Details - Family & Age
Earl Watson was born in 1979 in Kansas City, Kansas. On 12th June 2019, he turned 40 years of age. Hailing from a multi-ethnic background, he embraced both his Mexican (maternal side) and African-American (paternal) heritage
A young Earl grew up as a lower class as his family struggled financially to make ends meet. His father Earl Watson Sr. did odd jobs while his mother Estella Watson worked as a bus driver.
Despite financial shortcomings, Earl excelled at basketball. With dreams of making it large in the NBA, he performed immaculately at Washington High School and University of California, Los Angeles.
In 2014, the Watson family suffered a family tragedy. January that year, Earl's little brother passed away.