Ed Westwick portrays everybody's favorite...was born...grew up as the...stands at the height...is one hell of an attractive guy...started dating...also created quite a heat...also been the victim of ...his estimated net worth ...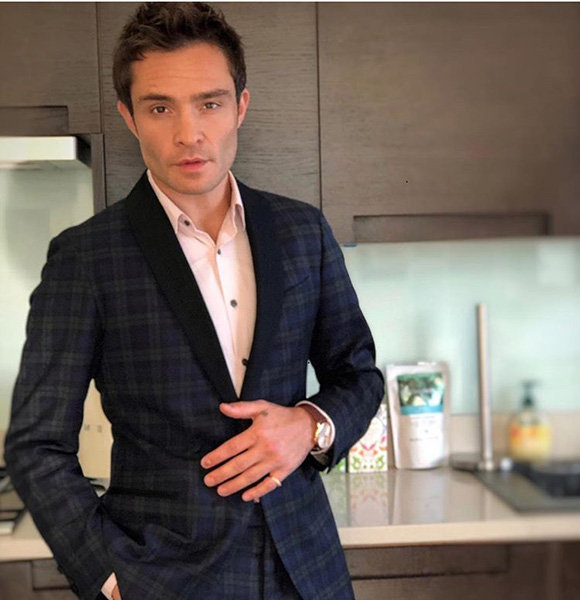 If you are a follower of the American teen drama Gossip Girl, then you must be familiar with Ed Westwick. In the hit series, he portrays everybody's favorite bad boy, Chuck Bass.
For his portrayal of a troubled yet lovable guy in the show, he won two Teen Choice Awards and two Young Hollywood Awards.
Apart from his role in Gossip Girl, Ed has also appeared in movies like Breaking and Entering, Romeo and Juliet, Freaks of Nature, and Chalet Girl, to name a few.
Ed Westwick Bio, Family
Ed Westwick was born Edward Jack Peter Westwick on 28 June 1987  in Stevenage, Hertfordshire, England. He boasts a British ethnicity.
He was born to parents: Peter and Carole Westwick. Ed's father is a university lecturer while his mother is an educational psychologist. He grew up as the youngest with three brothers.
For his education, Ed attended the Barclay School and later graduated from North Hertfordshire College. He joined the drama school at the age of six, and after college, he joined the National Youth Theatre in London.
Further, he stands at the height of 5 feet, 9 inches (1.75 m). As for his weight, Ed received some heat in 2009 for his sudden weight gain during the 3rd season of Gossip Girl when the production had to buy an entire new wardrobe for him. However, he came back in shape after a short time with miraculous weight loss.
Dating, Wife
With a well-established career and those distinct facial features, Ed Westwick is one hell of an attractive guy with many admirers. As his estimated net worth reached $4 million, his eligibility is rising even more in both professional and personal life.
Needless to say, the ladies man has had his fair share of relationships and dating affairs.
In 2008, Ed started dating his Gossip Girl co-star, Jessica Szohr. The two were quite an item. Unfortunately, they parted ways after four years together in an on again off again kind of relationship.
More on Jessica Szohr:- Jessica Szohr Dating, Boyfriend, Ethnicity
Before his link up with Jessica, Ed also created quite a heat with Drew Barrymore in 2008. The two were photographed kissing at a concert.
Following his break up with Jessica, Ed remained out of the dating scene for some time and kept a low key profile. However, in 2017, Ed again came back in the dating scene alongside his girlfriend, Jessica Serfaty. The two were even rumored to be getting married.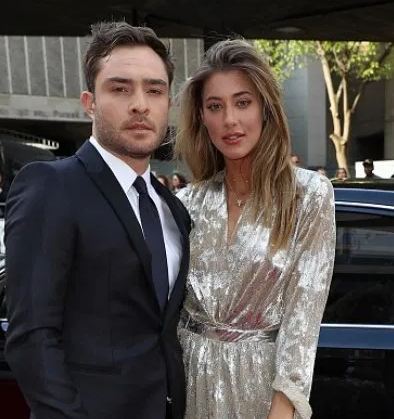 Ed Westwick with girlfriend Jessica Serfaty ( Photo: Dave Benett/Getty Images for Audi UK)
But, things took a turn in November 2017, when Ed was accused of sexual assault by not one but two women. Although those accusations were not proved, Ed came under fire during that incident.
Even when such a turmoil fell upon Ed, Jessica stayed by his side. However, the togetherness did not last forever as the couple mutually parted ways in September 2018.
Related:-Jessica Serfaty Gets Accused by Husband After Divorce! Abandoned Son For Real?
Apart from his link-ups with beautiful women, Ed has also been the victim of gay allegations because of his close friendship with Chace Crawford. The Gossip Girl co-stars were also roommates during the filming of the series. However, Ed's history of relationships proves such gay rumors as baseless.
As of now; Ed is keeping his private affairs under wraps. Having said that, he was spotted with a female companion on 10 January 2019.