Entertainment
Eddie Olczyk Survival, Wife & Family Pulled Him Through Cancer, How?
Eddie Olczyk is an American former professional hockey player and head coach who...Diagnosed with cancer, Eddie fought the battle alongside his wife and family and...With his son now pursuing a career in hockey as well...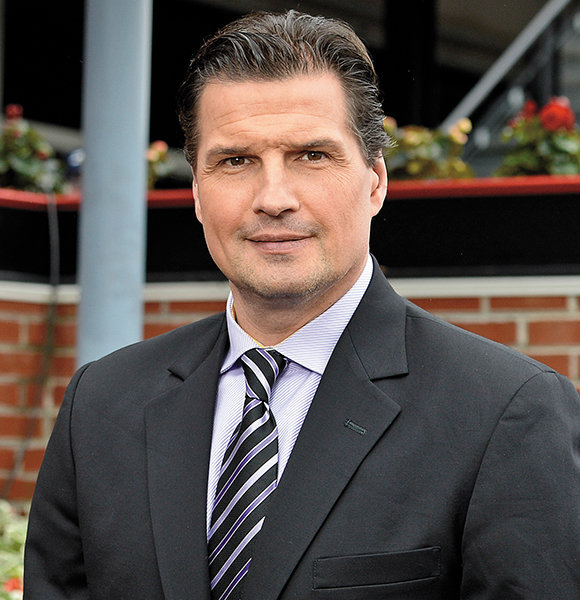 A sportsman's character is not just judged by his on-field abilities, but the off-field discipline and determination he possesses as well. In this regard, Eddie Olczyk can be identified as a true sportsman with an unmatchable self-belief.
Former NHL player and head coach, Eddie underwent one of the toughest battles of his life post his playing career after he was diagnosed with cancer.
However, with a never say die attitude, and through the support of his wife and family, the NBC commentator now stands cancer free.
Post his illness, Eddie, extremely brave, has gone back to his former life routine. This sees him as one of the topmost commentators of the game and has thus helped him build a massive empire accumulating unprecedented net worth.
Battled Cancer Together With Wife and Family
Eddie sent the entire hockey world into shock post his cancer announcement in August 2017. The former Chicago Blackhawks forward announced his diagnosis of colon cancer and released a statement updating his fans about his health situation.
"I have been working with outstanding health care professionals and expect to be back in the broadcast booth after I complete my treatment. My family and I appreciate privacy during this time as we focus our attention on my treatments."
You May Also Like: WWE Star Roman Reigns Reveals Cancer Battle; How Serious Is It?
Loved by almost everyone in the hockey world, there was no lack of support for the former NHL star after his announcement. The prayer took its effect a few months later when Eddie announced that he was cancer free post his treatment on NBC in March 2018.
"I'm proud to stand here before everybody and you [Pat Foley] — my partner and my friend — that all the cancer is gone."
Olczyk looked fresh as ever after announcing his victory against cancer. However, it was far from the case during his eight-month treatment procedure.
The commentator revisited his treatment days while talking to Chicago Suntimes in March 2018, and mentioned how he could have never made it through but for his wife Diana, and his family.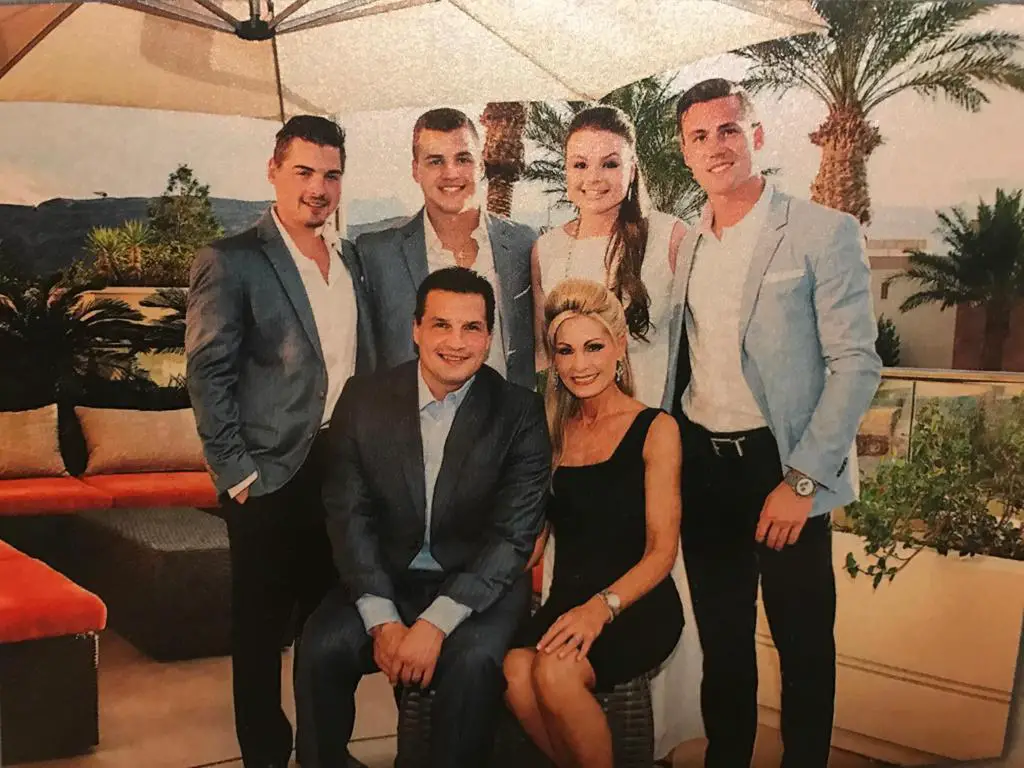 Eddie Olczyk along with his wife and four children. (Photo: nchchockey.com)
"When your wife's sitting there crying, and you're crying, man, it takes your breath away. You're like, OK. I'm fighting for my kids. I'm fighting for my wife. I'm fighting for my family. I'm fighting for hockey. I'm fighting for people I don't even know."
Don't Miss: FOX 5 Mike Woods Fights Cancer, Gay Rumors Swirls - Personal Life Facts
With his latest scans showing no traces of cancer, Eddie stands today tall and proud and free from the body-wracking disease.
However, he remains grateful to his wife Diana, and four children, sons Eddie Jr., Tommy, Nicholas and daughter Alexandra, for their continuous support during his life's darkest days.
Life After Defeating Illness; Son Carrying Hockey Legacy Forward
Eddie, age 52, post his victory with cancer, has resumed his life, just how he left behind. The former head coach has been serving as a television color commentator for NHL on NBC. His job at the NBC also sees the hockey great get properly compensated as he earns a salary of around $1million per year.
His huge salary figure has thus seen him enjoy a massive net worth amounting to $15 million. However, the hockey legend takes pride in one more thing apart from his professional accomplishments. His children, who have continued the family tradition of hockey.
Eddie's eldest son, also named Eddie, aged 26, serves as an assistant coach at Niagara University. His other two sons, Tommy, 25 and Nick, 19 are pursuing their playing career as well.
Read Also: ESPN's Chris Mortensen Health Struggle, Cancer Battle Update & Family Talks
Hence, after going through one of the toughest battles of life, Eddie stands today as a healthy and loving husband to his wife Diana, and a proud father to his four children, who seems determined to carry their father's hockey legacy forward.