Entertainment
Elaine Alden's Married Life as a Wife and Net Worth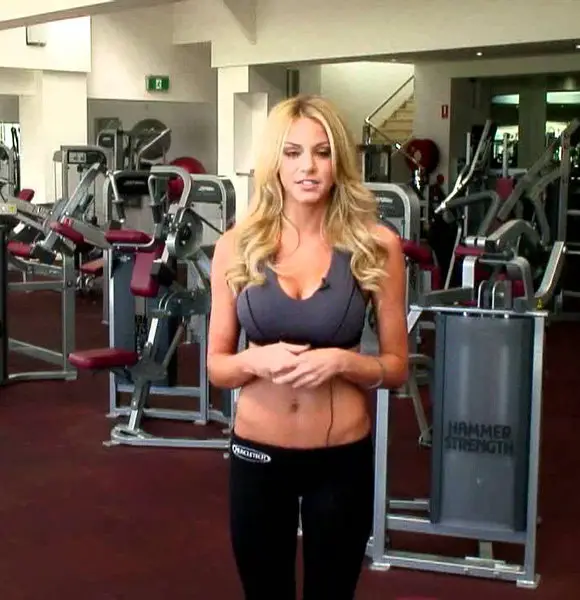 Elaine Alden is much more than the wife of a retired NBA Star. Before she garnered prominence due to her association with her husband, she was - and, in many ways, still is - an accomplished model.
Beyond her day job, she's relishing her role as a mom, influencer, socialite, and a supportive wife.
Married Life as a Wife 
Landry Fields, along with his wife, Elaine Alden, ignited romance around 2012. Shortly after commencing dating, the lovebirds came forth with their love.
In February 2013, the romance culminated in engagement. The proposal couldn't have been more romantic. Per Elaine's post, the former Toronto Raptors star and husband Landry used "will you marry me?" photo to propose to his wife.
Two years after their engagement, in July 2014, the duo got married at the Rockefeller Center's 620 Loft & Garden located in New York City. Over 125 guests attended the wedding.
Wedding With Athlete Partner:- DJ Duffey Wiki, Age, Husband, Family
On their big day, Elaine wore a gorgeous Dior gown while her spouse looked dapper in an ash-blue suit. For the first dance, the couple went with David Grey's This Years Love.
Even after six years of marriage, the duo is completely in love with each other, which can be seen through adorable pictures uploaded by Fields.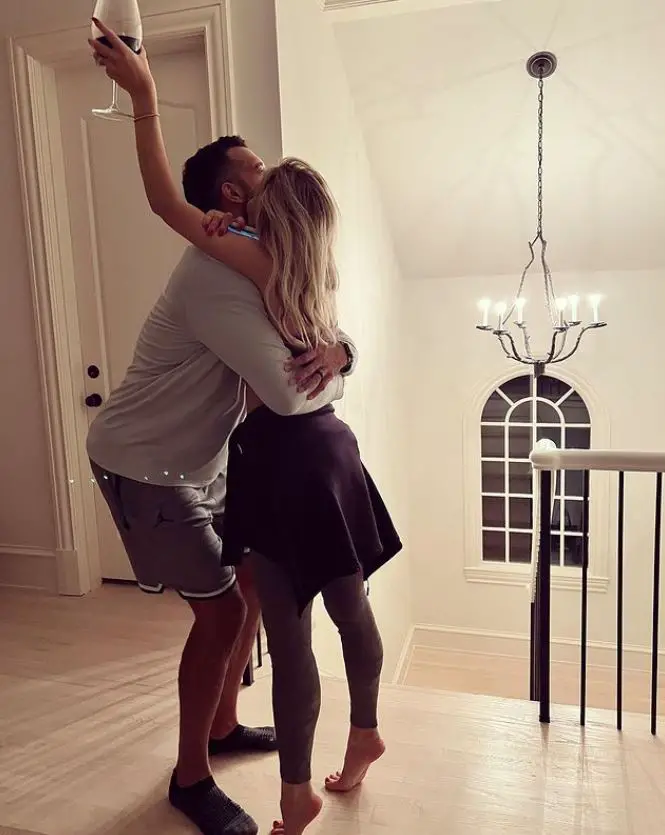 Elaine Alden with Husband Landry Fields (source: Instagram)
Captioning "We actually have a candid photo…finally lol #mylove," Elaine posted a romantic moment with her husband on November 14, 2021.
Welcomes Children
By the time Landry and his wife Elaine Alden, also known as Elaine Alden Fields, tied the knot, they were already parents to their then one-year-old son, Jackson James.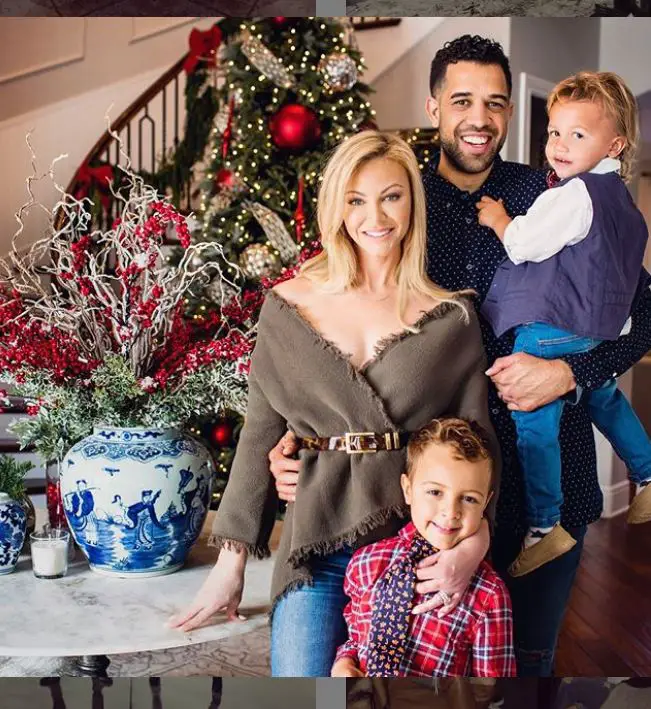 Landry Fields with Wife Elaine Alden Fields and Kids (source: Instagram)
The Fields-Alden grew into a family of four following the birth of their second child, Kai David, in 2016.
With Landry now retired and Elaine no longer actively modeling, it's evident that the married duo is happily spending time together as a family.
Net Worth and Career
Born on 22nd September 1986 in Miami, Florida, Elaine, a former International model, graced the pages of popular magazines such as FHM, Sports Illustrated, GQ, and MAXIM.
Not limited to print media, she also showcased her acting chops by starring in commercials which include Home Shopping Network-bun & thigh wave, Calvin Ayre Superbowl coverage, and HDNet Bikini Destinations 2010. Additionally, in the music video for A Day To Remember, she starred as the lead.
A former Ms. Palm Beach and Florida's Finest Pageant, she was also a first runner-up at Miss Planet Beach International.
Model With Astounding Fortune:- Sean O'Pry Dating Rift, Girlfriend Didn't Prioritize Love? Personal Status Now
At the height of 5 feet and 9 inches (1.75 m), Elaine has amassed a substantial net worth, no doubt! In comparison, her husband, Landry Fields, also holds a net worth of millions.
Recently, her professional focus shifted towards Alden Fields Design which specializes in remodeling and interior designing.
She was also seen collaborating with The Lady Hawks, launching some of her special and limited edition clothing capsule.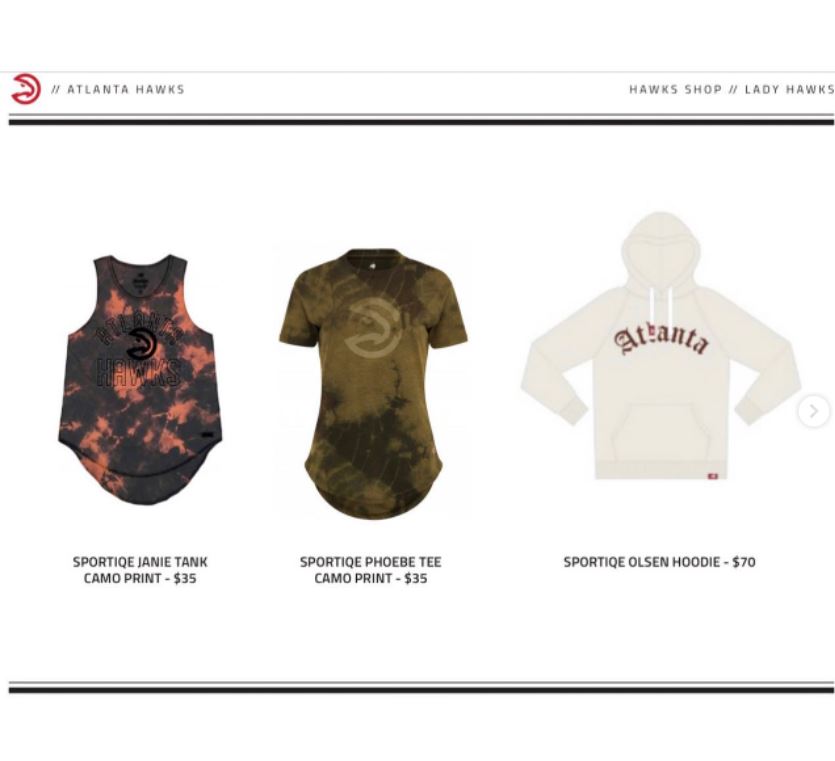 Elaine's Project with The Lady Hawks (source: Instagram)
Captioning,
"It's here! The Lady Hawks have officially launched a special and limited edition clothing capsule! We made sure that all the pieces were made from high quality material that is not only durable but super super soft and cozy; each of the camo jackets were hand picked from numerous Army & Navy stores and customized with the Hawks logo!
The best part is that ALL proceeds go to @dressforsuccess - Atlanta! This charitable organization is extra special to the Lady Hawks as we feel that women should empower each other.
The proceeds will provide employment opportunities through mentorship, interviewing skills, and access to professional attire so that these women can recognize and share their God- given talents with the world.
Help us give the gift of opportunity this holiday season by shopping our super cozy and fashionable retail capsule!
I'm grateful to everyone within the @atlhawks organization and all the Lady Hawks for working so selflessly to bring this vision to life!".
Witnessing Field's recent projects, we cannot wait to update you guys more on her!