Entertainment
Elise Jordan Wedding To Digital Director After Husband's Death | Complete Bio
Elise Jordan, who is MSNBC Political Analyst, was previously married to ... but her marriage ended after a tragic event......She lost her former husband ... at a ... back in...After sharing ... years of romance, Elise was widowed......Giving a second chance to love and years later she got married for the second time to......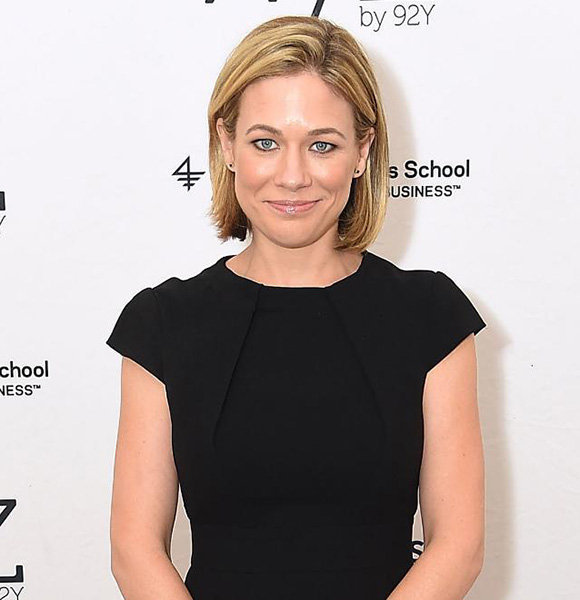 American journalist, Elise Jordan thrives in her career. Elise, who is also a political speechwriter and commentator, formerly served as a director for communications in the National Security Council while also working in the White House Office of Presidential Speechwriting.
Apart from her education and career, she has her own share of tragedy. Previously she faced the loss of her former husband with whom she shared years of her marital bond.
Despite the tragedy, she chose to give love another chance and now she is blissfully married. Here is what her bio reveals.
Tragedy In Relationship - Lost Former Husband To Death
Elise Jordan, who is an MSNBC Political Analyst, was previously married to the household name in the world of journalism, Michael Hastings.
They were married for two years before Elise lost Michael in a car accident.
Take A look At: Alex Guarnaschelli, Amazing Husband Story; Happily Married, Until Divorce Took Play
The couple had met back in 2010 in Kabul when Elise was there on a freelancing assignment for the magazine called Marie Claire. Michael had visited Kabul for his McChrystal article.
The pair had an immediate connection and began dating right on. Not long after the pair began dating, they became engaged. After dating for six months, Michael asked Elise to marry him to which she affirmed the proposal.
Soon, the couple exchanged the wedding vows in a low-key ceremony.
By 2011, the couple were happily married and enjoying their moments together. The duo remained intact for two years until their relationship was shadowed by the inevitable.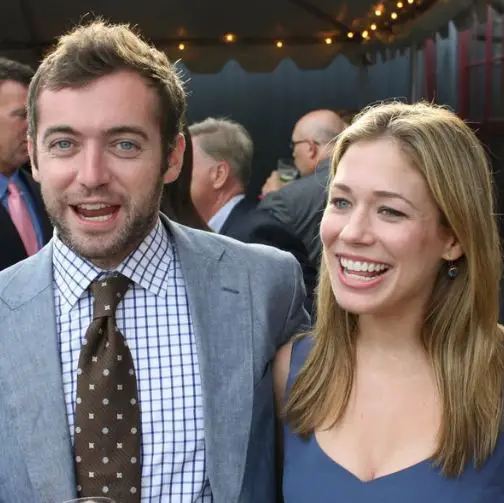 Elise Jordan with former husband Michael. (Photo: nytimes.com)
In 2013, Elise lost the love of her life, her husband to a car accident. In June of the same year, Michael, at the age of 33, faced a fiery car crash resulting his death.
A day before the accident, on 17 June, Michael wrote a note to the staff at BuzzFeed in which he asked the editors to be careful as his friends were being interviewed by the F.B.I.
The very next day, there was news that his Mercedes crashed into a tree while he was driving at a very high speed in Los Angeles. Michael's death came as a big blow for Elise.
Intereseted In: Lauren Elizabeth Young Age Success! Loving Boyfriend | Soaring Jewelry Line
Even though Michael's death was rather speculated as a murder by his fans, Elise issued a statement revealing that she believed that there was no bad blood involved.     
Honoring her husband, Elise published her husband's last novel, The Last Magazine on the anniversary of his death.
Found Love Again, Blissfully Married With Husband
Despite facing the tragic loss, Elise did not give up on love. She gave another chance to marriage and finally found someone who loves her dearly. Elise is now married to Mike Hogan who is a Vanity Fair digital director.
The couple tied the wedding knot back in September 2017, at a small "bureaucratic-chic, 90-second ceremony" held at the New York City Clerk's office.
The downtown Manhattan marriage tied the couple into a longterm commitment which can only end with the death of one of them or a divorce.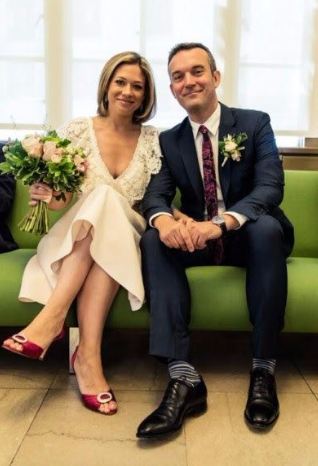 Elise Jordan with Mike Hogan on their wedding. (Photo: announcernewsonline.com)
The couple dated for a while before they were pronounced husband and wife. They even attended the Washington DC Screening of "War Machine" back in May 2017 at Landmark E Street Cinema.
You Might Not Wanna Miss: Shaun King Family Insight: Who Are Parents & What's His Ethnicity?
Since then, the couple has been together cherishing their marriage while spending every moment possible. Well, with their growing love, the couple will soon celebrate their first anniversary while counting many more years to come.