Elizabeth Stanton reached the height of her career...been nominated for Daytime Emmy awards...Elizabeth has been dating...they were moving to their brand new home together...her total net worth is...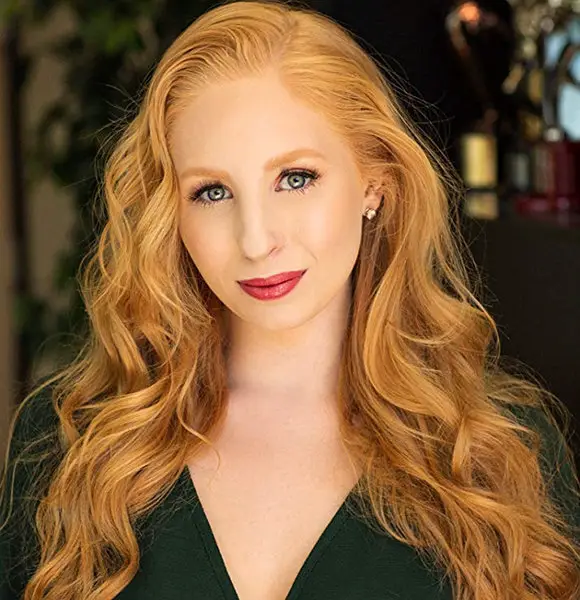 Elizabeth Stanton reached the height of her career by hosting the TV series documentary Elizabeth Stanton's Great Big World and The World's Funniest Moments. Further, she acted in TV shows like This Just In and The Agency as well.
Apart from hosting shows on TV, the multi-talented actress also presented multiple Daytime Emmy Awards, The 20th Annual Movieguide Awards, and The Hollywood Christmas Parade. She also anchored other awards and TV programs such as Home and Family, Popstar's Best, Hollywood Walk of Fame Honors, and The Gulf is Back.
Parents, Age
Born in 1995, Elizabeth McKenzie Stanton's birthday falls on 18 December every year. She is the daughter of the famous writer/director and actor, Laura McKenzie.
Her mother is well-known as an award-winning TV show host, producer, and director. She is also famous for her travel documentary called Laura McKenzie's Traveler.
Meanwhile, details on Elizabeth's father are not known to the public, but a tweet from 2010 showed that her father is a director. The actress - age 23 - had mentioned via the tweet about her parents' nominations for the Emmy.
"Didn't get nominated 4 an Emmy this year :-( maybe next but dad and mom both did! dad for best director and mom for her show :-)"
Elizabeth's show This Just In was also nominated for Daytime Emmy Awards in 2017 in the category of Outstanding Children's or Family Viewing Series.
Dating Or Married?
Elizabeth has been dating Jacob Mayberry for a long time now. In an August 2017's Instagram post, she had mentioned that the two were moving to their brand new home together. 
Explore:- Elizabeth Ludlow Partner, Lesbian, Family, Net Worth
Through Elizabeth's Instagram, one can see how the love birds are always traveling and having a great time. They seem to have a stable connection showing that they are in it for the long haul. However, it is not known when they are going to get married.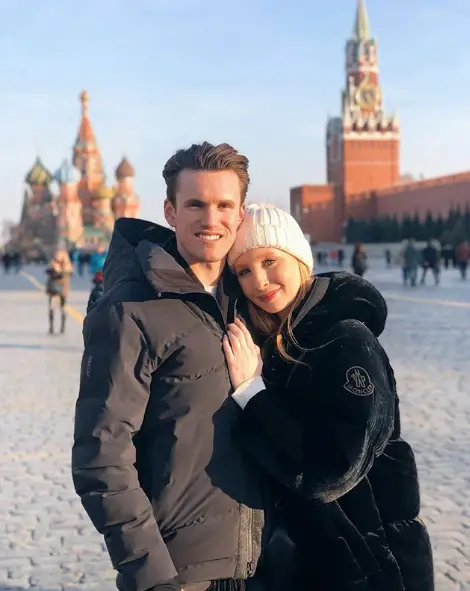 Elizabeth Stanton with boyfriend Jacob Mayberry in Moscow, Russia in March 2019 (Photo: Elizabeth Stanton's Instagram)
Elizabeth does not talk much about her relationship, but she does share a lot of pictures with Jacob on Instagram.
Her earliest connection to Jacob based on her Instagram posts dates back to April 2017.
Salary And Net Worth
Elizabeth is an actor as well as a TV show host. Along with her show Elizabeth Stanton's Great Big World, she started hosting The Big Stage with James Maslow since May 2019. 
More On James Maslow:- Is James Maslow Married? Moved On From Former Dating Affair Like Ex-Girlfriend Did?
As Elizabeth is both famous and experienced with multiple running shows, it implies that she is successful in her career. Her Instagram is also full of vacation photos, showing that she is indeed living a luxurious life. Despite all the publicity through her posts, she has opted not to disclose her total net worth.
While a TV host's minimum salary is under $34 an hour, Elizabeth supposedly earns way more than the bare minimum. Well, she could have even become a millionaire by now.